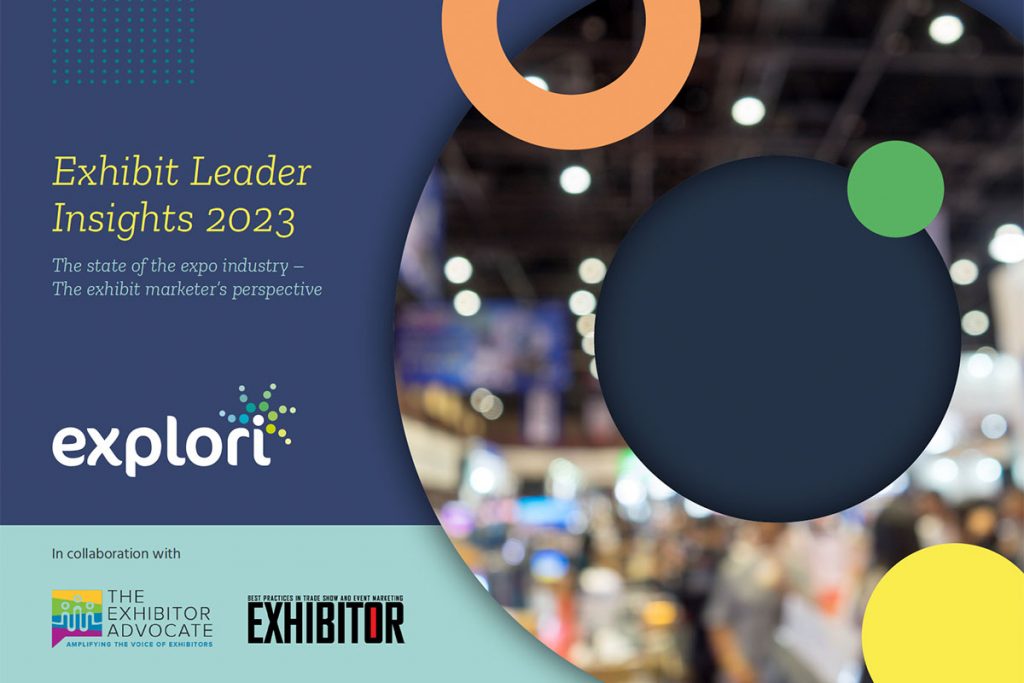 Exhibit Leader Insights, an Exhibitor Insights Report in partnership with The Exhibitor Advocate, Explori and Exhibitor Group, is a report based on a survey sent to exhibitors working currently in a range of industries with the aim of understanding:
The decision-making process for exhibitors: when planning their events program
How trade shows are perceived – and valued by exhibitors and their companies
How external and internal factors are shaping events programs, both now and in the future
According to the report, "Trade shows continue to provide value to exhibitors both as marketing and sales channels, and their worth is generally recognized by senior leadership teams – perhaps more so than before the pandemic.
However, there are some warning signs. Cost concerns cast a long shadow over the research. Exhibitors are clearly feeling squeezed by rising exhibit-related costs, and they are likely to attribute this to hikes in venue, organizer and contractor fees – rather than factors beyond the industry's control, such as costof-living effects and broader economic forces."
Download the Free PDF
To download the FREE Exhibit Leader Insights Report, click HERE. Below are select pages from the report.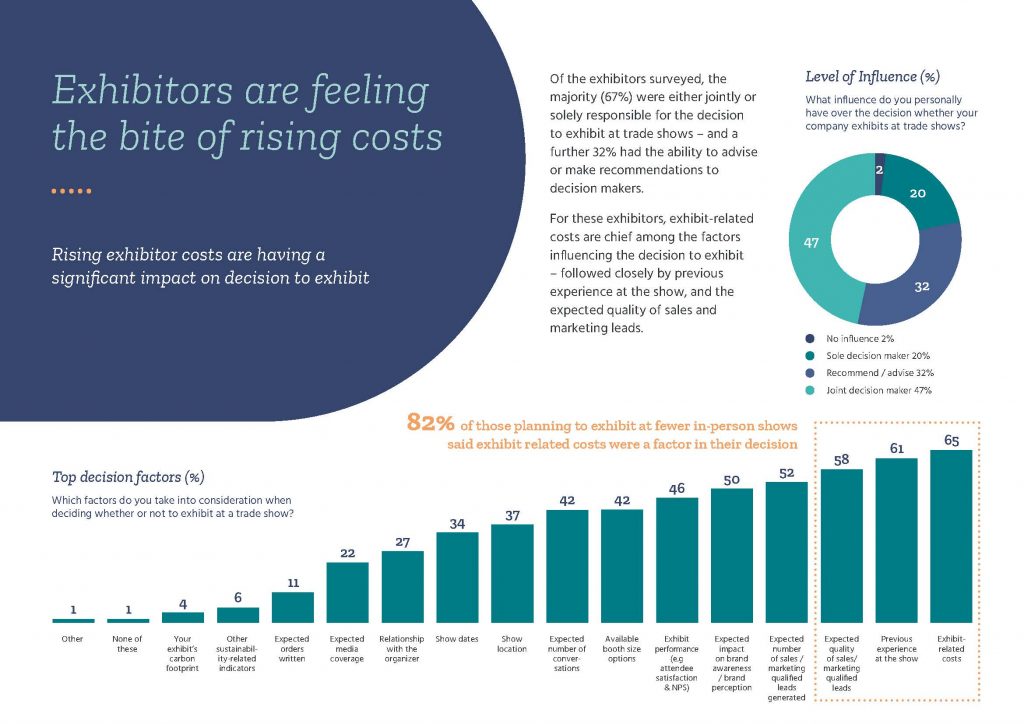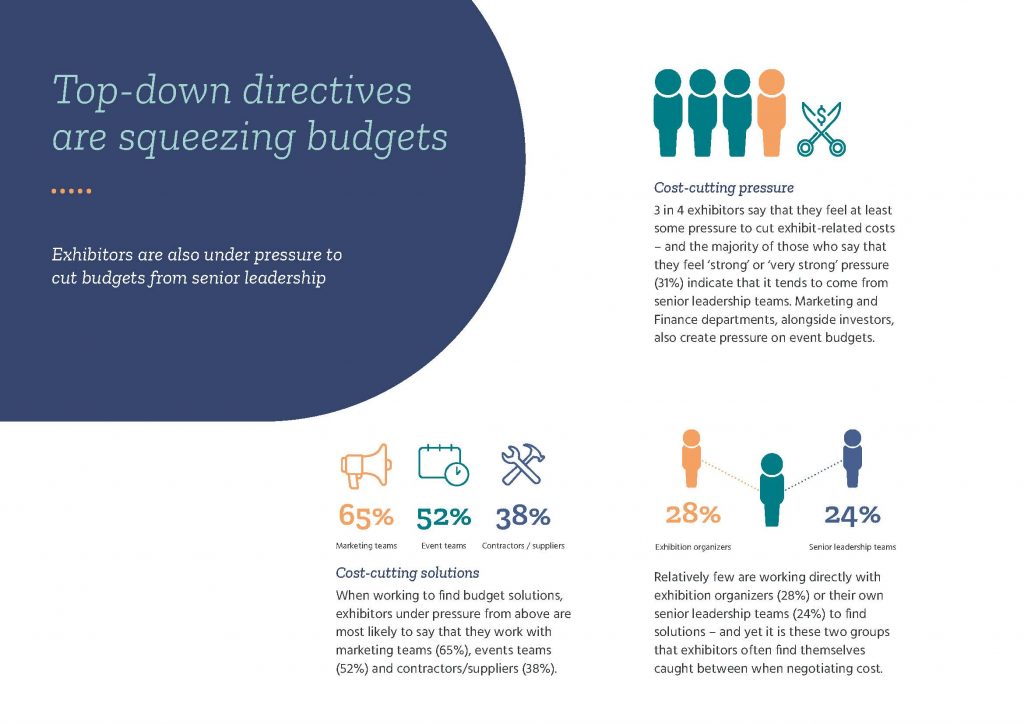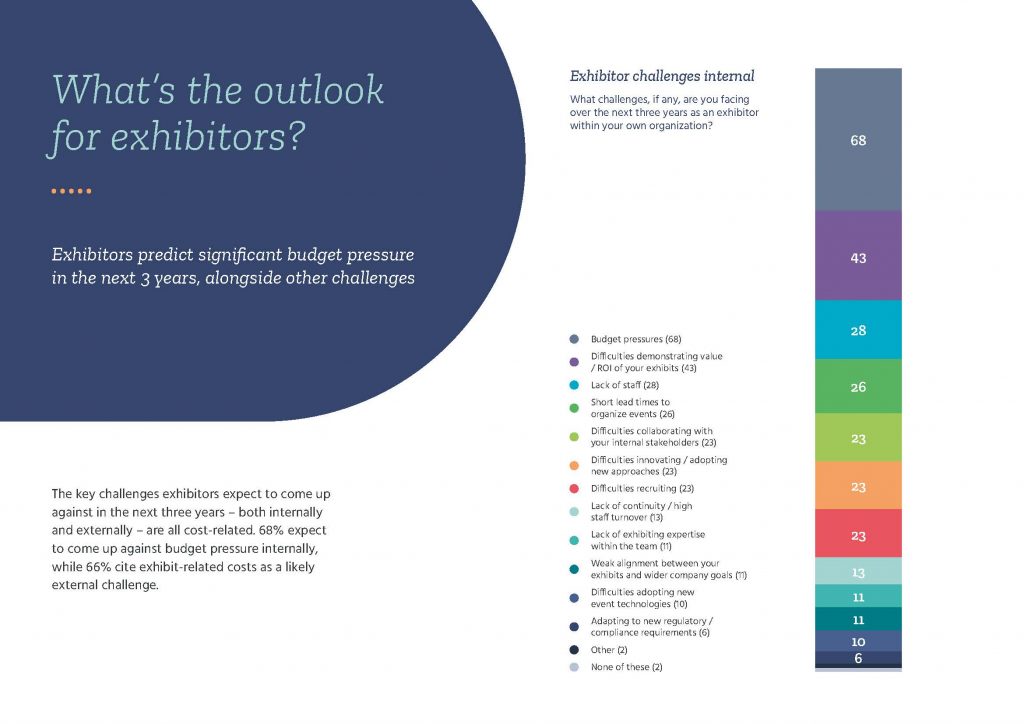 **************************************
Classic Exhibits Inc. designs and manufactures portable, modular, hybrid, and custom exhibit solutions, including Symphony Portable Displays. Classic Exhibits products are represented by an extensive distributor network in North America and in select International markets. For more information, contact us at 866-652-2100 or www.classicexhibits.com.
Tags: exhibiting, Exhibitions, Exhibitor, EXHIBITOR Group, Explori, The Exhibitor Advocate, Trade show