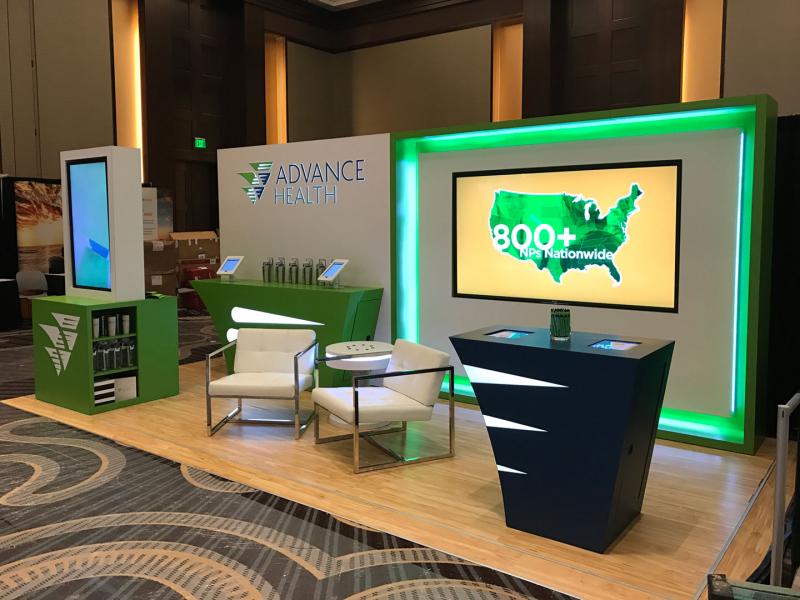 You've done your research, chosen an exhibit house partner, worked with an exhibit designer on the build and completed your graphic design. That's impressive! Now, it just has to be built to your design specifications and in time for your trade show!
For many marketers, once the actual production starts, i.e., the building of your trade show booth, they sit back and relax. For others, the exhibit construction is another step in the overall marketing process, and they continue to be both curious and involved.
Whether you want to be involved or take a hands-off approach, understanding the exhibit production process can be beneficial. Not only do you learn about the materials and the construction process required to build your booth, but you see how the exhibit will be assembled, packed, and disassembled on the show floor. That knowledge can be invaluable when supervising labor at the show and solving unexpected problems. Time is money at a trade show and knowing how to quickly find a solution can save you hundreds and sometimes thousands of dollars.

Trade Show Production: Planning & Important Steps
In meetings with the exhibit house, you'll be asked about your goals, budget, show schedule, booth size requirements, and packaging. Experienced exhibitors often write an RFQ which lists these requirements, along with many more. Those requirements will include some of the following:
Purchase or Rent. Purchase suggests creating custom exhibits or modifying from an exhibit kit. Rental means creating an exhibit from existing components like aluminum modular wall systems, light boxes, and fabric graphics. However, both purchase and rentals can be built from a wide range of materials and/or systems.
Portable, Modular, or Custom. For new exhibitors, what may appear to be a straight-forward request, often isn't – "The devil is in the details."
Portable in "trade show lingo" usually means the cases can be shipped via UPS or FedEx. It doesn't mean the display is lightweight, or the assembly is toolless. They can be both, but not always.
Modular means "reconfigurable" at some point. Reconfigurability may require additional components and cases or crates. There are portable modular displays and custom modular exhibits.
Custom often suggests "wood construction" but not always. The exhibit industry often uses the terms "custom" and "customization" interchangeably but customization can mean a standard kit or design has been "modified."
Cases or Crates. Roto-molded cases typically come with wheels. Sizes vary but must fit within FedEx or UPS guidelines. Weight can vary as well, with some packed cases weighing as little as 40 lbs. to others tipping the scale at 120 lbs. The number of cases also matters. If the display requires 5 or more cases, then consider a crate option instead. The purchase price and shipping costs will be comparable at this point. Unlike cases, crates are built using wood sheets and jigged to fit the exhibit components. They are heavy and ship via common carriers. Some exhibits require one crate, and others may require up to 20-30 depending on the size of the exhibit.
Storage. Where's it going to go after the show? Exhibitors are often surprised by that question. While smaller properties can be stored anywhere, larger ones like crates are more problematic, which is why exhibit houses offer storage services. The exhibit will be stored in a climate-controlled facility, usually at the exhibit house. The exhibit house can then check the exhibit and booth for damage after a show and stage it before a show to ensure there are no issues.
Building a Trade Show Booth: How Long Does it Take?
Let's pretend you don't know the answer to the question: "How long does it take to build a trade show booth"? Answer: It depends. Many inexpensive portable displays are pre-packed in boxes and only require printing graphics. Other smaller booths, like modular inlines, are built to order and take anywhere from two to three weeks.
Custom exhibits are the wild card. If the custom exhibit is based on a previous design, then it may only take a month. However, some custom exhibits are massive with LED video panels, multiple hanging signs, double-deck structures, and large-format graphics. Those can take months to design, detail, build, stage, and pack. Similar to building a single-family home, but one that has to disassemble for shipping.
Build time depends on other factors as well. For example
Estimation and Detailing
Availability of Materials
Exhibit Production Schedule at the Exhibit House
Graphic Design and Printing
The Client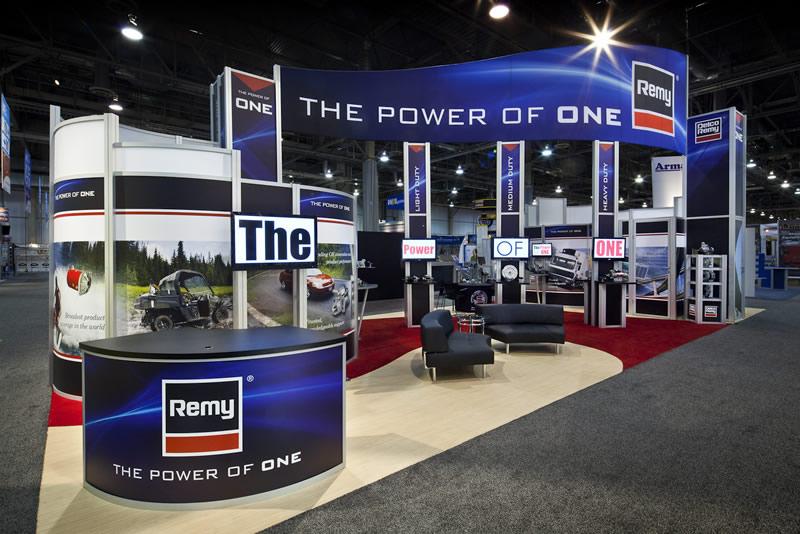 Exhibit Construction: 9 Mistakes to Avoid
#1. Exhibit Designers Design. Exhibit Builders Build.
Seems pretty simple, right? On occasion, the pretty rendering doesn't seamlessly translate into something buildable. Builders have to make changes not only to the design but also to the materials. Quality exhibit houses stay in constant communication with the client and ensure the client approves any changes. No one wants a surprise AFTER the EXHIBIT is DONE.
#2. Wire Management.
Just like with a house, an exhibit often has electrical and data wires. The exhibit builder will make sure those wires are integrated into the exhibit during the detailing and build process. However, they can account for wires they don't know about such as tablets, charging pads, audio/visual devices, and products. The exhibitor MUST SHARE this information with the exhibit house before the building starts. Fixing any wiring issues on the show floor is guaranteed to be both expensive and ugly.   
#3. Ease-of-Assembly.
Your booth is BEAUTIFUL, but it's a nightmare to assemble. No one wants that. As an exhibitor, you should be reviewing the build details before construction starts on your booth. And don't be afraid to ask questions about the assembly.
#4. Detailed Setup Instructions.
Bad setup instructions are more common than you might think. Why? Because it's usually left to the end of the build, it's a pain in the ass for the building, and the builder doesn't make any money on the setup instructions. Require the exhibit house to show you examples of previous setup instructions. If you can't follow it without coaching, then the labor crew on the show floor will have the same problem. If they struggle with the instructions then it can lead to damage and almost always means the setup takes more time. 
#5. Material Choices.
You may be surprised to learn that an identical design could be constructed with either wood or aluminum extrusions. Even the type of wood can vary, along with the aluminum extrusion system. Ask for details and an explanation. Just because an exhibit house has 10 carpenters doesn't mean the exhibit should be wood construction. 
#6. Over or Under Construction.
If you've ever seen the back of a film or theatrical set, you know it's a facade. Building a facade lowers the cost and weight, both of which are good. The same can be said for exhibit construction. There's a sweet spot when building an exhibit. You want it to match the design rendering, be durable over multiple shows, be as lightweight as possible to save on shipping and drayage, and assemble without any issues. 
#7. Locking Storage.
Most larger booths have storage for products, giveaways, literature, refreshments, and personal items like coats, purses, and briefcases. However, locking storage does not always mean secure storage. Countertops may not be attached to the counter. Counters are open on the bottom. And graphics can be easily removed to access storage in a pedestal or closet. If you require "secure storage," then make the storage actually secure from sticky fingers before, during, and after show floor hours. 
#8. Crate Construction.
Designing and building quality wood crates is an art form. Not only does the crate have to be rock solid to survive shipping and material handling, but the jigging has to be cleverly designed to secure all the exhibit components in the least amount of space. Be clear about your expectations regarding your crates. 
#9. Staging.
Every exhibit, purchase or rental, should be staged at the exhibit house. Sadly, that's not always true, either because of time constraints or cost. However, staging identifies 99% of any build problems, which can usually be addressed quickly and inexpensively. Those same problems become exponentially more complicated and expensive on the trade show floor. As an exhibitor, even if you can't see the staging in person at the exhibit house, there's no reason not to expect photos, video, or a live video review.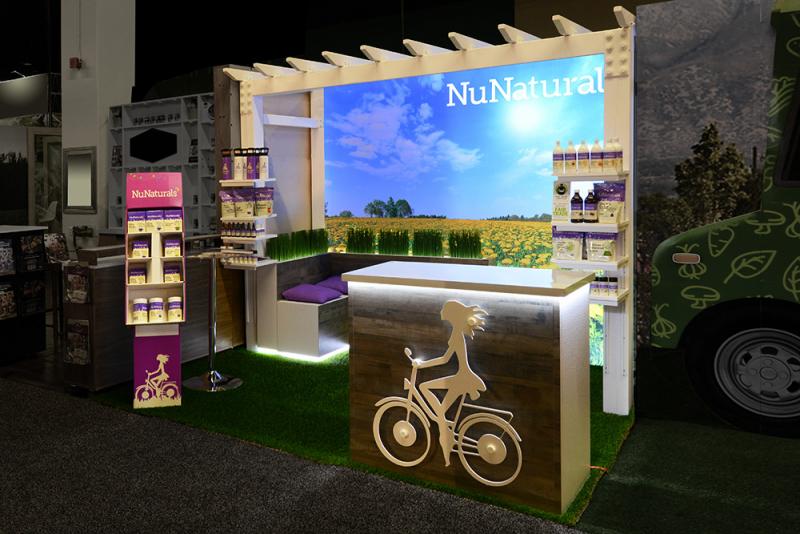 Over 30 Years of Trade Show Production Experience
For 30 years, Classic Exhibits has been designing and building exceptional trade show exhibits. Those solutions include both purchase and rental exhibits, including inlines, islands, tabletops, overhead signs, and a wide range of accessories, like counters, charging solutions, and workstations.
Classic Exhibits has been designing and building solutions since 1993. We've been honored as an Exhibitor Magazine Find-It Top 40 Exhibit Producers and an Event Marketer Fab 50 Exhibit Builders multiple times. Along with numerous Portable Modular Awards.
With over 200 Distributor Partners throughout North America, there's a Classic representative close by to assist with any rental project. Contact us today whether you need an inline rental display, a double-deck island exhibit, or a contemporary kiosk rental. At Classic, we're not just different. We're better.

Tags: Production, Trade Show Exhibits