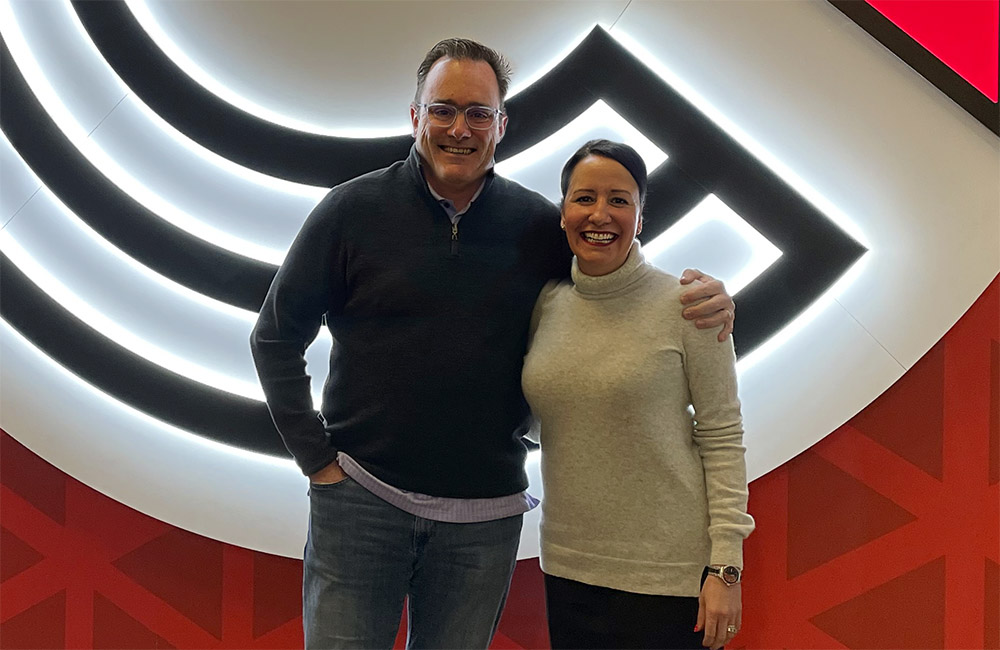 NEW Regional Sales Manager Gina Porcaro
Classic Exhibits is proud to announce that respected industry veteran Gina Porcaro has joined the company. Gina will serve as the Regional Sales Manager responsible for Michigan, Ohio, Pennsylvania, New York, New England, and Eastern Canada.
Gina started in the print industry in 1995 where she worked as a production artist for an offset and large format printer in Grand Rapids, MI. In 2000, she moved into a recruiting/sales position for marketing, advertising, and creative. In 2003, she transitioned into sales at a trade show company, an industry she knew very little about, but quickly realized the creative, fast-paced, and varied pace of the exhibit industry was an ideal fit for her personality and skills. In 2008, Gina joined Optima, now Taylor, as a salesperson where she had a successful career for almost 15 years.
"I am excited to bring my sales and industry experience to Classic Exhibits as a Regional Sales Manager. Classic and I have had a mutually beneficial partnership for years. Based on my experience with Classic and their Distributors, I can say without any hesitation that they are the exhibit industry's leading private-label manufacturer. I look forward to working with Classic distributors in a different role with the goal of growing our partnership and business together!"
According to Kevin Carty, Executive VP at Classic Exhibits, "We are delighted to have Gina as part of the Classic Exhibits Family! Although, to be honest, she has always been a part of the extended family because of our long-term partnership with Taylor/Optima. Knowing Gina personally and professionally now for nearly 20 years, I am excited for our Classic Distributor Partners who will be working with a person of such high character and professionalism. She joins Jen LaBruzza, Tom Beard, and Harold Mintz in their respective regions. Our Distributor Partner Family is in the BEST hands anyone could ask for."
You can contact Gina Porcaro at gina@classicexhibits.com. Or message her via LinkedIn at https://www.linkedin.com/in/gina-porcaro-969a641/.
**************
Classic Exhibits Inc. – Based in Portland, Oregon, Classic Exhibits Inc. designs and builds exhibit and event structures for Exhibit Houses and Distributors throughout North America. As a private-label manufacturer, Classic fills a unique role within the exhibit industry. The company works with client-facing exhibit companies to assist them with portable, modular, and custom projects, both purchase and rental, as an "invisible" partner.
There are more than 200 Classic Exhibits Distributors in North America and in select international markets. For more information, see www.classicexhibits.com. www.ecossystemsdisplays.com, and www.classicmodul.com.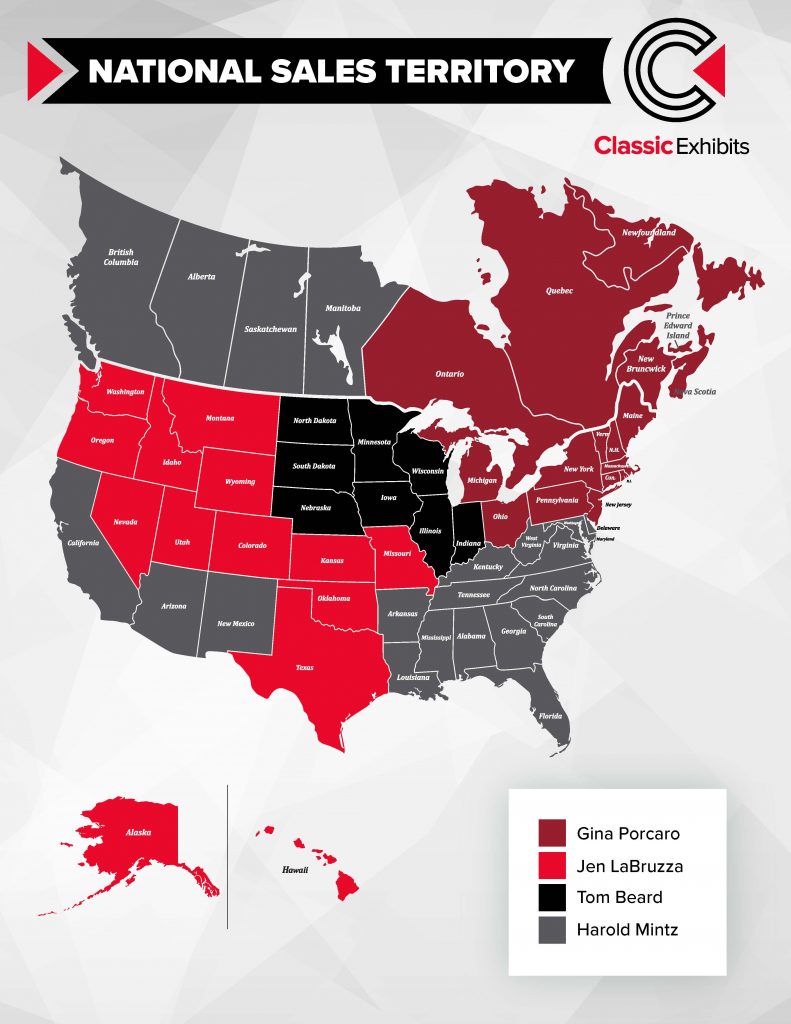 Tags: Classic Exhibits, Gina Porcaro