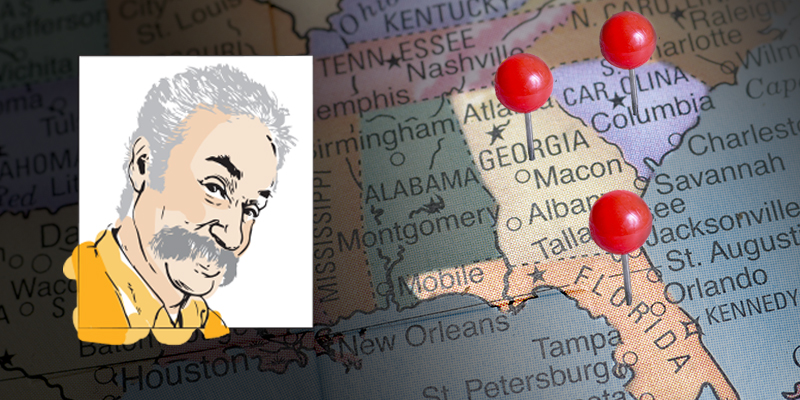 The trip odometer read – 1741 miles. That's one serious road trip. Just a few weeks ago, I traversed the Southeastern United States for two weeks to visit Classic Exhibits Distributor Partners in South Carolina, Georgia, and Florida. Driving that many miles over 13 days gave me plenty of time to experience life on the road.
Yes. Go!
Most road warriors understand that business travel impacts others as much as themselves. Sitting at the top of this list is how your absence can affect your family life. The longer the trip, the more impact.
Me: "Dear, I'm starting to plan a business trip for early December. Looks like I might be gone for a few weeks. You OK with that?"
My Wife: "Yes. Go!"
Well, that seemed a bit too easy. Make a note to bring Susan back pecans from Georgia. Susan loves pecans.
Notes from My Trip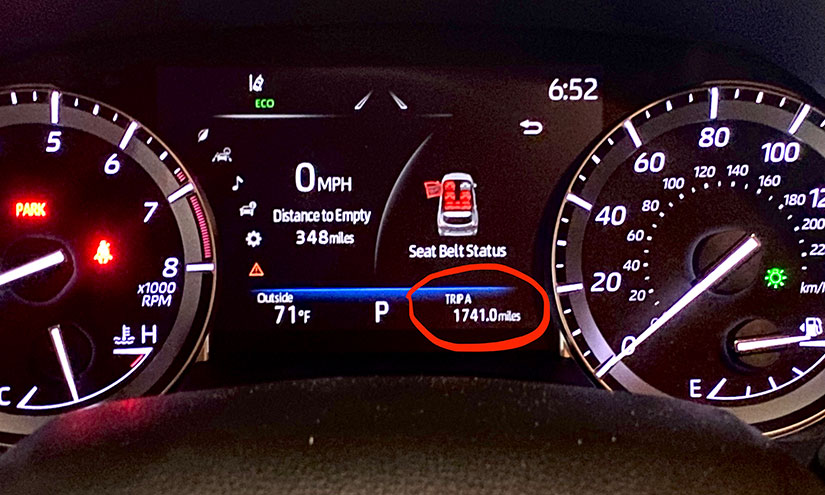 Sales Volume – Almost everyone's sales were up in 2022. And not just up. Most distributors on this trip told me that 2022 was their best year ever (financially).
Showrooms – Are they making a comeback? No, not from what I've observed. But one thing is obvious… those who have showrooms stand out and get noticed! Of the 17 offices I visited, only 4 (four) had showrooms. These four offices had impressive showrooms showing a wide assortment of products including double decks, backlit graphics, LED signage, interactive digital offerings, etc. And the showrooms weren't just there "for show." They also served as client meeting/conference rooms. Clients were surrounded by product and design offerings without being actively "sold" on them.
Petrol – I live in Los Angeles. As almost everyone knows, gas prices in California are stupid. At the height of the stupidity, we were paying over $7.00 per gallon. As embarrassing as this may sound, I do a happy dance in CA when gas is only "$4.95/gallon."
On this road trip, I stopped to fill the rental car somewhere outside of Atlanta and gas was $2.39/gallon. Less than a gallon of milk. I texted my wife a picture of the prices, and her response was "Forget the pecans… bring home gas!"
Gray Hair – A question I try to ask all Distributors during a visit is, "What is currently giving you gray hair? Short term or long term… what do you need to work on or fix to make your business run more smoothly?"

When You Ask Questions, You Get Answers
Of the 20 or so times I asked this question, here are some of the most common answers I received:
Managing Staff (HR, employees new to the industry, and training)
Vendor Quality (no, not Classic, but discretion prevents me from speaking poorly about competitors)
Client Response Times are running like molasses in January
Still need more hands on-deck (specifically in the shop)
To Portable or Not to Portable… THAT is the question. It almost takes as long to sell a 10 ft. display as it does an island. Some are weighing dropping the attention paid to smaller booths.
Turn Times are Still a Challenge (they're better than they've been but not "back to normal" just yet)
Customer Mix – New vs Existing – Another question I tend to ask is "What percent of your business comes from Existing Customers vs New Customers?" While I tend to get a variety of answers, the vast majority tell me that 75% of business comes from current/former clients while 25% comes from new contacts or referrals. (Looking for ways to tip the scales toward NEW Clients? Send me an email and I'll tell you – Harold@classicexhibits.com)
Just Like a Doorknob – I stayed in a different hotel just about every night. I'd check in, drop my bag off into my room then go out for my evening meal. When I would get back to the hotel, I head to the elevator and press my floor's button. The elevator rumbles up to the 3rd floor and the doors open. I now have a decision to make – is my room to the left or the right?
Doesn't matter… Whichever direction I choose is wrong! ALWAYS WRONG! It's comical. I have the sense of direction of a doorknob.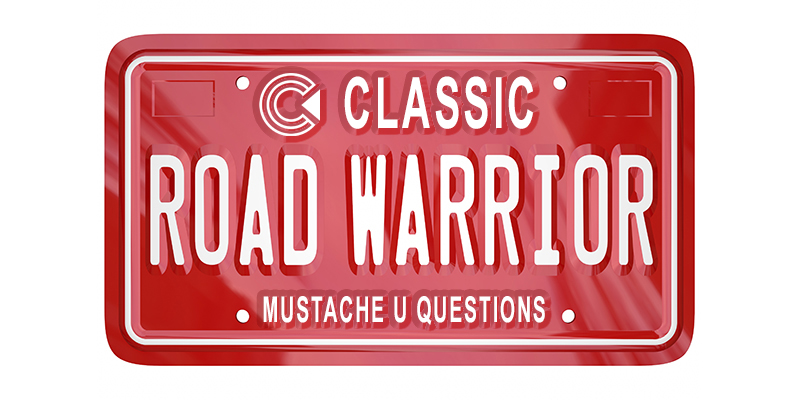 In Closing…
Two weeks is a long road trip: Two weeks of bad coffee, loud hotel neighbors, and being away from home and family.
Our industry is filled with seasoned Road Warriors. I learned from the best — Alex, Dave, Reid, Jen, Tom, Hendrik, Lynn, Gina, Kevin, and Mel. So many folks who drive our industry forward. If you are a Road Warrior, regardless of your role, I feel for you and appreciate what you do.
Last but not least. Classic's Distributors make this job easy to enjoy. You never cease to surprise and amaze me. Like when you:
Ask a question about my family or past health issues
Get excited to learn something about Classic that you didn't know a few minutes before
Share intimate tidbits about your own personal lives
Finally, when I connect with a new salesperson who like a sponge sucks up everything I say. Thank you!
The exhibit industry really is a family. I appreciate the opened doors and the time you spent with me last month. Already looking forward to the next trip. But more on that later.
— Harold Mintz, Regional Sales Manager, harold@classicexhibits.com
**********************************************
Based in Portland, Oregon, Classic Exhibits Inc. designs and manufacturers portable, modular, and custom-hybrid exhibit solutions. Classic Exhibits products are represented by an extensive distributor network in North America and in select International markets. For more information, contact us at 866-652-2100 or www.classicexhibits.com