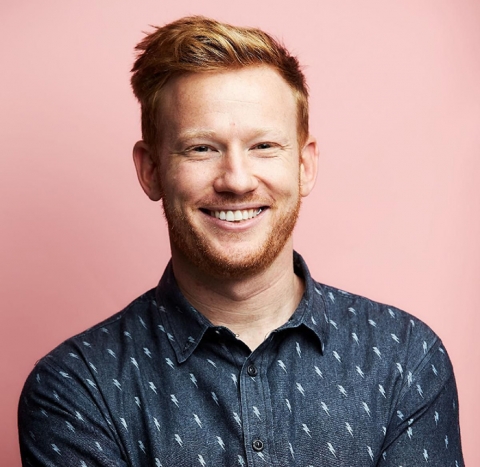 Ben Hindman of Splash, in a recent article written by Matt Swensen in TSNN, discusses 6 Event Predictions in a post-COVID world. It's an important read for anyone who organizes or participates in events or trade shows. The full article is HERE.
According to Ben, "My expectation is you're going to see smaller events coming out front — small is going to be big."
Ben's 6 Event Predictions
1. Fortune will favor the first. While not advocating doing anything unsafe, Hindman says the groups that meet the fastest will be strongest in the long run. "There is a real opportunity to capture the hearts and minds of those that are ready to come back into the world," he said. "The companies that figure out how to hold safe, trustworthy, relevant and valuable events, are going to have an opportunity to recapture and rebuild a community of attendees — an audience that is going to skyrocket their event programs over the next couple of years."
2. Pre-meeting communities will emerge. Building trust, as noted above, is vital to nudge attendees back to IRL — in real life — events. One way to build comradery ahead of the in-person component with a virtual meeting. Attendees get to know each other in this early networking session and help set boundaries for face-to-face. It's a wonder this was not utilized prior to COVID.
3. Hybrid will split in different directions. Hindman loves lists, to the point he has categorized various hybrid offerings. "Hub-and-spoke" is how he describes the model many of us are accustomed to, namely with concurrent events happening in-person and online. "Hybrid livestream" is a variation of this, but with presenters at one venue but the audience remains at home. "Hybrid interactive" features in-person guests interacting with virtual attendees but "I actually haven't seen a great product for that," Hindman noted. Lastly, there is "hybrid parallel" in which the tracts hardly integrate, which Hindman said is a precursor to moving entirely online. There are opportunities for both in-person and online guests to find each other, but they are separate event experiences happening in parallel.
4. Bad meetings will fall to the wayside. "There are so many sh*tty events and you can feel free to quote me on that," Hindman said. More eloquently, the Splash CEO clarified that many events have lost their path and there is no particular need to meet in-person versus online. Between inertia, health concerns and economic realities, attendees will skip any show they are on the fence about. The meandering shows will be gone. "That's a good thing," he added.
5. Connections will overtake content. Event companies have filled quiet time with content — webinars, podcasts, virtual events, etc. — since the pandemic began. The emphasis for face-to-face will turn toward networking, Hindman said. "The host of organizers of the future are going to spend as much time on connection as they do on content, if not more," he said. "That's connected to the unique value" of an event.
6. The bar will be raised. "I am seeing a deeper craving for the in-person experience as I've ever seen," he said. Yet the expectations are going to be different. Attending in-person will have to be worth the ROI. That places the burden on event organizers to raise a show's engagement level, which benefits exhibitors, buyers and other attendees. In some ways, the past 12 months have emphasized what we missed most of all. "There is a lot of value in this reset," Hindman said.