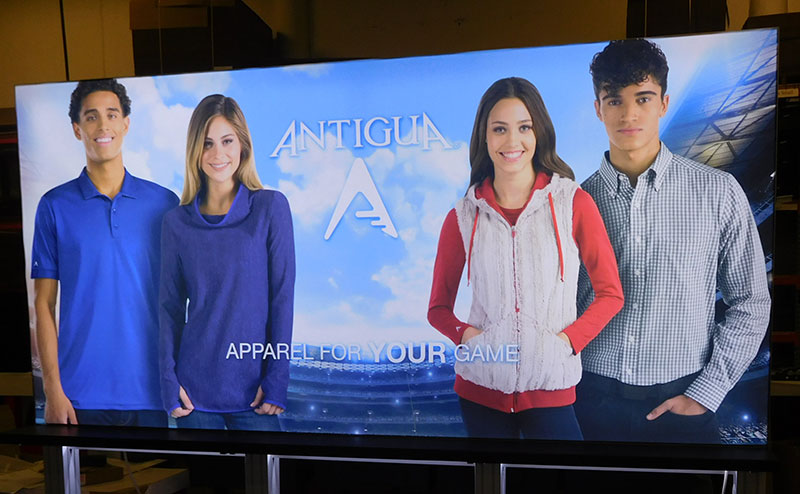 Recent Trade Show Lightbox Trends
We sometimes forget (or simply don't recognize) how quickly trends change on the trade show floor. LED Fabric Lightboxes have been around for 5-6 years. Crude versions with muddy low-resolution graphics and hinky lights a little longer.
2018 has become "The Unofficial Year of Lightboxes." Probably 65% of the exhibits we ship have LED lights — in a tower, backwall, counter, accent, or stem light. It's at the point where it's almost jarring not to see a lightbox or LED lights on an exhibit. Not all all lightboxes are equal, but I'll save that debate for another blog post. What is true is that the fabric, the printing, and the LED lights have gotten better, depending the source/supplier, BUT it pays to do your homework.
How new are the dye-sublimation printers? The technology is changing rapidly
Does the supplier actually dye-sublimate the image or do they print directly to the fabric (cheaper, more fragile, and wrinkles)?
Are the lights and transformers UL approved?
What is the quality of the fabric? Think H & M vs. J. Jill as an clothing example.
Below are some examples of recent SuperNova LED lightboxes, both purchase and rental. Sadly, LED lightboxes don't photograph well with smartphones or point and shoot cameras. You see "hotspots," and the colors are never as vibrant as with the naked eye. However, that won't stop us from sharing. 🙂
-Mel White
mel@classicexhibits.com
http://www.linkedin.com/in/melmwhite
**********************************************
Classic Exhibits Inc. designs and manufacturers portable, modular, hybrid, and custom exhibit solutions, including SuperNova LED Lightboxes. Classic Exhibits products are represented by an extensive distributor network in North America and in select International markets. For more information, contact us at 866-652-2100 or www.classicexhibits.com.
Tags: Classic Exhibits, Events, fabric graphics, LED Lightboxes, LED lights, SuperNova Lightboxes, Trade Shows