I'm a sucker for a clever, creative, well-designed Infographic. It reminds me of my childhood browsing through over-sized books about history, science, geography, or sports where the graphics engage and educate.
I don't have the patience or the talent to create infographics so when I find one that hits a bulls-eye about trade show marketing, I feel compelled to share. This week, I hit the jackpot and discovered three, all created by Megan Lemmons at Mostre Design/Advent Exhibits. My thanks to Megan for sharing with the Classic Exhibits Network. Enjoy!
Colour Color Colore

Why You Should Have a Coffee Bar at Your Next Trade Show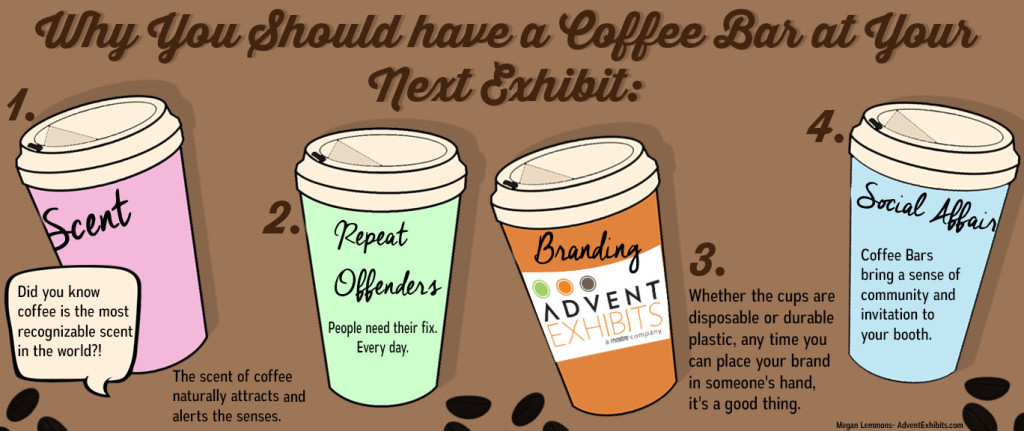 Five Easy Ways to Be the Star of Your Next Trade Show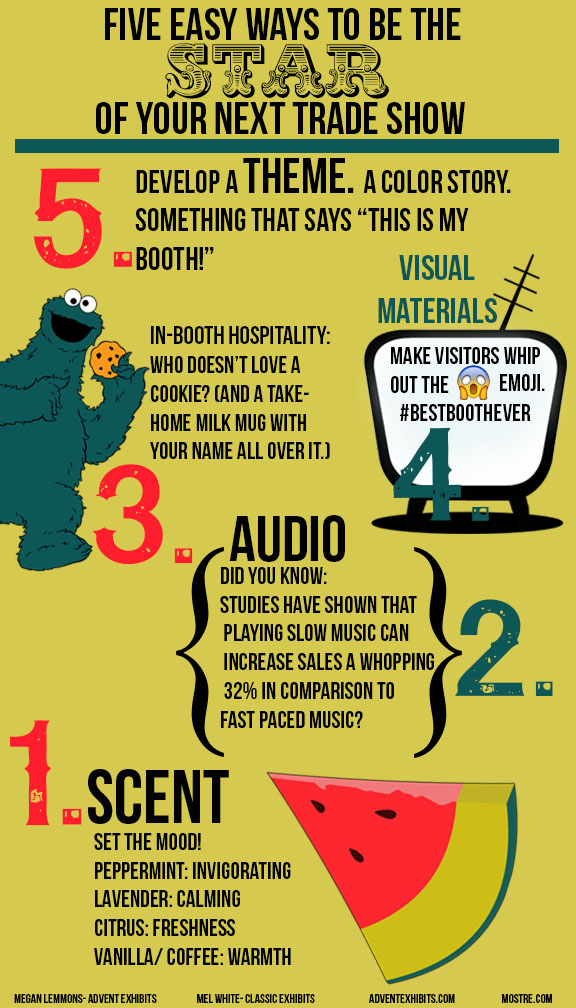 –Mel White
mel@classicexhibits.com
http://www.linkedin.com/in/melmwhite
https://twitter.com/melmwhite
**********************************************
Based in Portland, Oregon, Classic Exhibits Inc. designs and manufacturers portable, modular, and custom-hybrid exhibit solutions. Classic Exhibits products are represented by an extensive distributor network in North America and in select International markets. For more information, contact us at 866-652-2100 or www.classicexhibits.com.