There are lots of reasons to purchase a new exhibit. You may have an expanded trade show program or your company has a revised marketing focus. Or the style may simply be outdated. I won't discourage you from buying a new display. That would be idiotic, since we design and build trade show displays.
But . . . that still doesn't mean you should buy a new exhibit. Here's why.
Condition
What's the condition of your current display? Is it all there, but there are broken parts, scratches, dirty graphics, etc? Graphics can and probably should be replaced. Missing or broken parts can be purchased, assuming they are available. Scratches are another matter. Re-laminating is always an option, assuming the finish is still available. Wood can often be filled, sanded, and refinished. Metal can be re-anodized or powder-coated, but it's usually cheaper to replace that piece.
Unlike most things, trade show exhibits are rarely damaged by use. They are damaged during assembly (or dis-assembly), by poor packaging, or shipping. You can GREATLY extend the life of your exhibit by hiring reputable labor contractors and by purchasing an exhibit designed with reusable packaging designed specifically for your display. Most budget portable exhibits have terrible packaging. That's one of the ways they cut costs. Be sure to ask about the quality of the cases, setup instructions, and the packaging when reviewing your exhibit options.
Modular
There are portable, modular, and custom exhibits. And combinations, such as portable-modular and custom-modular. Now, the term "modular" can be confusing. Some manufacturers will claim there designs are modular, meaning components or sections attach.  Others use the term to mean the display is re-configurable, allowing you to go from a 10 ft. to a 20 ft. display for example. In other cases, modular refers to standard components that can easily be replaced if damaged or lost. It's confusing.
If your display is truly modular, allowing you to add or subtract components, then you may not need a new display. What you need is additional components, such as modular laminate panels or aluminum extrusion, to change the function and design. This is an important question to ask when you purchase an exhibit. Reputable manufacturers and distributors want to share this information with you since it differentiates them from their "here today, gone tomorrow" competitors.
Price/Quality
If you didn't pay much for the display, it may not be worth repairing or upgrading it. Banner stands are a good example. Quality banner stands allow you to easily replace the graphics and replace broken components. Low quality banner stands make that option nearly impossible. It's better to toss the cheap ones and purchase a replacement.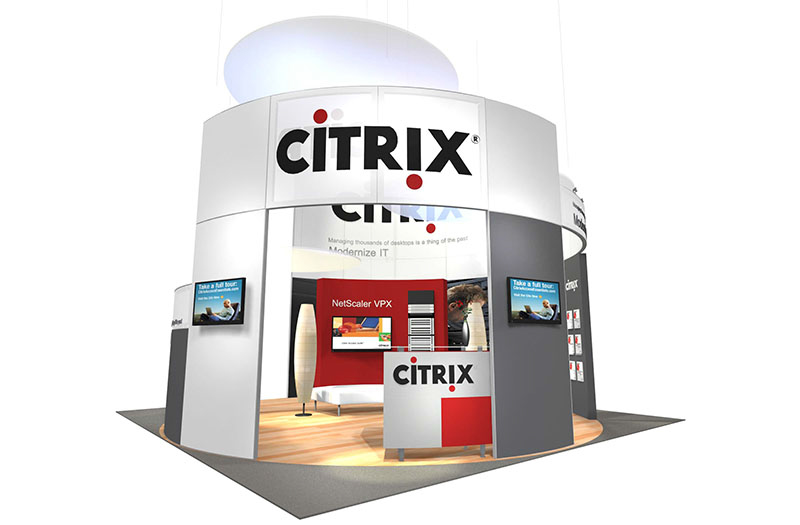 If you own a hybrid display, particularly from a domestic manufacturer, your options can be fairly expansive. Hybrid exhibits are built using mostly engineered aluminum extrusion and fabric graphics. The aluminum locks together to form the frame and then the fabric attaches to it. This makes it much easier to expand a display or should you decide to redesign the booth, some of the components could be re-used. Obviously, this depends on how much "redesign" is required.
In many cases, just replacing the graphics can take a tired exhibit and turn it into a star attraction. Both fabric and direct print graphics have gotten much better in the past five years. Colors are more vibrant. Skins tones more realistic. And overall color saturation, particularly with blacks and greys has improved immensely.
Conclusion
The key to saving money on an exhibit can be condensed into three simple suggestions:
1. First, work with a knowledgeable trade show professional who offers multiple product lines.
2. Second, ask lots of questions about the exhibit you want right now AND the one you think you'll want in two to three years.
3. Third, make an educated decision about the level of quality you need. Buy what you can afford, purchase the display that fits your marketing goals, and consider any future costs.
Have questions? Send me an email or give me a call. I welcome your comments about trade show displays and exhibit marketing.
–Mel White
http://www.linkedin.com/in/melmwhite
mel@classicexhibits.com
**********************************************
Based in Portland, Oregon, Classic Exhibits Inc. designs and manufacturers portable, modular, and custom-hybrid exhibit solutions. Classic Exhibits products are represented by an extensive distributor network in North America and in select International markets. For more information, contact us at 866-652-2100 or www.classicexhibits.com.
[subscribe2]