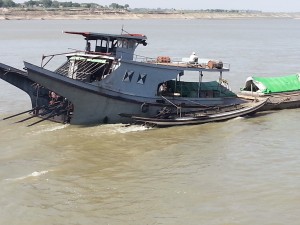 Recently, a work colleague went to Myanmar for two weeks. He started in Yangon (Rangoon), spent a few days there, and then took a week-long cruise on the Irrawaddy River to Mandalay. As you know, Myanmar has largely been a closed society until a few years ago, so tourism was limited.
We thought you might enjoy seeing some of his photos. He took hundreds, but I've limited it to 42. There are no descriptions, so you'll need to use your imagination.
Click on any photo to scroll through the entire gallery.
–Mel White
http://www.linkedin.com/in/melmwhite
mel@classicexhibits.com
**********************************************
Based in Portland, Oregon, Classic Exhibits Inc. designs and manufacturers portable, modular, and custom-hybrid exhibit solutions. Classic Exhibits products are represented by an extensive distributor network in North America and in select International markets. For more information, contact us at 866-652-2100 or www.classicexhibits.com.