It's often the simple things that are the most rewarding.
Several years ago, the Classic Rental Solutions division had a problem. A large percentage of our returns were coming back with significant damage and/or missing components. We weren't sure what to do, but we knew we had to do something. We couldn't restock those components since our policy has always been "If it doesn't look like new, we won't ship it. Period."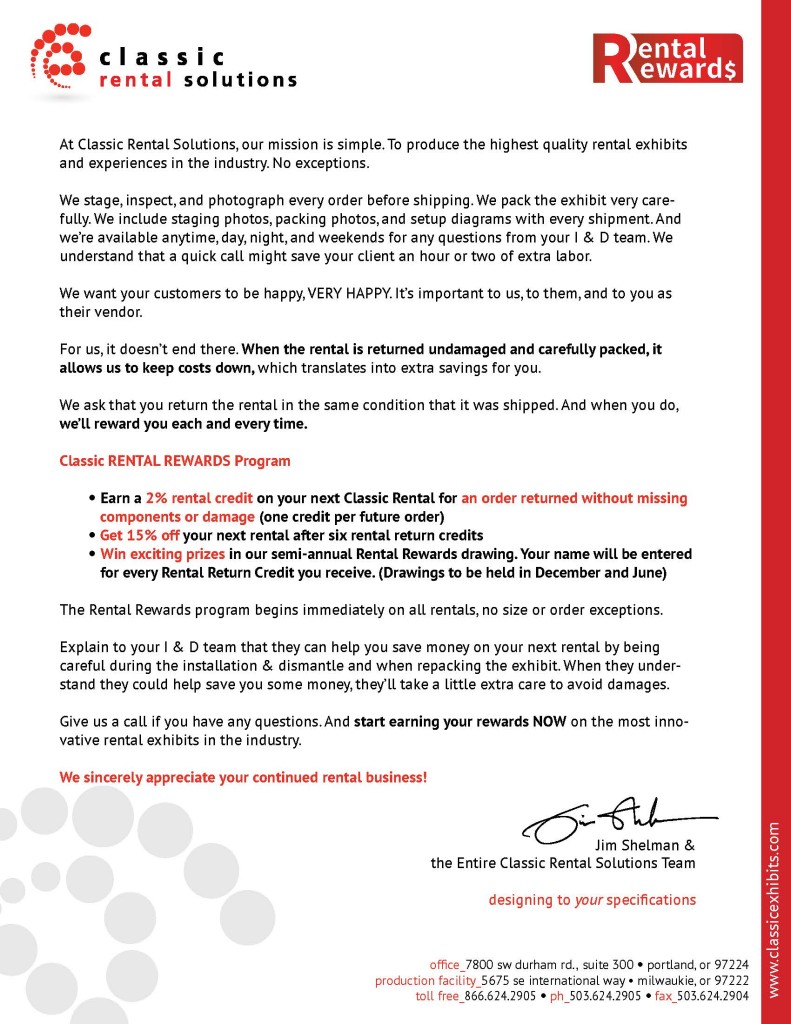 In many circles, the obvious solution would be to charge for the damage. But we weren't looking to be punitive. It's kind of like insisting on guests clean your place the morning after the big party. Instead, we decided to  fix it with a positive rather than a negative program.
In July 2014, we launched Rental Rewards, a program designed to reward distributors for returning rental exhibits in good condition and without missing components. In other words, reward good behavior first, then, if necessary, charge for bad behavior.
As part of the program, Classic Distributors earn a 2% credit for every successful rental return. This credit is applied to their next rental project and is based on the entire invoice (excluding shipping and I & D supervision). After six credits, a 15% credit is issued toward their next rental. In addition, with every rental credit received, the distributor's name is entered in a bi-annual Rental Rewards drawing for exciting prizes.
In return, we ask that distributors stress the importance of treating the rental components with a little extra care during installation & dismantle, and to pack everything securely, so it will arrive back at Classic in good condition. You receive Rental Rewards credits, and have the opportunity to win prizes. And we save money on repairs and replacement parts Win. Win.
Since its inception in July 2014, we have issued 207 Rental Rewards credits to 74 different distributors. We've given away 15 Amazon Gift Cards, and we just added a new exciting prize — RT airfare to Shared Knowledge University (SKU), our distributor training seminar.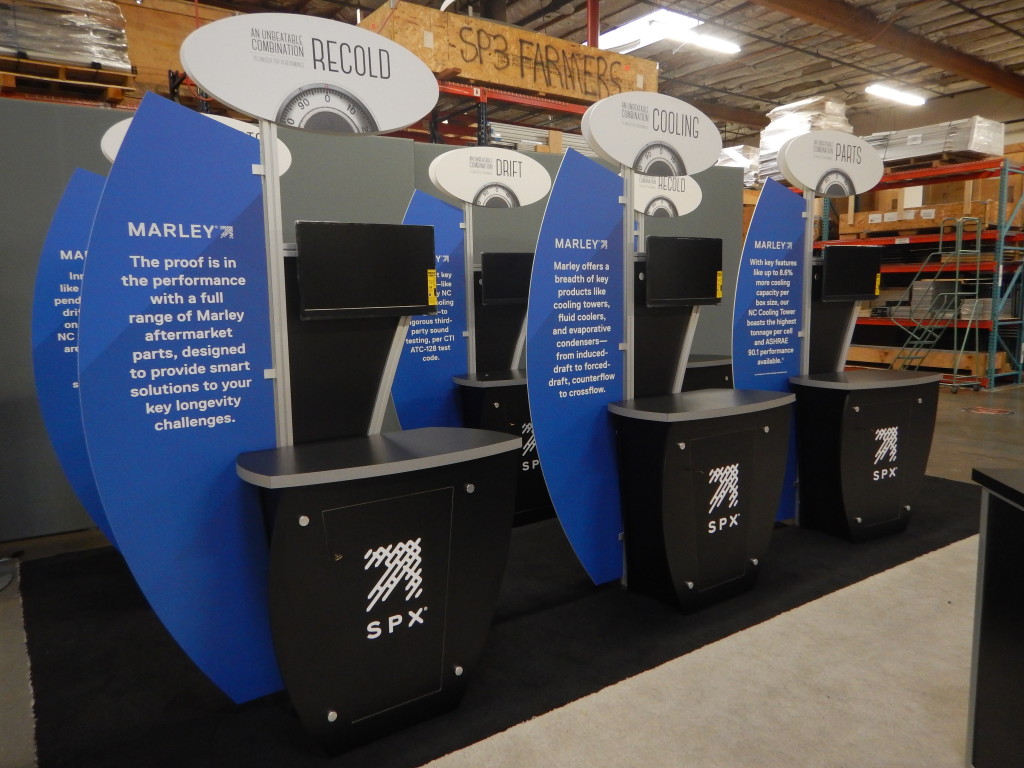 December Winners — Amazon $150.00 Gift Card:
Lara Davie — ELITeXPO
Chase Howells — Frontline Exhibits
Michael Grossberg — Trade Show Emporium
Shannon Plaster — Exhibitus
Laura Magdalen — Exhibits Northwest
Shared Knowledge University (SKU) Airfare:
Thanks to you, Classic Rental Solutions continues to grow by double-digits. Last year we added many new designs to our rental gallery, including islands, inlines, and a wide range of new charging stations. Watch for more exciting designs in 2016. And if you plan to attend EXHIBITORLIVE next month, please stop by our booth to see an exciting new product line. This line will be integrated into future rental designs. It's incredible! And it's a game changer!
Thank you for your continued rental business, and here's to a super successful 2016.
–Jim Shelman and the CRS Team
—Classic Rental Solutions