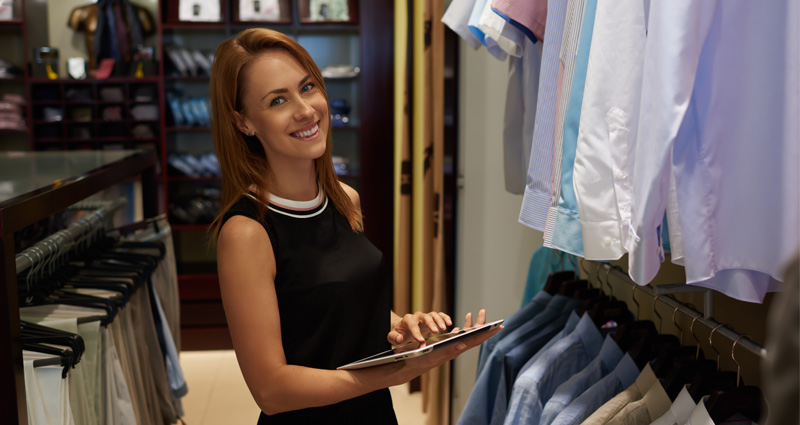 For over 13 years, I was on the distributor side of the exhibit business, working directly with local clients/exhibitors while I owned Exhibits Northwest. During that time, I experienced firsthand what was important to our customers and what we needed to do to make them feel comfortable. I found that the more confident we were, the more confident our customers became with us. They expected us to be the experts and to guide them through the process, and we understood that's what we were there to do, and we enjoyed doing it.
Shopping at Nordstrom
It reminds me of a twenty-year span where I would go on shopping sprees for business clothes about every two to three years. This was back when we were all dressing up to go into the office every day, and wearing slacks, with dress shirts, ties, and a sports jacket. I know, I just dated myself big time.
I always shopped at the same Nordstrom store in Portland, and Pam in the Men's Suits Department helped me every time. Once I became confident with her guidance and direction, I had no reason to ever consider shopping anywhere else. Early on, she learned what styles I liked, and what I was comfortable with. She always shared what was new, made great suggestions, and guided me through the process.
She would walk throughout the store, selecting my size in pants, shirts, and jackets, and color coordinate them for me. I simply stayed in the dressing room and tried everything on to decide what I was going to buy. She was super confident, and clearly plugged-in as an expert in men's clothing. It was about a two-hour process, and then I was set for another two to three years. I really admired and appreciated Pam's confidence and her approach, and I trusted her judgement. But more importantly, I became very comfortable with the process, and I knew what I could expect every time, and I was happy with my purchases. It was always a no hassle experience for me. To no one's surprise, Pam was a Top 50 salesperson for Nordstrom nationwide.
We're all looking for this type of buying experience, where we work with people and companies that truly get it and are experts in their field. And we want them to guide us through the process and help us feel comfortable with our purchasing decisions.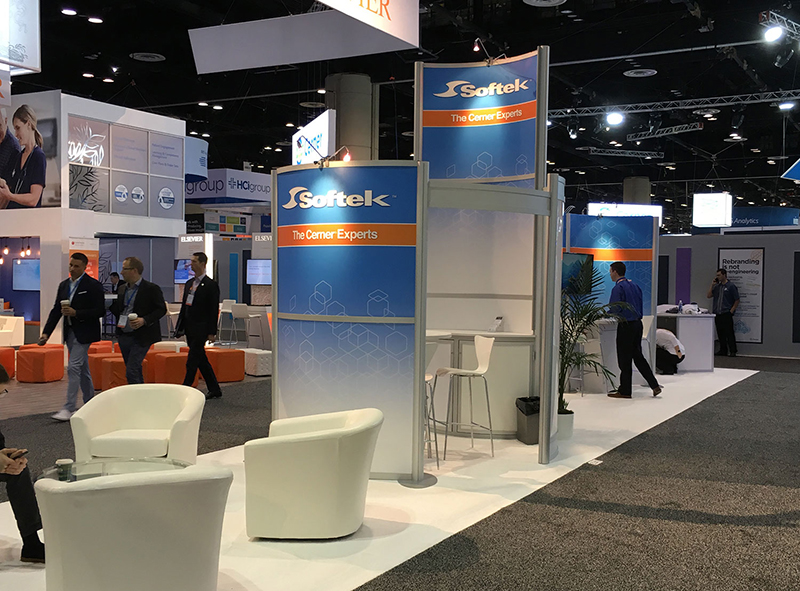 Earning Your Trust and Confidence
At Classic Rental Solutions, our goal is to make our customers feel the same way that Pam made me feel as her customer through all those years. We want to earn that same trust and confidence to deliver successful experiences every time.
Renting an exhibit is more complex than buying men's clothes, but here's what we set out to do for our customers for every project:
Assist with design to help provide solutions that match our customer's expectations
Guide and direct the process from the beginning to the end
Manage the details for every project to make sure everything is produced correctly, and on time
Maintain the highest level of quality control to assure that every exhibit looks brand new on the show floor
Stage every order, and test fit the graphics prior to shipping
Include staging photos, packing photos, setup diagrams, and an inventory list with every order
Offer webcam or FaceTime previews
Reward our customers with CRS Rental Rewards credits towards future projects, and other reward incentives.
If you shop around, you'll discover that these comprehensive services are rarely offered by other providers.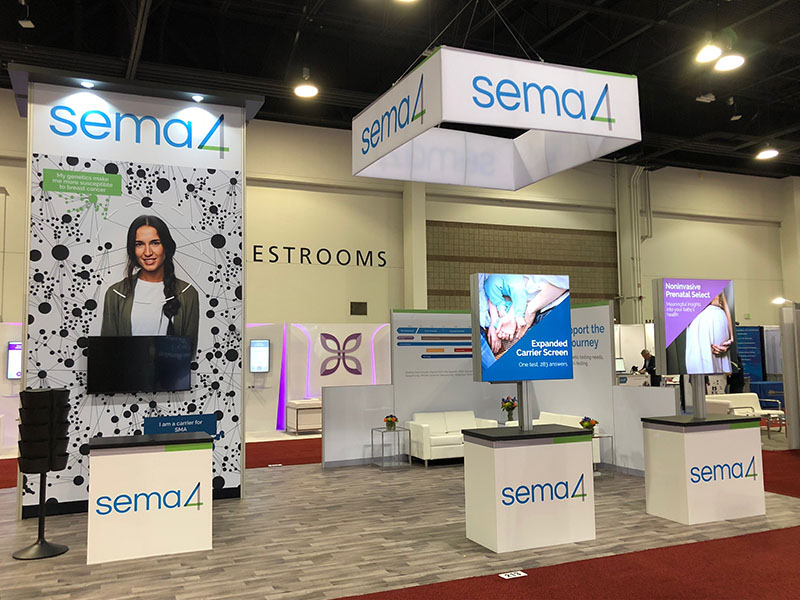 A Complete Rental Program
As I always like to say, a lot of companies rent exhibits, but we offer a complete rental program. That's what makes us different.
We're constantly adding new designs to our inline, island, and accessories website galleries, and we offer rebrand and custom design services. And we're always happy to jump on a design call. We'll make structural and functional suggestions and try to come up with cost savings ideas.
As a division of Classic Exhibits Inc., CRS is supported by a full-service shop that produces our rental components in-house. This allows us to offer customization for every design. And our inventory is virtually unlimited. If we're out of something, we produce more to fulfill new orders. And that's very rare in our industry. All the designs shown on our website are always available, as long as we have a standard lead time. We don't shy away from rush orders either.
We have fun doing what we do, because we build something new and different every day. It can be stressful at times, but it's very rewarding to be a part of our customer's successful projects from the beginning to the end. And we're like little kids when we receive show photos with a positive note saying how successful the show was. That's what it's all about.
For more information about Classic Rental Solutions, please contact Jim Shelman @ jshelman@classicexhibits.com or call 503-345-0525 x 103.