EXHIBITOR Peoples Choice Award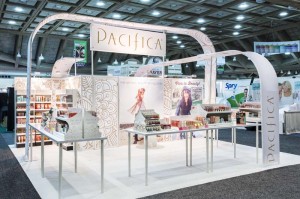 Unlike Australia or North Korea, we can't make you vote. But, we can supply you with a link and a little information.
The EXHIBITOR People's Choice Award is open for all Portable Modular Award finalists. Classic Exhibits has four entries, submitted by Classic or by a distributor. Plus one entry by Eco-Systems Sustainable, a strategic partner.
Epoch Inc.
ELITeXPO
Pacifica
Cepia
NASA (Eco-Systems Sustainable Exhibits)
Now, it's not our intention to sway your valuable vote, but we are sponsoring the page (see the leaderboard ad), and you like us best. BTW — You are looking fine these days. Have you lost weight?
One last point, if some of those entries are portable/modular, then I'm the love child of George Clooney and Stephen Hawking. I'm not in case you are wondering. And don't confuse me with details.
http://www.exhibitoronline.com/awards/pma/peopleschoice-vote.asp
Scroll through the photos representing finalists from EXHIBITOR Magazine's Portable/Modular Awards. Then cast your vote for your favorite. You can vote once per visit, so check back each day to support your favorite design. In other words, you are allowed to stuff the ballot. You know others will.
–Mel White
http://www.linkedin.com/in/melmwhite
mel@classicexhibits.com
**********************************************
Based in Portland, Oregon, Classic Exhibits Inc. designs and manufacturers portable, modular, and custom-hybrid exhibit solutions. Classic Exhibits products are represented by an extensive distributor network in North America and in select International markets. For more information, contact us at 866-652-2100 or www.classicexhibits.com.
[subscribe2]