Take Me to the Islands
For all the Parrotheads out there, you will recognize the blog title as a lyric from the Jimmy Buffett song, Island. But islands are something we have been seeing both awake and in our dreams over the past six weeks.
With each New Year, there comes a rush of business for the upcoming spring shows, and this year has been no different. Except, for the number of Island Exhibits we are quoting and ultimately building. So far this year, we have had several islands ship every single week. About half are total "ground-up design" and half are existing island kits with modifications.
Great news and a lot of fun.
So what does this mean? What is this an indicator of? Well while I am not Carnac or Kreskin or any sort of Chief Economist, but  I do know what it feels like. It feels like another positive economic step in the right direction in this slow turn of the economy.
Your clients are speaking with their pocket books, and they are saying "It's time to get back to a fully functioning marketing program." That includes more aggressive and expansive trade show marketing.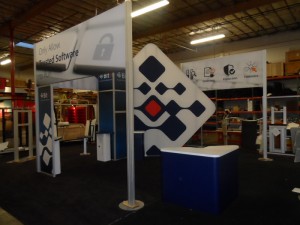 Many of the islands are for Fortune 500 and larger companies. Companies that pre-recession were doing much larger island presentations. So this would be a good indicator of the "paced" approach companies are taking. Jumping in with both feet, but jumping in somewhere between the deep and the shallow end while trying to grow responsibly.
Although this can be a frustrating pace for some, I applaud it actually. It's nice to see companies of all sizes taking the same approach many of us are taking with our businesses. Call it "wait and see", call it "careful optimism," call it whatever you want. I view it as responsible.
We all have our thoughts on the "politics" of our nation. But someone said to me back in November something that stuck in my head. "We all need to quit looking to the government, the Dow, the media, or anything else about how we manage our businesses. We need to manage our business based on what happens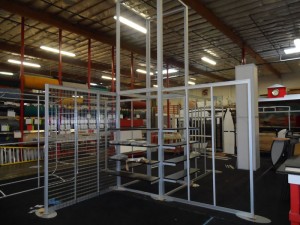 with our customers and what needs to happen inside the four walls of our buildings. Focus on our our own P&L's and market our companies in diverse ways regardless of what is happening.
And I really think in large part a lot of businesses are doing just that. Just look at our customers. They are participating in more shows and doing it with new properties. Maybe not as big as before, but still with big impact.
I want to thank you for the positive start to 2013. We had an amazing January, and we have you to thank for that. So thank you for sending your orders our direction.
We look forward to serving you and your clients in 2013. It's been an EPIC start.
Hope you had a restful and fun weekend with your loved ones. Be well.
Kevin Carty
http://twitter.com/kevin_carty
http://www.linkedin.com/pub/kevin-carty/3/800/32a