Join us for Classic's Quarterly Town Call Webinar on Tuesday, Feb. 12. There will be a review of 2012, predictions for 2013, and an overview product trends. Panelists include Kevin Carty, Mel White, Jim Shelman, Reid Sherwood, Jen LaBruzza, and Eric Albery (Eco-Systems Sustainable Exhibits). Expect a lively Q&A/Discussion with Distributors.
Reserve your seat today — https://www.gotomeeting.com/register/559525874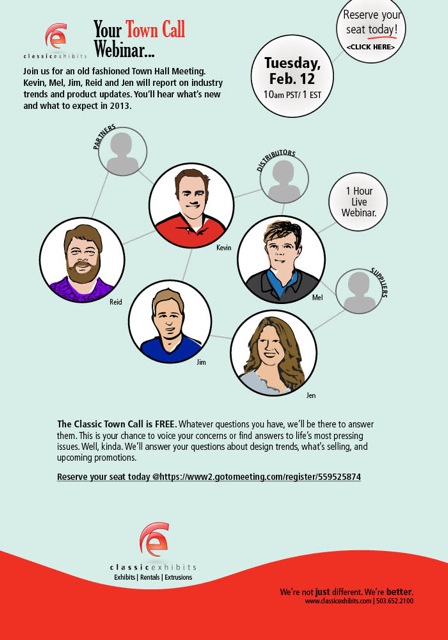 Give me a call if you have any questions or are unable to register via the GoToMeeting link.
Mel White
(503) 652-2100 x-219