The Cheapest
Anyone who sells a product or provides a service will invariably get asked at some point, "Why aren't your prices lower?" That's a tough question because the answer isn't always what the questioner wants to hear. Frankly, everyone thinks everyone else charges too much. It's the nature of buying and selling.
At Classic Exhibits, we get asked that question from time to time. Typically, it's by a distributor who's competing against an online display website like www.sittinginmybathrobe.com or www.losingmoneywitheveryorder.com. Their prices are cheaper, sometimes significantly cheaper on basic products like pop ups, banner stands, etc.
We could apologize . . . but we won't. We're not selling products of similar quality and design or offering the same "take it or leave it" service.  So, why are our prices our prices?
1. Better Products. Better Designs. Whether it's a hybrid display, a table top, or a pop up, our products are meant to survive a typical trade show schedule for years. In addition, they blend practical performance with upscale design and innovative accessories. We don't copy. We create.
2. Customized Set-up Instructions. Except for a basic Quadro or Intro, every customer receives detailed, customized set-up instructions for their display, including individually numbered components. These instructions are available 24/7 as PDF downloads from the Classic website should they ever be lost or misplaced.
3. Customized Packaging. The thought of wrapping a display in bubble wrap and jamming it into a box gives us the heebie jeebies. Nearly every product is packaged in customized packaging which includes die-cut foam packaging for Sacagawea, Perfect 10, and Magellan. Even our crates are full lined with fabric and jigged for most components.
4. Complimentary Design. It's a service you expect in order to be competitive.
5. Flexible Production. We build displays. We don't just pull boxes from shelves. Building displays requires that you build to your client's requirements, even if it starts with a basic kit. Our experienced production team averages eight years of service at Classic Exhibits.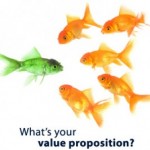 6. Project Management. That's an important concept. Our PM's complete detailed CAD drawings, create graphic dim sheets, and manage the order from inception until it ships. They are responsible for approving the final product and working with you in a timely and professional manner. They are not clerks. They are project managers. None have fewer than four years of experience as a trade show PM. One has 20 years and another 10 years of experience.
7. Marketing. We're not attempting to create a national brand by advertising in airline magazines or on random websites. We advertise a bit in some industry publications and support industry organizations like EDPA, TSEA, and participate in EXHIBITOR. Most of our marketing budget goes toward creating tools for distributors like Exhibit Design Search. And we offer this at a discount ($300) for an online tool that has cost Classic over $450,000 to develop and maintain. Why? We want to build your brand in your market. EDS is an effective tool for our distributors and for Classic, and it's hope that it engenders loyalty and increased sales for everyone.
8. Made in the USA. This may or may not matter to you or your customers, but nearly all of our products are made and/or assembled in the United States.
9.  Reliable Partners. We are loyal to our partners, like Optima Graphics and Eco-Systems Sustainable. You expect consistency and quality from Classic Exhibits, and we expect the same from our vendor partners. That's not always possible when you are always chasing the lowest prices just for the sake of the lowest prices.  It's always possible to get something cheaper. And we are always researching better options, but not at the cost of quality or reliability.
10. We're not Assholes. If we screw up, we fix it. We don't ignore you, blame you, or gouge you. We fix it. If you make a mistake, we work with you. When it comes to prices, we refuse to play the "bait and switch" game. Our prices are clear with "includes" and "excludes" noted.  There's no attempt to show the "full meal deal" but list a "dollar meal" price. Why play that game unless you know it's the only way you can attract attention? Let face it. We all know a few companies who love to dangle the deal, only to jerk it back once you read the mouse print.
Yes, it's true. We aren't the cheapest, but we're also not the most expensive compared to our competitors. We sit in the comfortable middle, providing high quality products, exceptional service, and remarkable design at a reasonable trade show price. It's who we are. We'll never compete with www.displaysinadoublewide.com, but it's not our market or our customer. Nor, for the most part, is it yours.
Let us know your thoughts. We'd love to hear from you.
–Mel White
http://www.linkedin.com/in/melmwhite
mel@classicexhibits.com
*********************************
Based in Portland, Oregon, Classic Exhibits Inc. designs and manufacturers portable, modular, and custom-hybrid exhibit solutions. Classic Exhibits products are represented by an extensive distributor network in North America and in select International markets. For more information, contact us at 866-652-2100.
Tags: Classic Exhibits, displays, exhibits, Optima Graphics, tradeshows