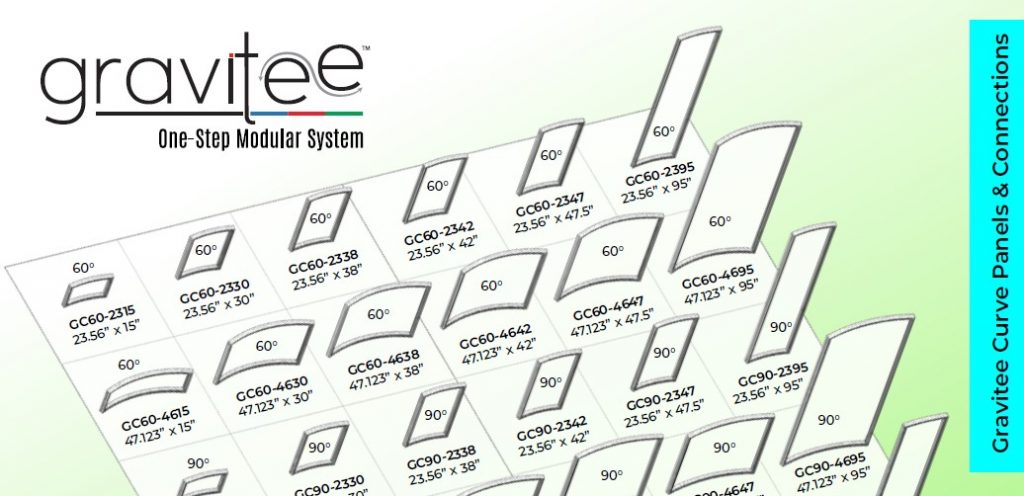 Six years ago, we decided to engineer a modular wall system that tapped into our 30+ years of patents and innovations. What we didn't want was a "me too" modular system.
Our Requirements: 
No loose horizontal or vertical connectors
Compatible with over 100 ClassicMODUL aluminum extrusions
Flexible, multi-purpose 90, 120, 135, and hinge connections
Non-welded corners for reconfigurability
Seamless SEG and direct print options
Flat and curved panels
Durable, lightweight, and intuitive panels
From the get go, the Gravitee One-Step Modular Wall System was engineered to be an ideal purchase exhibit system and the backbone of our Classic Rental Solutions inventory. Not just a panels and parts system. We did all the heavy lifting of creating designs for the Classic Distributor Network.
Recently, you've asked for access to the Gravitee Modular Panel library for your designers. Which makes sense since you're now designing your own Gravitee solutions. See the links below to download the Gravitee Literature and Price List, Panel and Connector PDF, and DWG File Library. 
As always, you can request specific kit files from the Classic's Design Department at no charge.