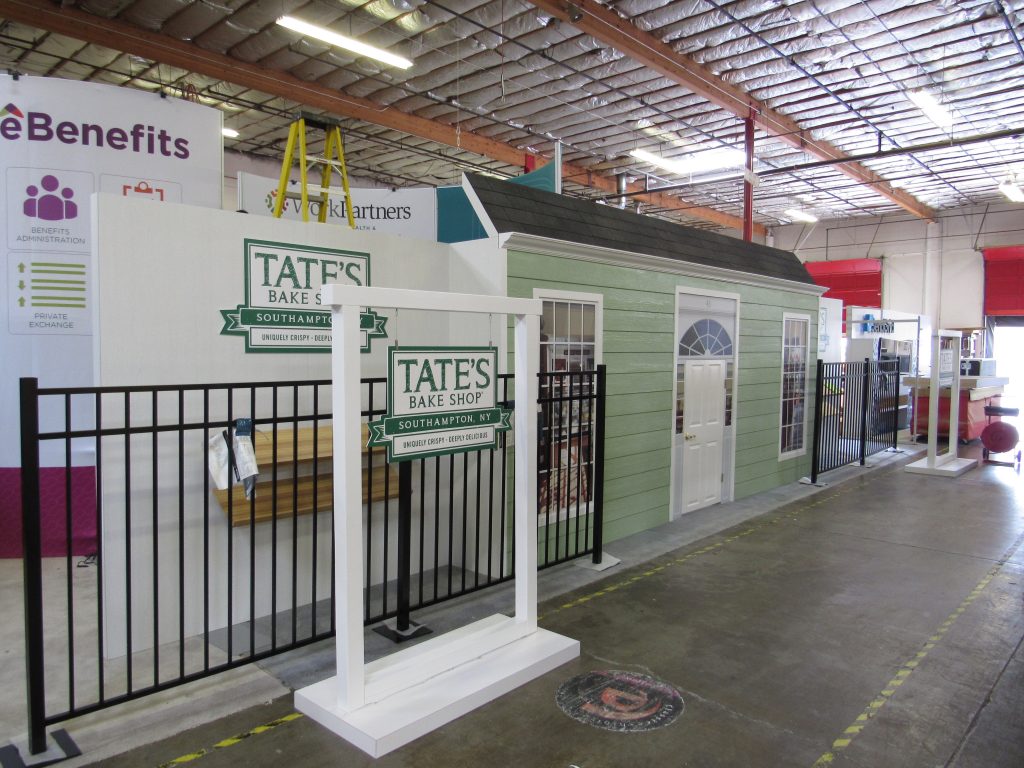 Trade Shows are Back!
Trade shows are back, and exhibitors are talking about new graphics, giveaways, and Las Vegas. I love the renewed excitement for trade shows… and to some extent, loath it. I get to hear exhibitors grumble about the cost of a display, poor leads, drayage, and their ROI. And, no matter how much we coach them, there's always a few marketing managers who just don't get it. They buy cheap, basic displays, don't do any pre-show marketing, bring the wrong staff, and then take a cavalier approach to show leads. Their results suck, and they wonder why.
It's not an age thing. Baby boomers are no better than Millennials, Gen X'ers or Gen Y'ers. So, let's draw a comparison to other advertising. Would most marketers make these advertising choices?

Magazine Ad:
1. So… the black and white ad is cheaper? Yes, I realize this is a glossy color publication, but B&W ads are "artistic," and I can run two for the price of one.
2. Thanks for the publication's circulation numbers and demographics. No need to explain. I'll review it later in my "reading" room.
3. My unemployed second cousin is designing the ad with a pirated copy of Illustrator. I'm paying him in pizza and PBR.
4. The sales team doesn't need to see the ad. It's their job to sell whatever we tell them to sell.
5. That B&W ad didn't work. I'm not going to advertise there again. Stupid magazine!
Television Commercial: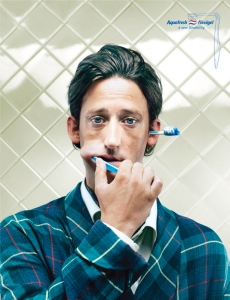 1. "Video Production for Commercials" [Google Search]. That first one looks just fine.
2. Concept storyboard? Nah! Creativity should be spontaneous!
3. Those 2-4 am slots are cheap. I can run the spots 6 times an hour.
4. Neilsen ratings? That's for amateurs who don't trust their "gut."
5. That television commercial didn't work. I'm not advertising with them again. Stupid TV station.
Online Banner Ads and PPC:
1. My admin assistant manages our banner ads and PPC. Ruthie — Don't you handle that?
2. Of course, we have a Google Analytics account. I have the password around here somewhere.
3. $2.50 a click? No brainer. Here's my credit card. How much could that possibly cost?
4. You saw my banner ad on what site? For what? Oh that's bad. That's really bad.
5. That online advertising and PPC didn't work. I've canceled my accounts. Stupid Internet.
Social Media:
1. Blogging? Love it. I'll post every day for the next year! Starting tomorrow.
2. Who doesn't love cats and kittens? Let me share.
3. Aren't LinkedIn and Facebook basically the same? I post the same stuff on both.
4. 75 Tweets today. Where did the day go?
5. That social media didn't work. What a colossal waste of time. Stupid Social Media.
You get my point. Trade show marketing should be treated with the same intensity, analysis, and professionalism as every other form of marketing. For many companies, it can represent up to 40% of their annual marketing budget; yet, they often see it as a distraction, not an opportunity. If you don't have time to become an expert, hire an expert. There are many trade show consultants who have devoted their careers to ensure their clients succeed at face-to-face marketing.
Stupid? Not if trade show marketing is done right.
–Mel White
mel@classicexhibits.com
http://www.linkedin.com/in/melmwhite
https://twitter.com/melmwhite
**********************************************
Based in Portland, Oregon, Classic Exhibits Inc. designs and manufacturers portable, modular, and custom-hybrid exhibit solutions. Classic Exhibits products are represented by an extensive distributor network in North America and in select International markets. For more information, contact us at 866-652-2100 or www.classicexhibits.com.