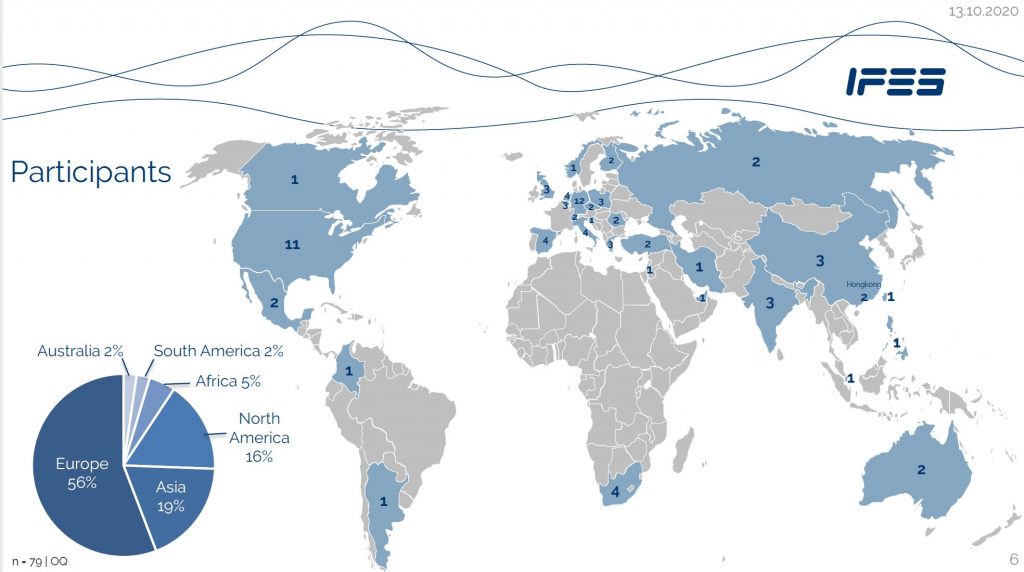 Recently, IFES published an international survey on the impact of COVID-19 on the Exhibition and Event Service Industry. In total, 86 participants from around the world filled out the survey. The results were aggregated into global totals and also broken down into geographic regions: Africa, Asia, Australia, Europe, North America, and South America.
Questions Included:
Governmental Support
Opening Dates for Exhibitions
Measures of Hygiene Concepts
Revenue Changes and Alternate Incomes
Employee Head Counts
Upcoming Challenges
Read the 73-page PDF Report HERE.