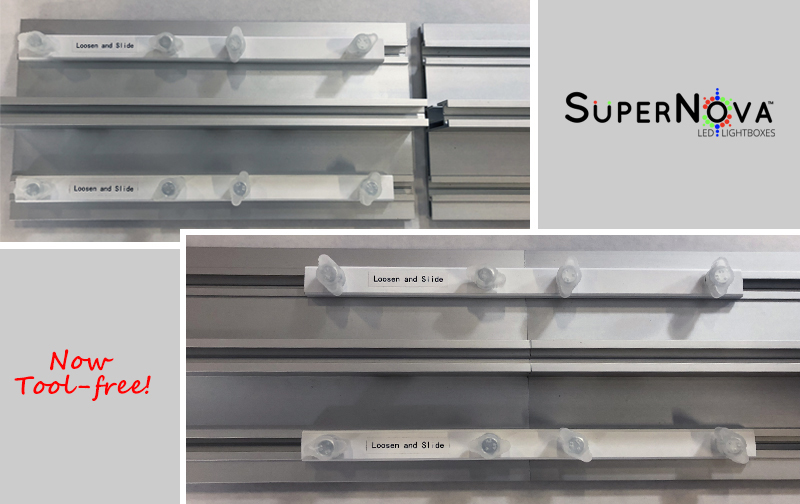 This is a BIG DEAL!
Allow me to explain. First a little background. When we engineered our single- and double-sided SuperNova lightbox extrusions (CEI-110 and 152), we were committed to having the strongest lightboxes in the industry — thicker walls, harder 6063/6065 T6 aluminum, and strategic internal extrusion support. In addition, the corner and spline connections were rock solid, preventing light leaks and eliminating most vertical or horizontal bracing except on the tallest or widest lightboxes.

Peel back the SEG fabric of our competitor's LED lightboxes. You'll see internal framing or bracing to prevent hour-glassing and light leakage. Even on lightboxes smaller than 10 ft. wide. Some as small as 5 ft. wide.
That "rock solid" construction meant as many as four connections at every joint, all requiring tightening or loosening hex screws. While no one complained, we knew there had to be a better option. A tool-less option. Currently, there are several tool-less lightboxes on the market. None ideal. Some compromise strength by using a single-button connection. Others have a separate bulky attachment with large knobs. And still others have complicated fasteners, which while elegant, are expensive to replace.
We would love to tell you we saw the problem and quickly engineered a better solution… but that would be a lie. It took us over a year in R&D. Idea after idea. Failure after failure. Why? We refused to compromise on strength, ease-of-assembly, and affordability.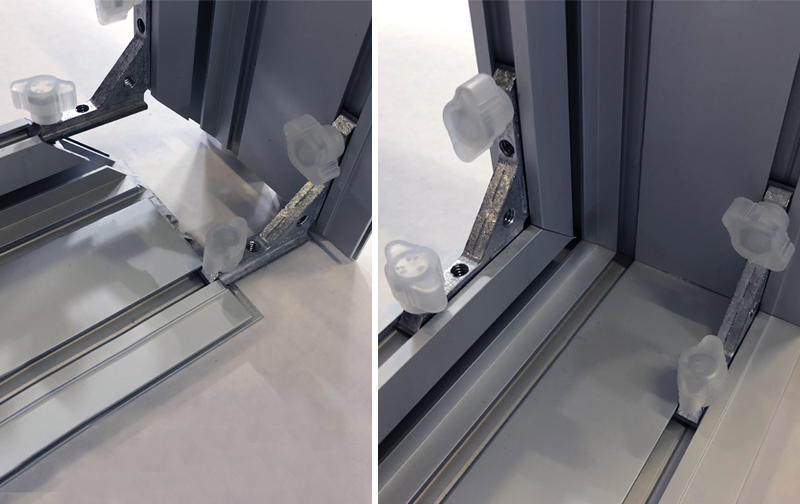 And Then We Succeed!
Our new Tool-less SuperNova Lightboxes achieves all of those goals. While there may be more "complicated" solutions, there are none stronger or easier. We estimate the new tool-less connectors reduce assembly by 70-80%. Plus, the splines and the corner connectors can stay on the extrusion reducing the possibility of lost parts. Even the translucent knobs are innovative since they eliminate shadows and reflections.
Effective immediately, new SuperNova Lightbox orders will include the tool-less option whenever possible, whether a standalone LB or a LB in a table top, inline, or island design. We expect this to cover 90% of all LB orders. Exceptions include non-90 degree corners, boomerang base plates, and internal extrusion supports on large lightboxes (support only). Even on those, the tool-less options will be incorporated wherever possible.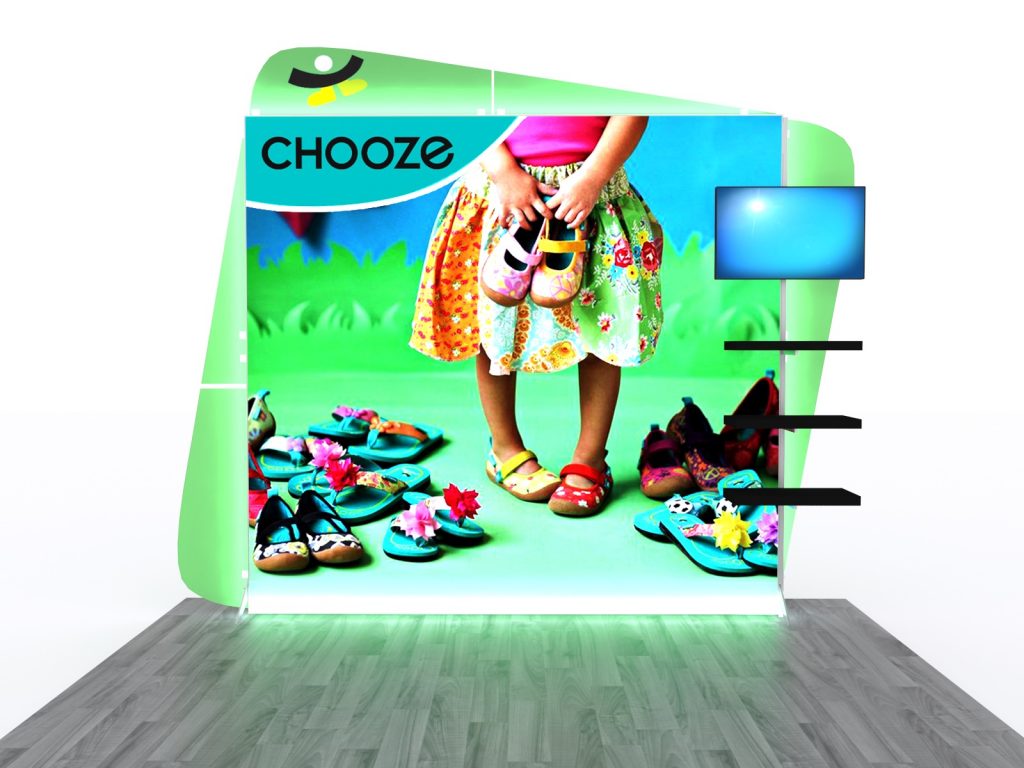 Please let us know if you have any questions about SuperNova Lightboxes. This is a BIG DEAL, especially for you and your clients. It's never been easier to assembly an LED lightbox on the trade show, event, or retail floor.
–Mel White
mel@classicexhibits.com
http://www.linkedin.com/in/melmwhite
**********************************************
Classic Exhibits Inc. designs and manufacturers portable, modular, hybrid, custom, and rental exhibit solutions. Classic Exhibits products are represented by an extensive distributor network in North America and in select International markets. For more information, contact us at 866-652-2100 or www.classicexhibits.com.