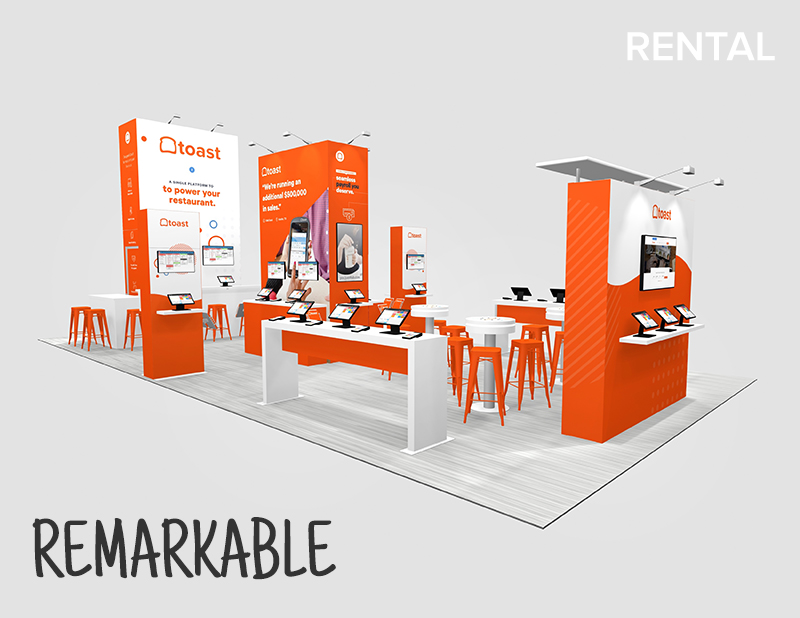 There are Three Types of Trade Show Exhibit Rentals: Rejects, Reruns, and Remarkables. All rentals depend on the exhibit supplier's inventory and willingness to customize. So what's the difference?
Rejects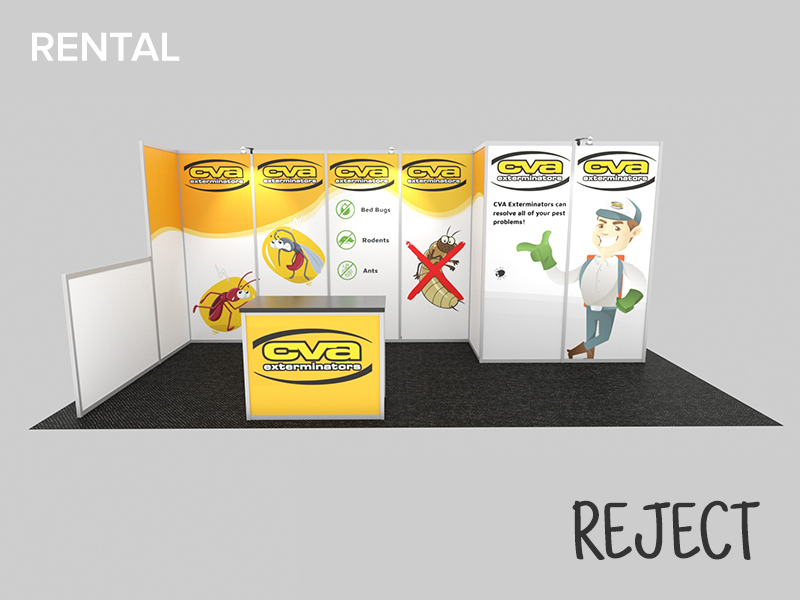 Rejects: These are instantly recognizable as traditional rental designs from the GSC show manual. They are built from battered aluminum extrusion and Sintra graphic inserts. They are ugly, ineffective, and increasingly being replaced by modern modular wall systems.
Reruns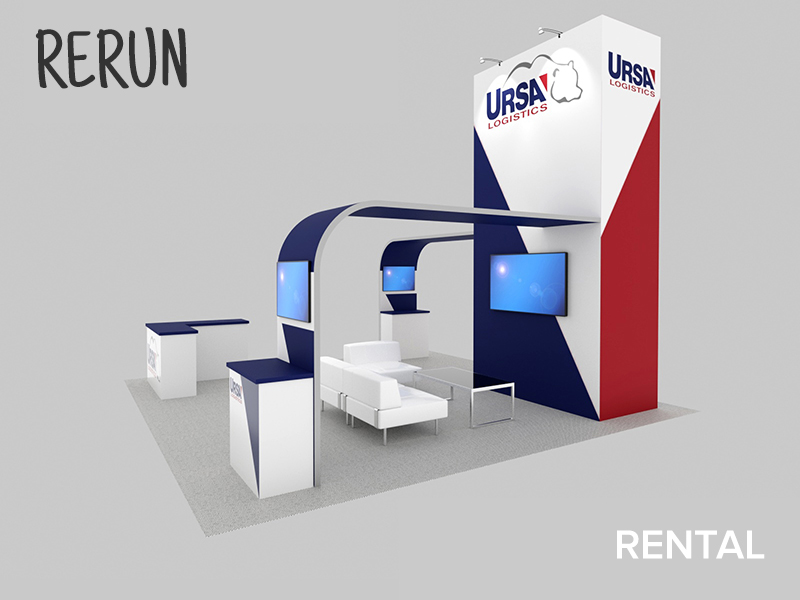 Reruns: Many rental designs now use modular wall systems. A very positive trend. Unfortunately, the designs depend on the supplier's inventory, which is often limited. That means choosing from a narrow selection of inline and island configurations which are repeated again and again on the show floor. It's a step up, but not a custom rental.
Remarkables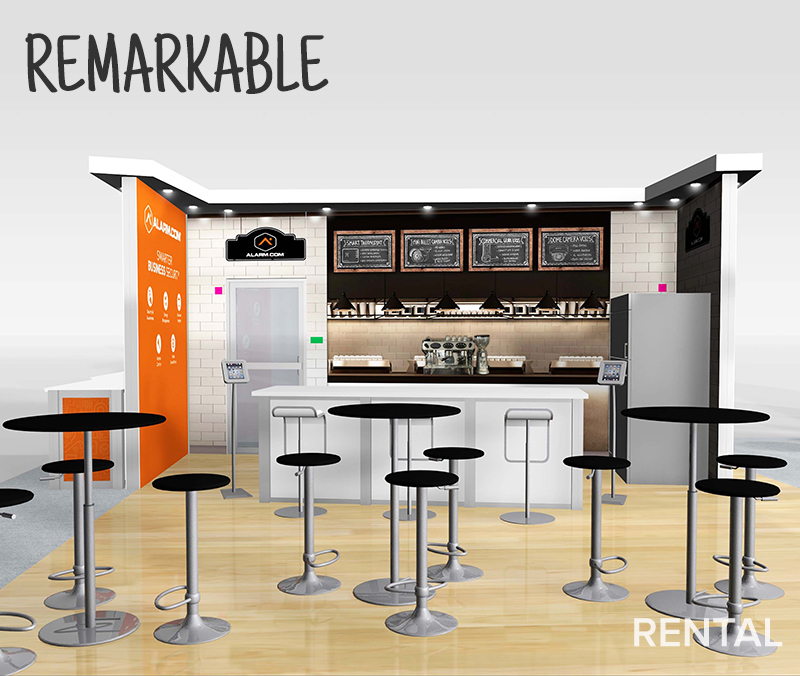 Remarkables: Customized rental designs are the exception since they depend on a large rental inventory, custom manufacturing, and design flexibility. They are generally indistinguishable from a purchase exhibit, since they are personalized to the exhibitor's marketing requirements. They can be more expensive, but even that depends on the rental supplier and the exhibitor's willingness to commit to multiple rentals.
Just because a supplier has a rental option, it doesn't guarantee their rental inventory supports "remarkable" designs. Ask questions. Request designs. See photos of past rental projects. Finally, don't fall in love too quickly. You deserve to date a few unremarkable candidates before committing to a long-term relationship.
–Mel White
mel@classicexhibits.com
http://www.linkedin.com/in/melmwhite
**********************************************
Classic Exhibits Inc. designs and manufacturers portable, modular, hybrid, custom, and rental exhibit solutions. Classic Exhibits products are represented by an extensive distributor network in North America and in select International markets. For more information, contact us at 866-652-2100 or www.classicexhibits.com.