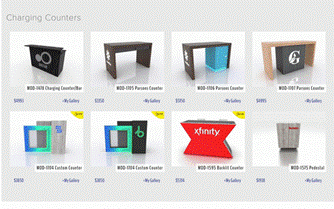 Portable trade show counters get a bad rap… and it's not unwarranted. They're basic, inexpensive, and easy-to-assemble. Which makes them perfect for portable displays but largely ignored for modular or even custom designs.
Let's reset those expectations. At Classic, our portable counters are inexpensive and easy-to-assemble, just like all the others on the market. However, they are also stylish, functional, and include three features rarely found on other portable counters.
1. Locking Door. Have you ever met an exhibitor who didn't want secure storage? Of the 46 portable counters in Exhibit Design Search, 32 have a locking door.
2. Secure Countertop. What's the point of storage if the countertop isn't attached to the base? Every Classic countertop — portable, modular, or custom – has a locking feature or attached countertop.
3. Shelves. Shelves are important, whether internal or external, yet they're often treated as a luxury. They're not
Finally, with a few exceptions, you can choose any laminate, as long as you select standard laminates from the major manufacturers. That's important! Below are examples of Symphony Portable Counters, some of our most popular portable counter designs.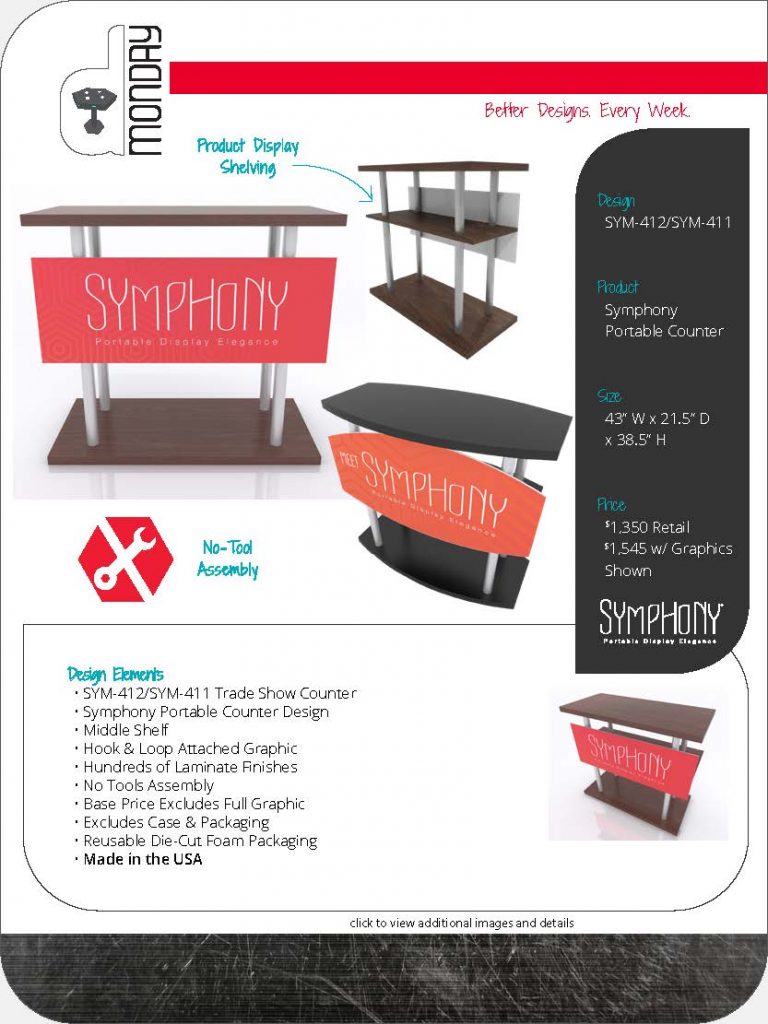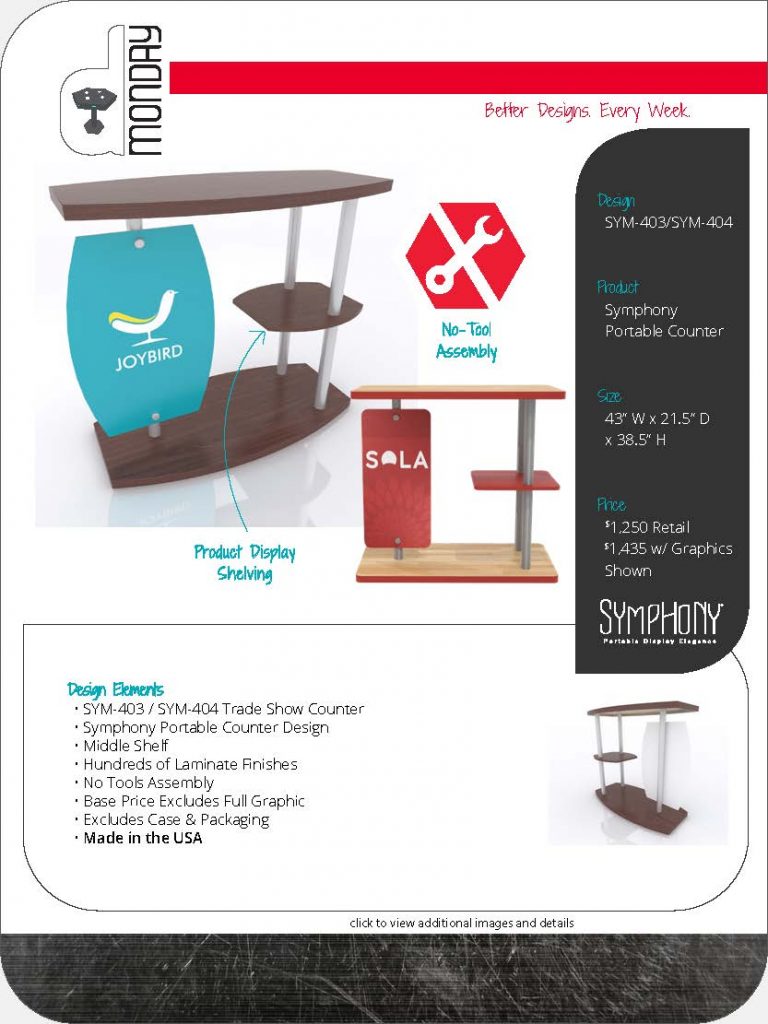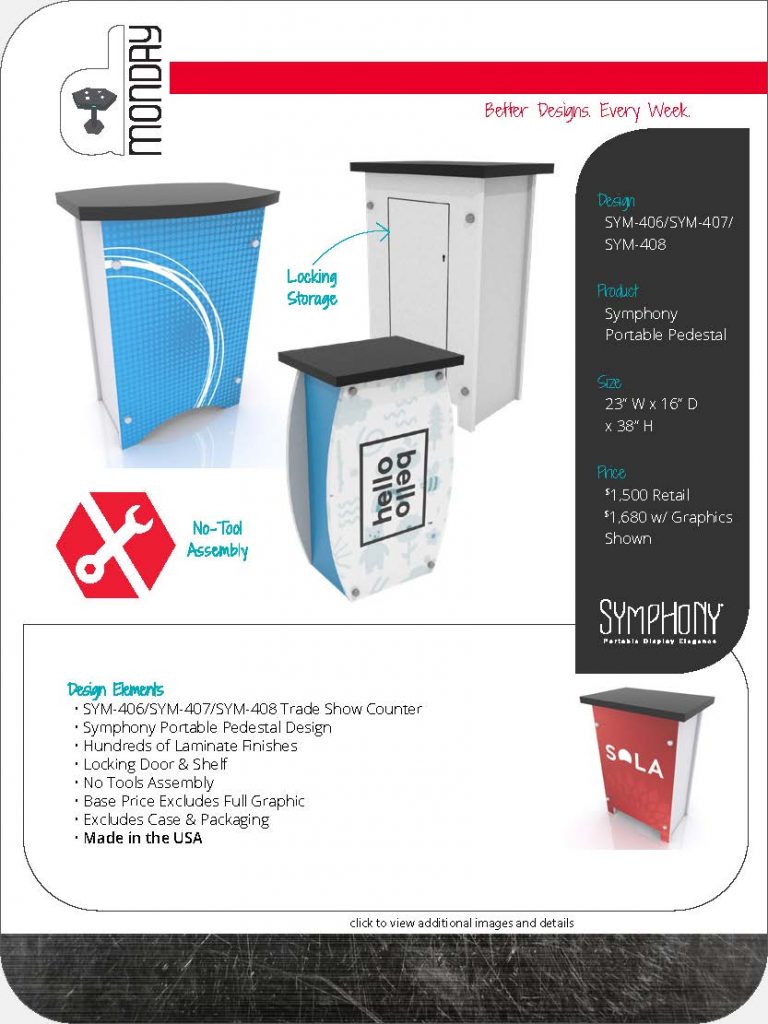 Classic Exhibits has been honored as an Exhibitor Magazine Find-It Top 40 Exhibit Producers and an Event Marketer Fab 50 Exhibit Builders multiple times. Along with numerous Portable Modular Awards.
With over 200 Distributor Partners throughout North America, there's a Classic representative close by to assist with any rental project. Contact us today whether you need an inline rental display, a double-deck island exhibit, or a contemporary kiosk rental. At Classic, we're not just different. We're better.
Tags: portable counters