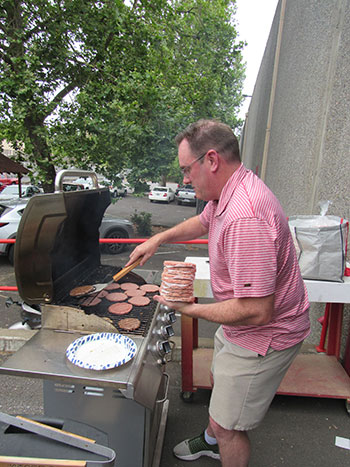 On Friday, August 19, the Classic Exhibits Family held our Annual Summer BBQ. The BBQ wouldn't be complete without great food, conversation, drawings, and the Harold Mintz-inspired Watermelon Seed Spittin' Contest.
To help wash away the "end of summer" blues, we remind ourselves that the waning days of August also brings the best fruit season of the year! Every weekend Farmers Markets all over the country are bursting with nature's bounty – the juiciest berries, the sweetest plums, and succulent peaches.
And then there's the mother of all summertime fruits… the WATERMELON! When was the last time you spit a watermelon seed? Heck, when was the last time you ate a watermelon with seeds?
In Portland, we know a guy who knows a guy whose second cousin hooked us up with Hermiston, Oregon watermelons, the world's best-tasting melons. And here's the best part… he let us snag a few for Classic's Annual Watermelon Seed Spittin' Contest!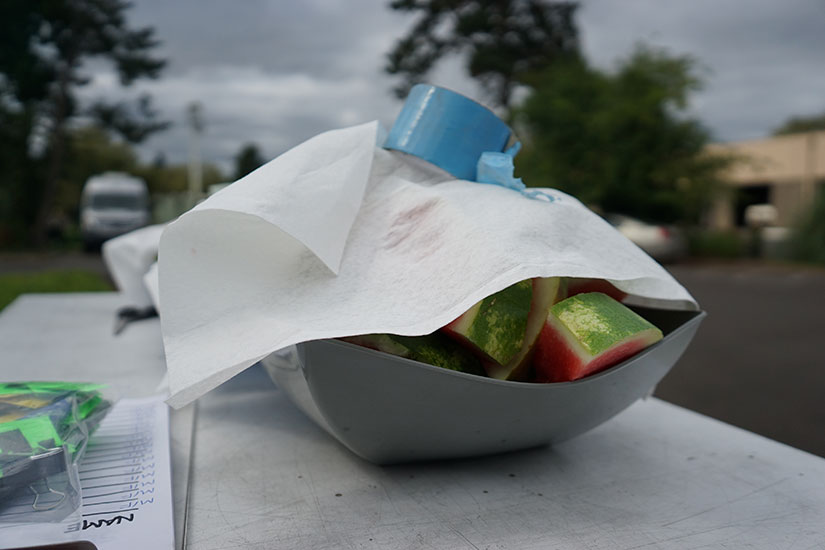 You might be asking yourself how does one spit an award-winning watermelon seed. Simple…
Select your favorite slice of red, ripe, juicy watermelon
Find the most aerodynamically shaped seed
Step up to the line
Place the seed on your tongue
Visualize the seed arcing gracefully
Wait for any slight breeze to give way to still air
Take a DEEP breath
Curl your tongue like a taco
And let 'er rip!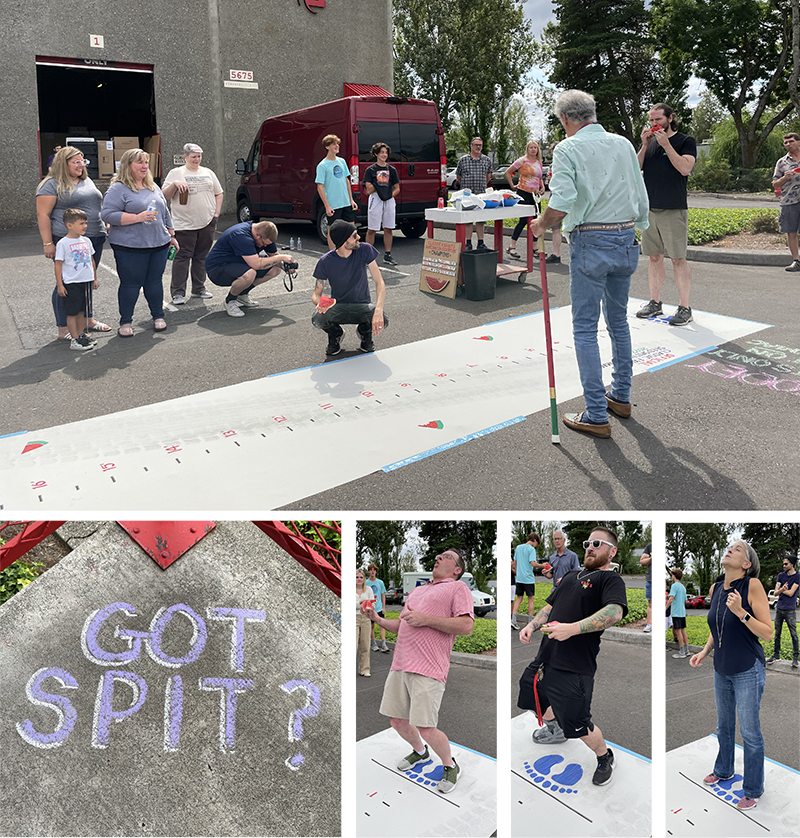 2022 WATERMELON SEED SPITTIN' MEDALISTS
Women's Gold — Stefania Toscano – 12'-3 ½"
Women's Silver — Jessica Loss – 12'-3"
Women's Bronze — Jennifer Carney – 12'-1 ½"
Men's Gold — James Zuber – 35'-3"
Men's Silver — Mel White – 29'-3"
Men's Bronze — Jeff Garrett – 27'-9"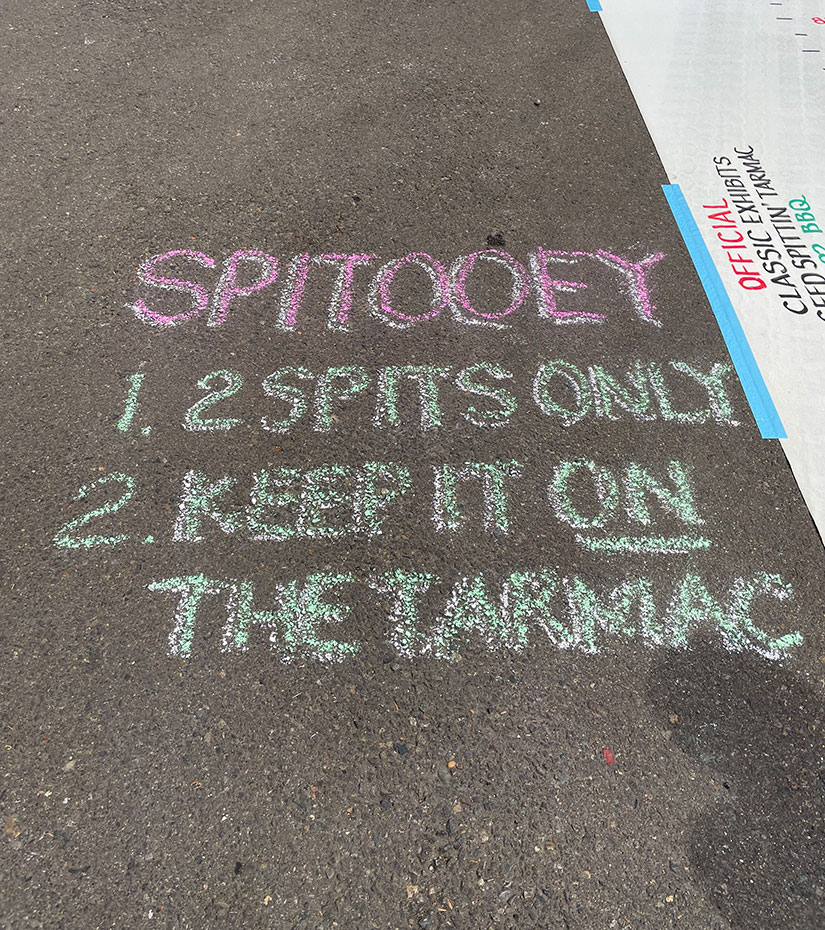 Tags: BBQ, Classic Exhibits, Harold Mintz, Spitting, Watermelon