Hold onto your dentures Grandma, we just made the Perfect 10 — More Perfect! The Perfect 10 and Perfect 20 feature the exclusive 100-Day Return Guarantee. If for any reason your client doesn't like the Perfect 10 within the first 100 days, they can return it for a refund, minus graphics and shipping.
Wait… There's MORE! ALL Perfect 10 Portable Hybrid Displays are ON SALE through November 27. Every. Single. One. There's never been a portable display like the P10. No tools. Distinctive shape. Options galore. See the literature below or in the Perfect 10 Gallery in Exhibit Design Search.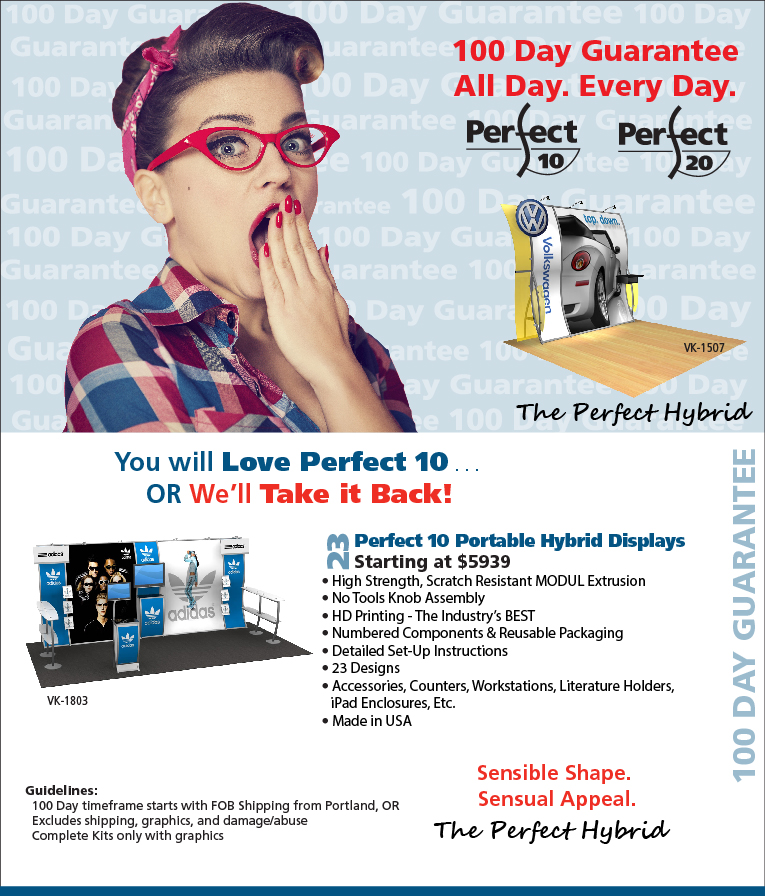 –Mel White
mel@classicexhibits.com
http://www.linkedin.com/in/melmwhite
https://twitter.com/melmwhite
**********************************************
Based in Portland, Oregon, Classic Exhibits Inc. designs and manufacturers portable, modular, and custom-hybrid exhibit solutions. Classic Exhibits products are represented by an extensive distributor network in North America and in select International markets. For more information, contact us at 866-652-2100 or www.classicexhibits.com.
[subscribe2]