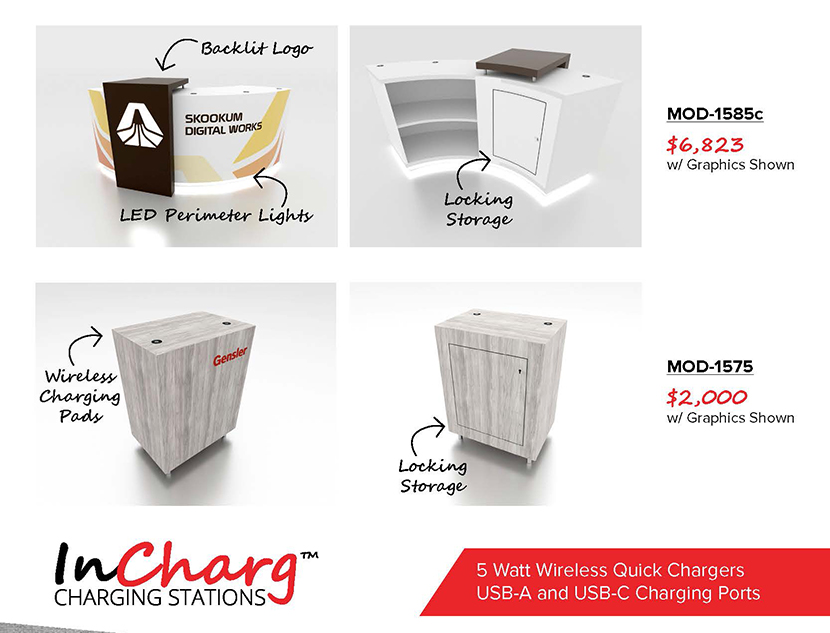 In 2016, we decided to design attractive charging solutions for trade shows and events. At the time, most charging solutions resembled sea monsters with tentacles or space aliens from a B movie. Not much has changed. Most are still ugly.
At Classic Exhibits, we never stopped introducing new designs, like the over 40 tables, counters, kiosks, and towers in our Charging Gallery in EDS. Not enough? Add wireless charging to the 200+ counters in our Counters and Pedestals Gallery for just $125 per pad.
Perhaps it's time to consider phone and tablet charging like intermittent wipers. How did we ever survive without them?