Custom Exhibit Designed by Exhibits Northwest
While there were many exciting projects in 2018, the custom Odyssey Foods Island for Exhibits Northwest, Inc. was one of our favorites. The "Wow!" factor is off the charts. The exhibit debuted at Seafood Expo North America 2018.
This modern 20 x 30 Island Cafe included retail food service with seating and food sampling. The 16 ft. compound curved tower, clad in reclaimed wood planks and recessed ivy trim with large halo lit dimensional logos, served as the visual anchor.
The booth was equipped with a large commercial freezer, custom chef station with a curved metal counter top, and pendant lighting suspended from wood frame laminated canopy. The exhibit had a custom fresh food display and raised platform decking with seating flanked by large backlit branding and literature displays.
The space was capped with a twenty ft. diameter tension fabric hanging sign for maximum visual presence. The project was built by Classic Exhibits.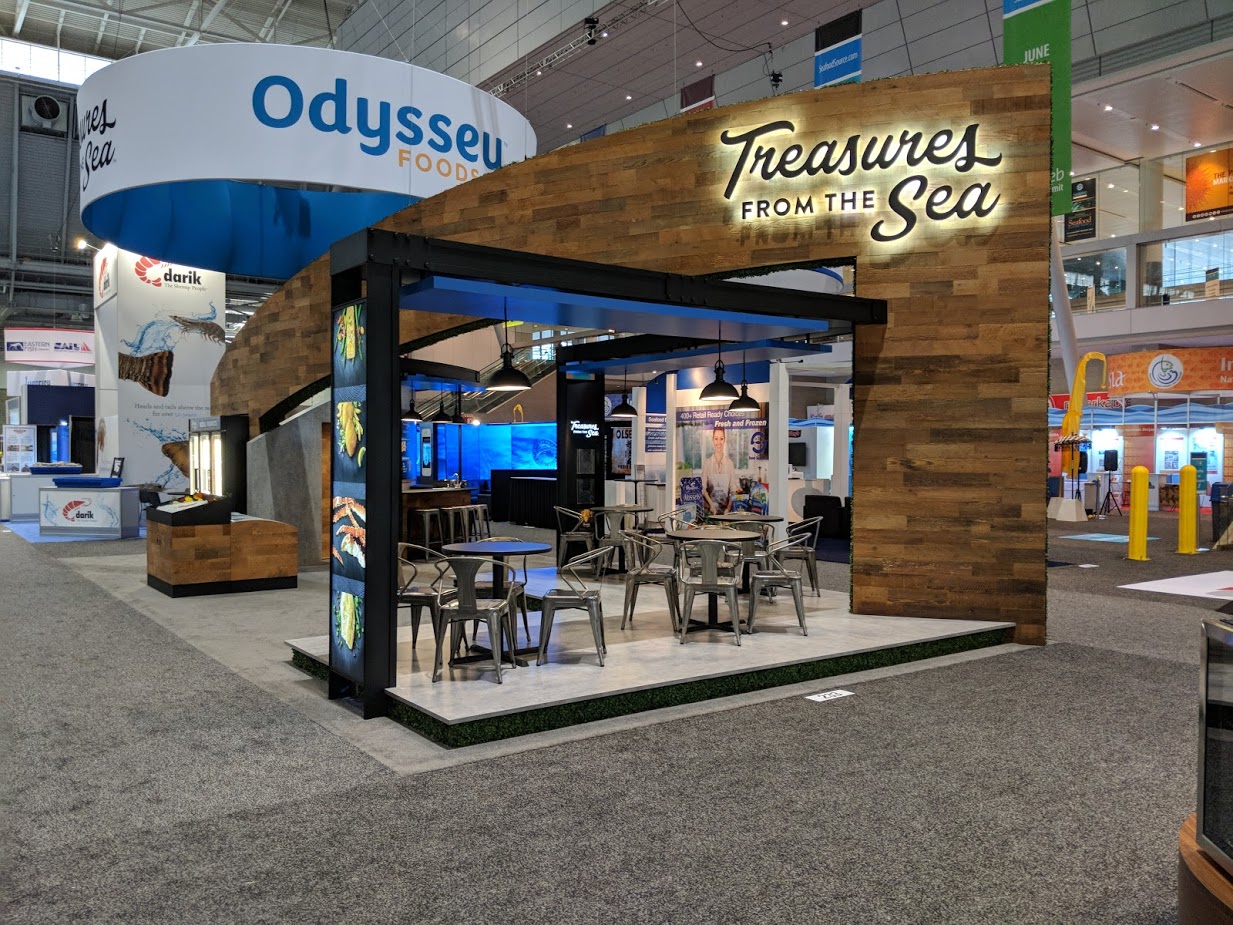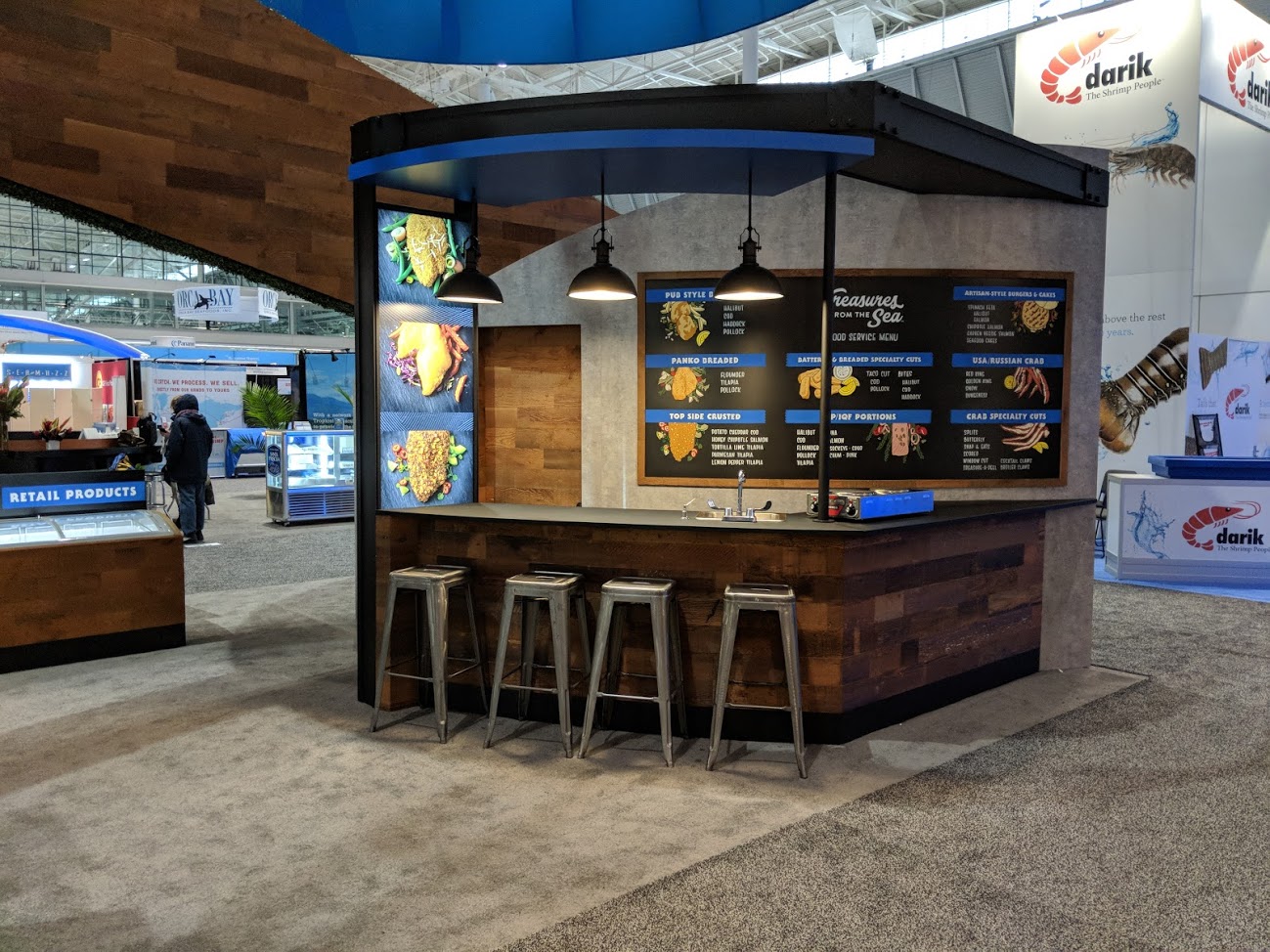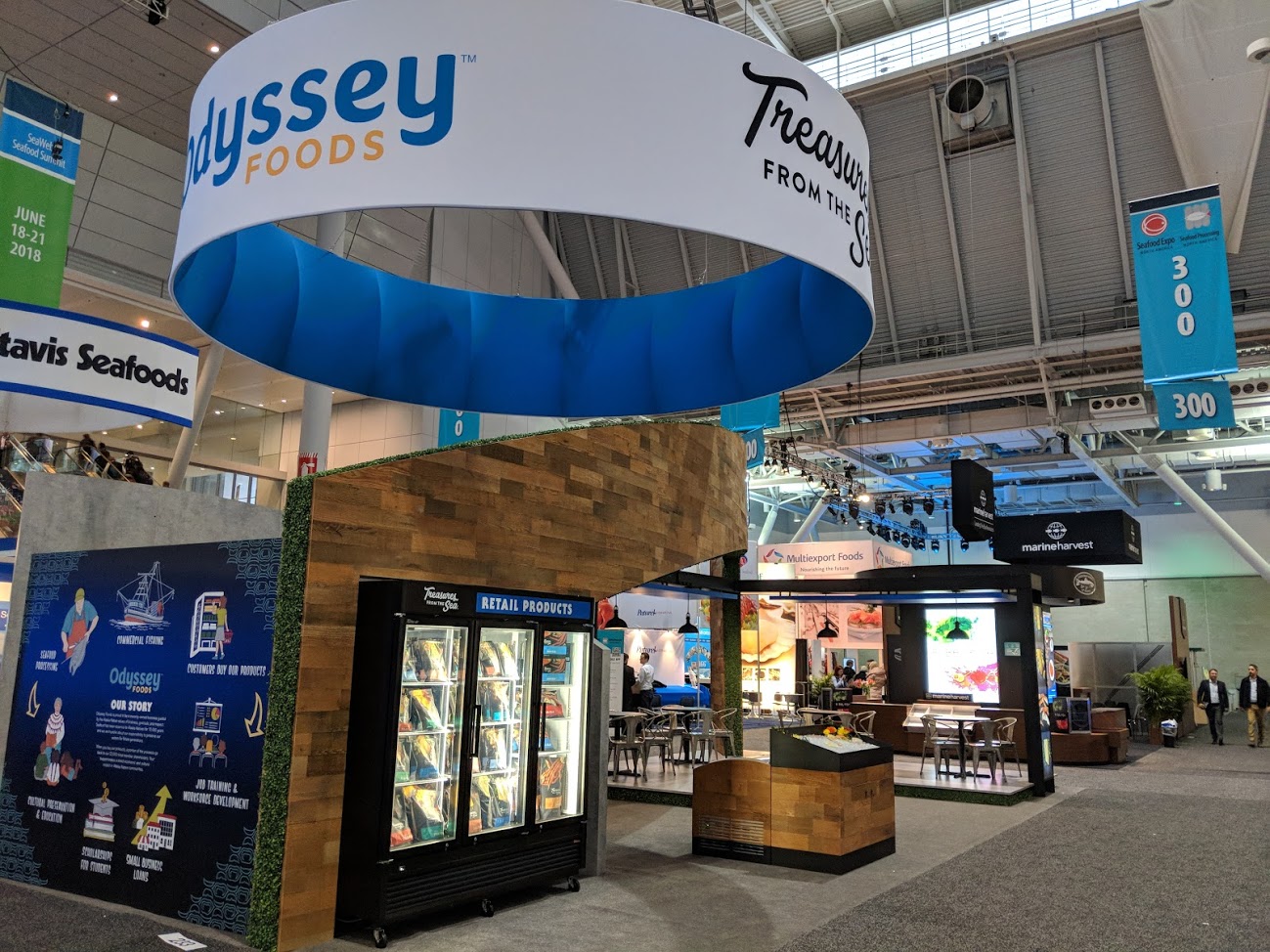 **********************************************
Classic Exhibits Inc. designs and manufacturers portable, modular, hybrid, custom, rental exhibit solutions. Classic Exhibits products are represented by an extensive distributor network in North America and in select International markets. For more information, contact us at 866-652-2100 or www.classicexhibits.com.