Love It or We'll Take It Back!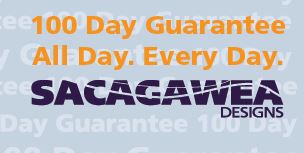 Effective immediately, Sacagawea, our most popular portable hybrid display, comes with a 100-Day Guarantee. Yes, that's our promise:  "You'll Love It — Or We'll Take It Back."  Fill it with gas, rev the engine, and drive it around the block a couple of times at your next trade show. There's never been a "Love It" return policy for a tradeshow display… until now.
Thousands of happy exhibitors have bought the Sacagawea — The World's Best Hybrid. Every Sacagawea comes with die-cut reusable packaging, numbered components, custom instructions, easy knob-assisted assembly, and amazing HD fabric graphics. Then there are the accessories:  monitor mounts, counters, standoff graphics, canopies, hostess shelves, literature holders, and tablet enclosures. See below for details.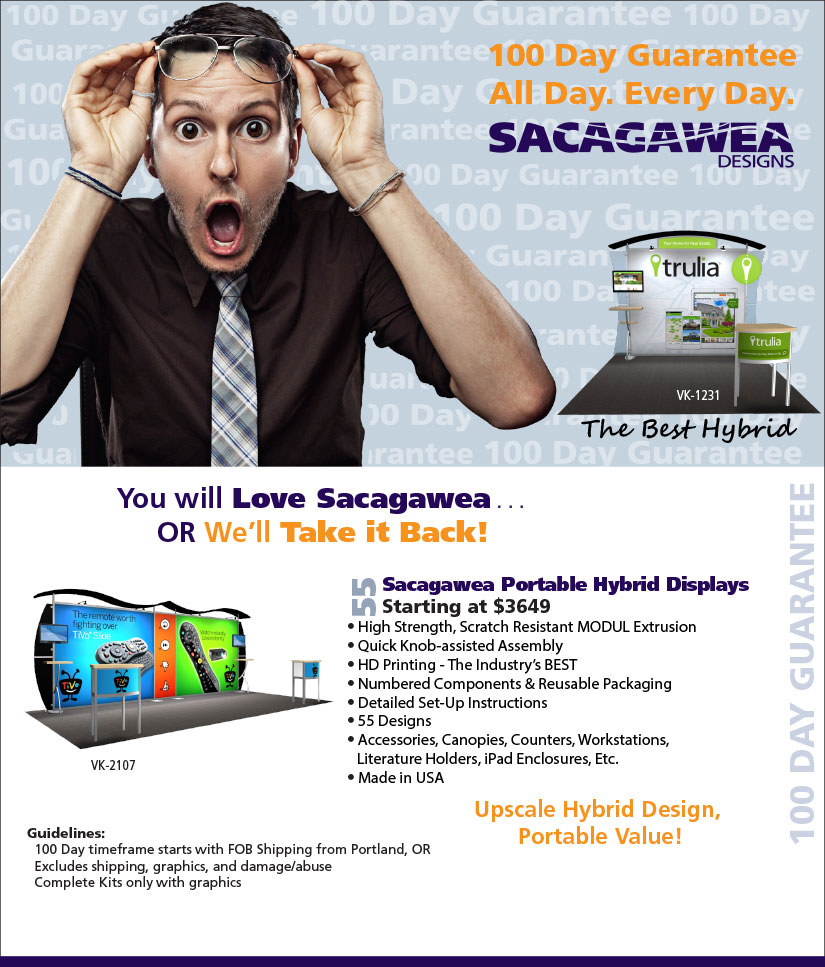 [subscribe2]