It's Been Over Two Years. What Did We Learn?
I'm curious what you/we learned over the past two years about our industry, your business, and our customers? Here are my thoughts. Please share your thoughts as well and "Leave a Reply."
First, it goes without saying that the last two years have been hard:  on people, our industry, as well as our customers. But it sure feels like we are all much stronger in so many ways. Here is what I've learned:
1. Supplier and partner relationships are more important than ever.
For Classic, this has never been truer. Whether it's sharing costs on large inventory buys or representing one another on distributor visits, partnering with our suppliers is a key component of our (and their) success. We rely on them for advice, for business, and for another set of eyes and ears in the marketplace.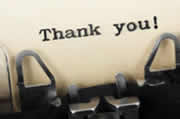 2. You would be wise to respect and thank those folks in your own organizations who helped you get through the recession. They, as well as you, worked very hard and are sure to be working even harder now.
Classic Exhibits is fortunate to have a dedicated, long-tenured staff both administratively and in production. Without their dedication, their creativity, and their patience, we would not have survived and succeeded during the recession!
3. At some point, convention centers in the United States will be engaged in hand-to-hand combat just to survive as state and local subsidies decline. Only then will there be pressure on the General Contractors to play fair with Exhibitors.
In our humble opinion, something has to change. We cannot continue down this path. Eventually, exhibitors will simply refuse to attend or participate in trade show marketing.
4. Those who took the past two years to innovate in design, manufacturing, marketing and sales are reaping the early benefits as sales continue to increase!
A "Talk to the Hand" mentality may have worked in 2008 when dealing with your customers (a philosophy that Classic has never ascribed to). Customers are not going to, nor should they, put up with that attitude! No one wants to wait while you wade through your "waiting period" or put up with your "do it our way" attitude.
We know many other companies that lived on their "brand" and their "presence" leading into 2008. But never did the light shine so brightly, and poorly quite frankly, on those companies than during the recession. We were all struggling and the last thing you wanted was any sort of non-sympathetic, non-customer centric attitude from your supplier only moments after reviewing your weekly cash projections.
6. There is no guarantee the recession is over!
Turning a blind eye to the possibility that we might slide backwards again would not just be foolish, but it would clearly indicate that you lived with your head in the sand, or somewhere else the past two years.
7. Cheap pop-ups and banner stands did not destroy the industry! Rather, they brought new customers that are or soon will be moving upstream into larger more dynamic exhibit needs as their sales and marketing budgets increase.
Remember we all had a "first" car. Mine was a 1970 Datsun B1200 (deluxe mind you). And you know what, it was what I could afford at the time. Then as I began to earn more money, I got nicer cars, etc. etc. etc. By the way, that was not my plane in the background.
8. Social Media is a "tool." And like any tool, you can use it wisely or misuse it and take your chances.
I don't need to mention the number of Group Discussions on LinkedIn that that have gone a bit sideways, leaving some folks wishing they had not said quite as much as they did. And then there's the one person who always has to have the last word.
9. Anyone who tells their customer that you MUST follow their procedures and process or we can't take your order should be shown the door. Flexibility is key! And trying to operate without it will kill your business in the end.
Take a look back at my blog a few weeks ago regarding trying to order a sample that a vendor had on their shelf and being told that it would take five days due to their process and procedures as a "BIG" company. You get the picture.
10. Design, Features, Message and Price. They are all the same components that every customer needs and considers. Its the order in which they need them that sets one customer apart from the other.
11. We are not all crazy! We all just need a vacation. So take one. You deserve it for staying in business over the past couple years. Kudos!
Those are just a few of many of our observations. How about you? Please share your thoughts and or comments. What did you learn?
I hope you had a great weekend and even better week ahead
Be Well!
–Kevin Carty
http://twitter.com/kevin_carty
http://www.linkedin.com/pub/kevin-carty/3/800/32a