Spin. Twist. Bend. Swivel. Exercise? That's so January 1.
Why buy the P90X or join a gym when the MOD-1365 Telescoping iPad Stand does it all. Turn a knob and spin. Make an adjustment and tilt to your heart's content. Even do those squats with the adjustable telescoping feature. As a bonus (yes, there's more!), you can take it with you. The MOD-1365 comes with a travel case with wheels. Best of all . . . It's on sale at $349. Call today. Seriously. Call today.
$349 iPad Telescoping Stand with Rolling Travel Case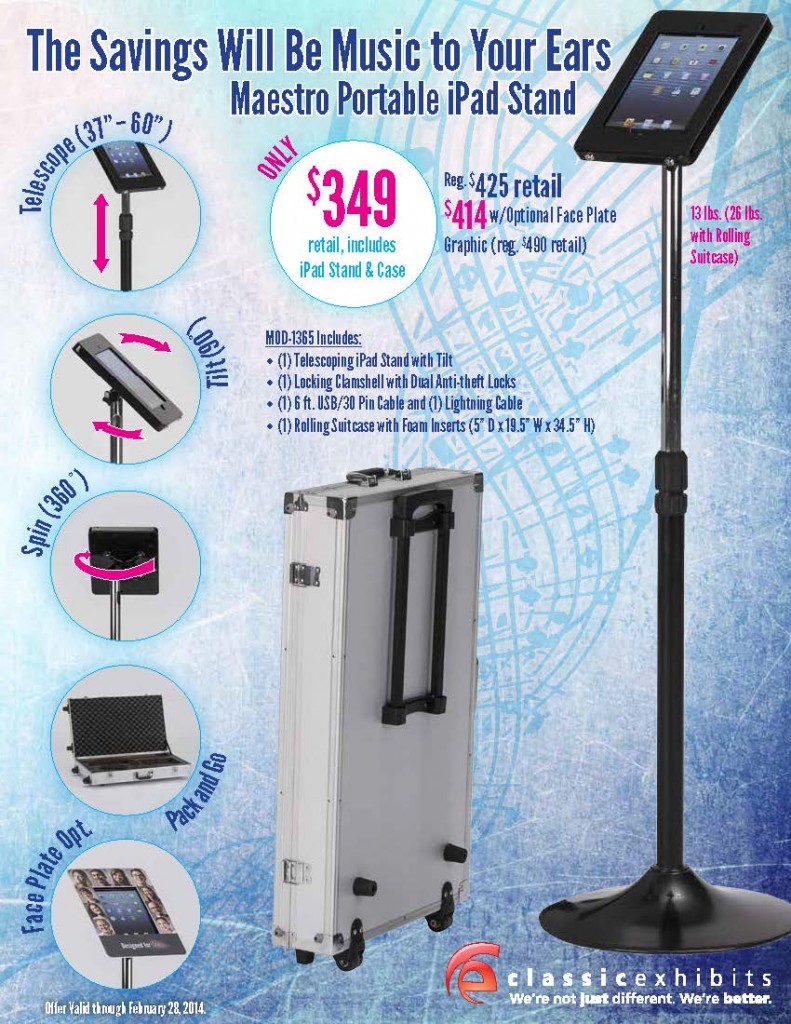 –Mel White
http://www.linkedin.com/in/melmwhite
mel@classicexhibits.com
**********************************************
Based in Portland, Oregon, Classic Exhibits Inc. designs and manufacturers portable, modular, and custom-hybrid exhibit solutions. Classic Exhibits products are represented by an extensive distributor network in North America and in select International markets. For more information, contact us at 866-652-2100 or www.classicexhibits.com.
[subscribe2]
Tags: Classic Exhibits, iPad kiosk, iPad Stand, Trade show, tradeshow