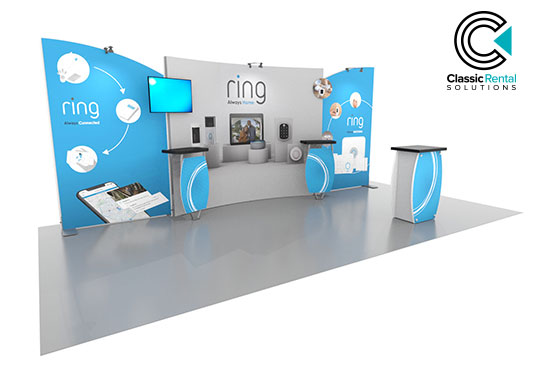 It's time to knock the rust off your trade show program. Start by exploring these 72 Contemporary Rental Exhibits.
The Value of Face-to-Face Marketing
For many companies, trade shows the perfect place to meet with existing customers, attract new ones, and learn about industry trends. Those companies understand the value of face-to-face meetings and are eager to head to the next show.
However… it's been two years for many exhibitors. An eternity in marketing. Branding and messaging have changed, along with new products, updated strategies, and graphics. For many exhibitors, unpacking the booth may reveal dated designs but buying a new booth may not be an option.
Consider Renting Your Exhibit
You may be shocked to discover that 40-50% of all exhibit "purchases" are actually rentals. Contemporary rental designs are attractive, affordable, and flexible. Rentals have gone upscale, and the prices are competitive. In short, most exhibitors can get more for their money with a rental island or inline display.
Curious? Explore Below!
Scroll through the rental designs below organized into (6) groups, ranging from Under $8K to Under $40K. Don't see something you like, then head to the Rental Inline, Island, and Accessories galleries with hundreds of designs.
Inlines (10, 20, and 30 ft. displays)
Islands (20 x 20 to 40 x 50)
Accessories, including counters, workstations, charging tables, and LED lightboxes.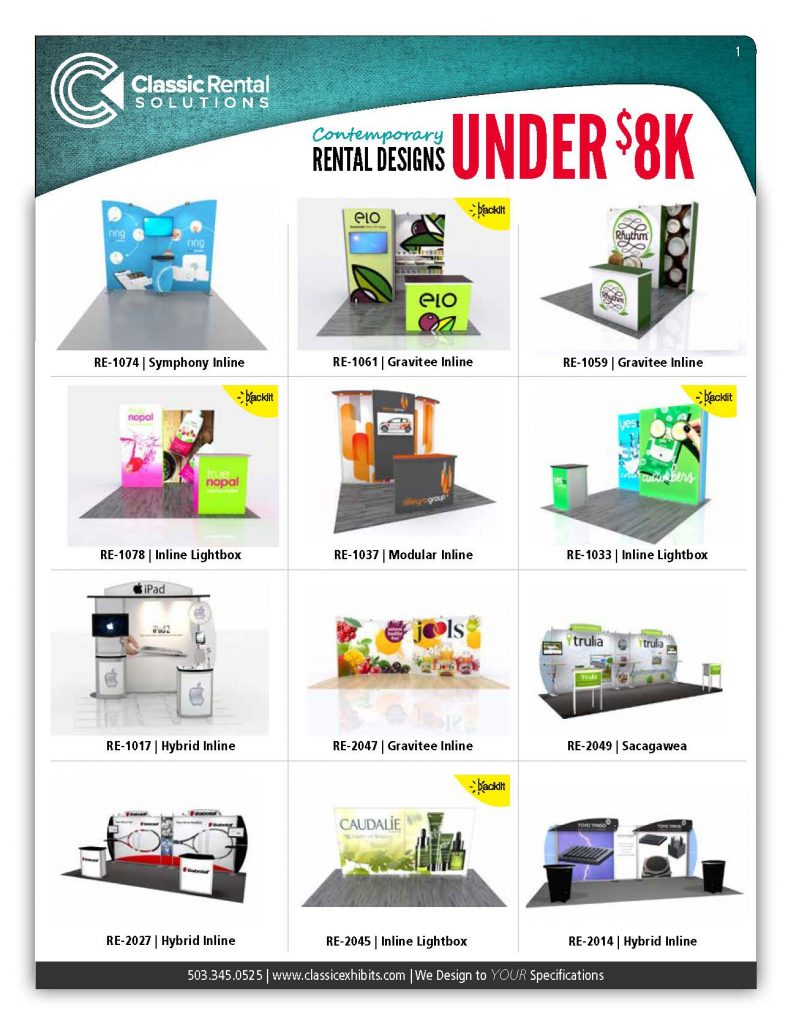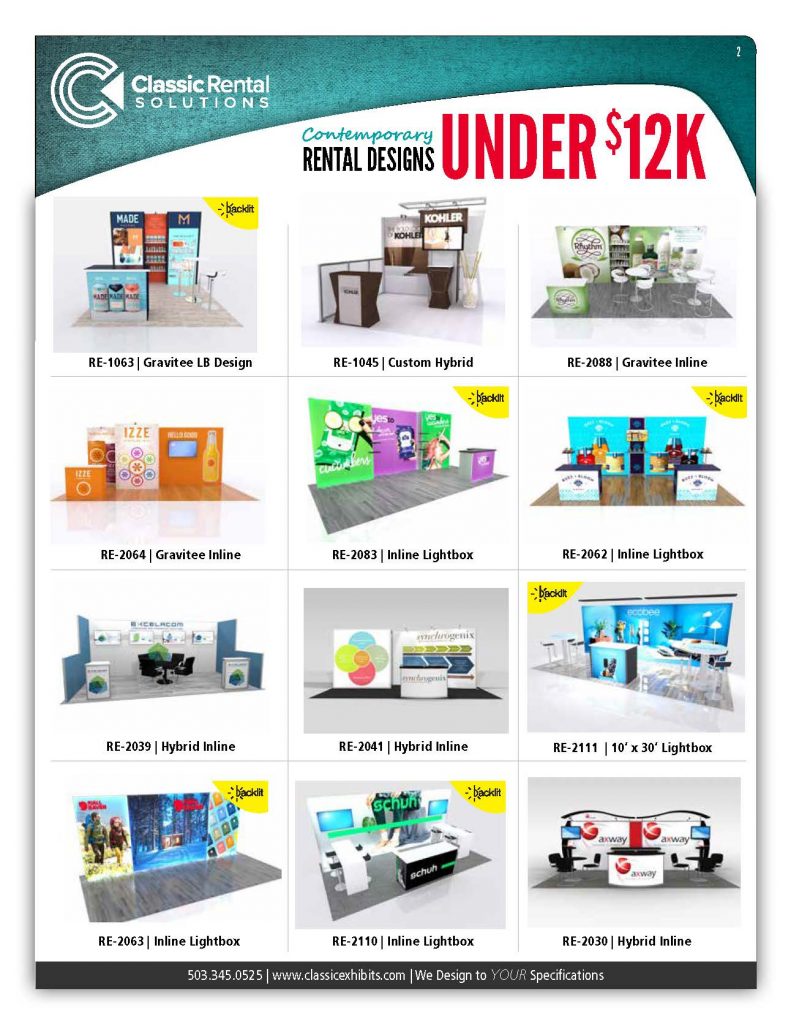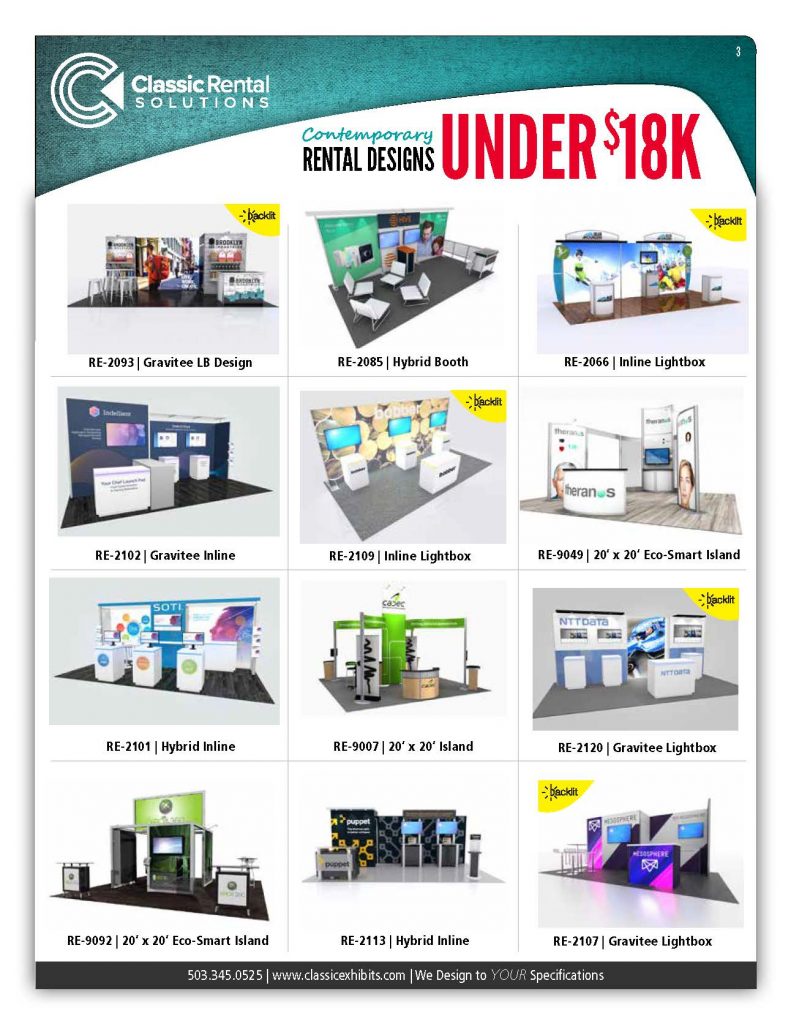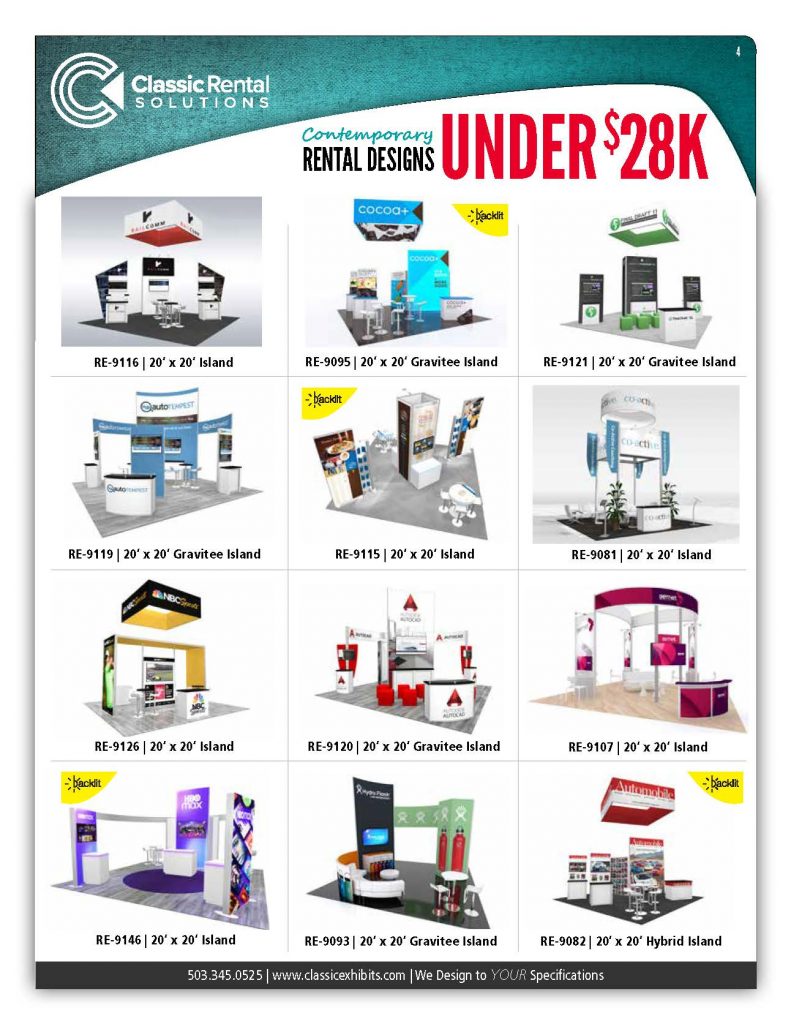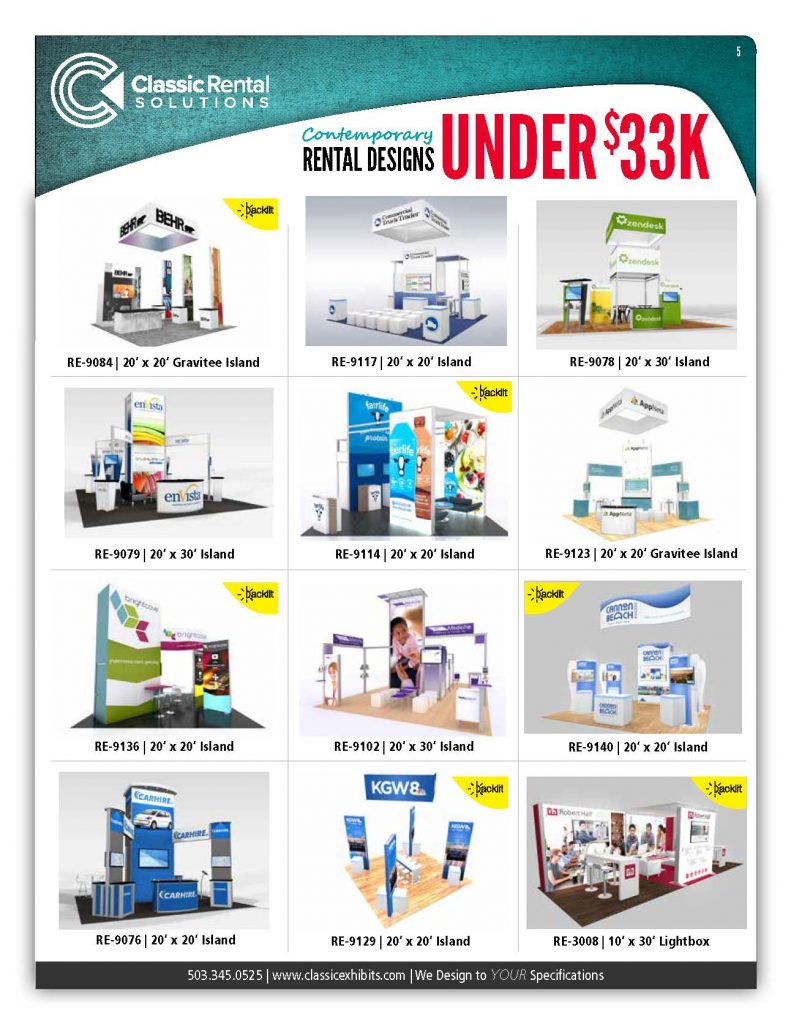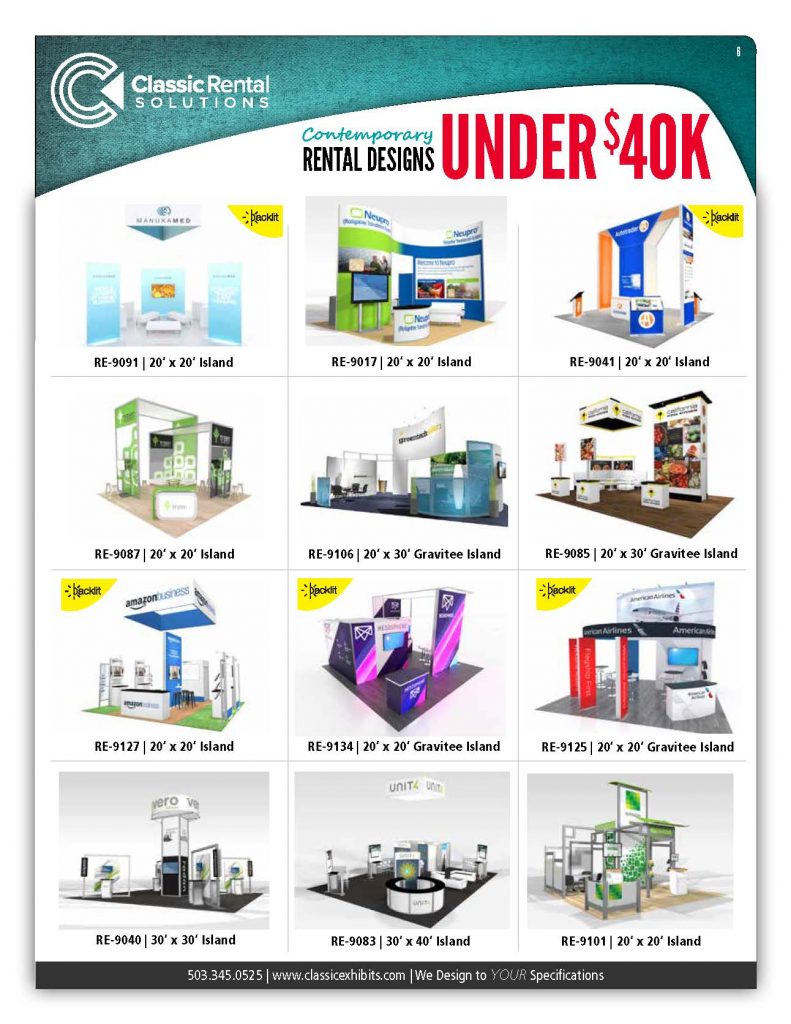 Your Partner for All Things Trade Show
Classic Exhibits has been designing and building solutions since 1993. We've been honored as an Exhibitor Magazine Find-It Top 40 Exhibit Producers and an Event Marketer Fab 50 Exhibit Builders multiple times. Along with numerous Portable Modular Awards.
With over 200 Distributor Partners throughout North America, there's a Classic representative closer by. Contact us today whether you need a durable hand sanitizer stand built to last, a rental display guaranteed to attract trade show attendees, or a custom 30 x 40 exhibit with all the bells and whistles. We're not just different. We're better.