The belly is full, Christmas lights are on the house, and the tree is in the stand. Sound familiar? It's the post-Thanksgiving weekend. It's just what you do.
Next week, I am off to Marco Island, FL for the Annual EDPA ACCESS meeting. Something I look forward to every year as a proud sponsor and member of the Board of Directors.
Since I will not be seeing some of you there, I thought I would use this week's blog as an opportunity to practice my elevator pitches to the usual (and unusual) questions that I'm often asked.
1. I haven't heard of Classic Exhibits. What do you do?
Sigh . . . I don't get this question as often anymore, but I tell folks that Classic Exhibits is a manufacturer of the highest-quality, best-designed custom hybrid, custom modular, and system exhibits on the market. We lead by design and close with customer service and quality. We are a non-direct selling manufacturer that focuses on helping our distributors build their brands in their markets with our products.
2. How's business?
2013 has been an odd year. Some real highs and some real lows to be honest. Thankfully many more highs. We celebrated two of our largest months in the company's history and are looking to finish the year between 10-15% up over last year. I am currently working on my annual State of Company letter. Stay tuned for more in a few weeks.
3. Are you selling many iPad stands?
Many is not quite the term I would use. We sell "tons" of them actually. Overall, our iPad sales have truly been off the charts. I give a lot of credit to our Design and Marketing Departments. They have continued to innovate. It seems like about every two weeks or so they come up with something new or some great little tweak that makes the product line even better than before.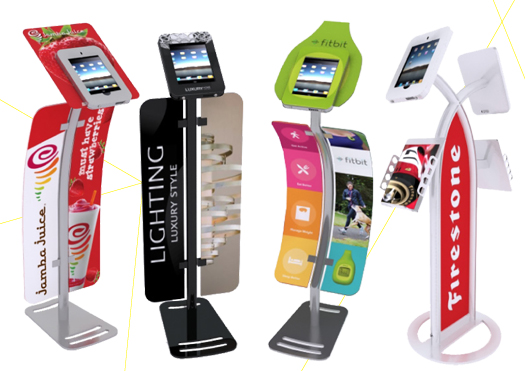 4. What's the relationship between Classic Exhibits and Eco-Systems Sustainable Exhibits?
We are great partners first and foremost. Friends second. Classic Exhibits serves as the contract manufacturer for the Eco-Systems product line.
5. Any predictions for 2014?
We have high hopes for 2014. All indications are pointing to Classic and its distributors having a banner year in 2014. Again, more to come in my State of the Company Letter in the coming weeks.

6. How are the twins?
Thanks for asking. They are amazing and continue to be a blessing to my wife and me. As a matter of fact, they just turned 7 this past Sunday, December 1st. They are very proud 1st graders, and we are very proud parents for sure. 🙂
7. Is there any truth to the rumors that Reid Sherwood was selected as an alternate for the Jamaican Bobsled team in the upcoming Sochi Olympics?
SHHH! Nobody is supposed to know that. But let's just say that Mr. Sherwood is sneaky fast.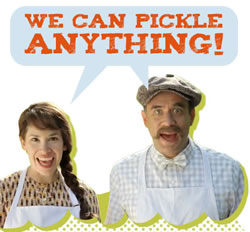 8. Hey, you're from Oregon right? How accurate is that show Portlandia? I mean really, be honest, it's not that weird right?
Our former Mayor participated in the Naked Bike Ride . . . need I say more?
9. What is selling right now?
More and more Islands. Sure we sell a lot of 10 x 10's, 10x 20's, and counters, kiosks, table tops, etc., but we are seeing a huge uptick in the smaller island builds — 20′ x 20's to 30′ x 40's and everything in between. Clients seem to be building for more and more "smaller islands" in lieu of their traditional large island builds for one or two big shows a year. Instead they are using smaller islands and attending more regional events.
10. Any design trends that jump of the page these days?
Maybe not a "design" trend so much as an overall "look" trend. We are seeing more backlighting of large dye-sub fabric. Nearly every day we receive requests for backlit fabric using our SuperNova LED technology.
11. How was your Thanksgiving Holiday?
Probably my best ever. Not only did I get four great days with my family and extended family, but my favorite band was in Portland Friday night — Pearl Jam. And as luck would have it, the Tour Manager put me on the band's special guest list for the show. I watched the entire show standing 8 feet from the lead guitarist. Amazing view!
12.  How is Classic handling the whole healthcare dilemma?
This hotel only has like 8 floors dude.
13. Does Classic Exhibits have a rental program?
Yes, and one that we are very proud of, managed by Jim Shelman. Classic Rentals is probably one of the most custom-built and well-designed Systems Rentals programs you will find. We have inventory located in Portland, Chicago, and Vegas. Everything from the most basic counter units to 20 x 30 double deck structures. And we are continually adding new inventory. Most of which is driven by design and client needs.
14. Duck or Beaver?
Duck for sure for me. Nothing against the Beavers. Just always preferred the Ducks within the state rivalry. I appreciate both programs however and all they have done over the years to bring the spotlight of collegiate sports to the state of Oregon.
Speaking of sports . . . did ya see the finish of that Iron Bowl this weekend? Amazing! Nothing better in life than seeing Nick Satan's…um…Saban lose in historic fashion. Just saying.
15.  Last but not least — Bigfoot, Sasquatch, or Yeti? Which is it?
Call Mel at ext. 219.
Be well and have a wonderful week ahead. I truly hope you had a great Thanksgiving Weekend with your family and friends.
–Kevin
http://twitter.com/kevin_carty
http://www.linkedin.com/pub/kevin-carty/3/800/32a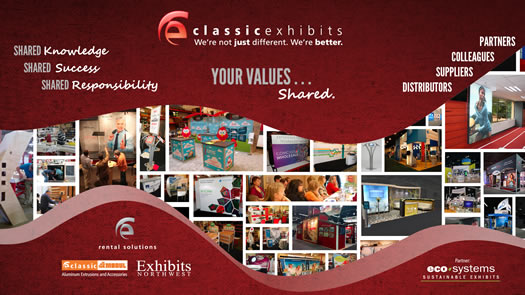 [subscribe2]
Tags: Classic Exhibits, Eco-Systems Sustainable, EDPA Access, iPad Stands