Tim Patterson, aka The Tradeshow Guy, has released an excellent video series which highlights chapters in his new book — 14 Proven Steps to Take Your Tradeshow Marketing to the Next Level. The digital version is available free or you can purchase it at Amazon for $19.95.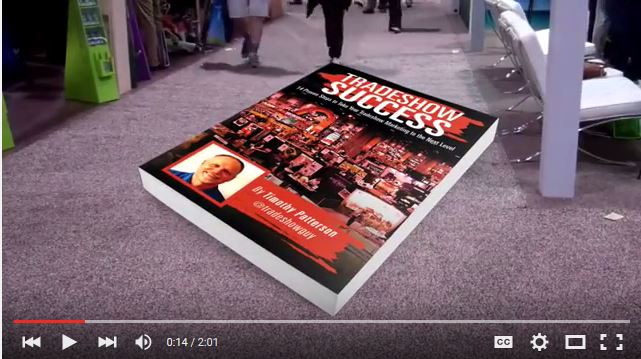 I'm sharing for two reasons. First, it's terrific marketing — book, video, website … all combined with a comprehensive social media plan. It's impressive! Second, the content is informative, entertaining, and practical. It's the book I wish someone had handed me when I got into this business.
We plan to offer a modified version of his book next year on orders over a certain dollar amount. It will be the printed version, not a download, and placed in the outgoing case or crate. Details to follow. We believe the book, along with your professional guidance, will give your clients a "leg-up" in their trade show marketing. Of course they have to read it. As they say, you can lead a horse to water….
Let us know if you have any questions.
–Mel White
mel@classicexhibits.com
http://www.linkedin.com/in/melmwhite
https://twitter.com/melmwhite
**********************************************
Based in Portland, Oregon, Classic Exhibits Inc. designs and manufacturers portable, modular, and custom-hybrid exhibit solutions. Classic Exhibits products are represented by an extensive distributor network in North America and in select International markets. For more information, contact us at 866-652-2100 or www.classicexhibits.com.
Tags: Mel White, Tim Patterson, tradeshow marketing, tradeshows