We shouldn't take it personally… but we do. When a distributor says, "Oh, I didn't know you design and build custom exhibits," our feelings are hurt. Just a little. We understand how you might be confused. Exhibit Design Search has a smattering of Custom Exhibits, which are mixed-in with the other hybrids and modular displays, but we don't feature them. Until now.
We created the Custom Exhibit Gallery on the Classic website, not in EDS. It's very similar to our Retail Gallery and Graphic Inspiration Galleries. All are meant to show our full design and production capabilities.
Who orders custom exhibits? You might be surprised. Custom Houses for one. Pretty often, actually. Portable Modular Distributors. Their clients need custom exhibits too. Even an occasional Online Only Distributor. They get calls and turn to us for a solution — or two or three.
So, now you know. Classic Exhibits builds custom displays (and pretty darn well we might add). Click the link or image blow to see examples.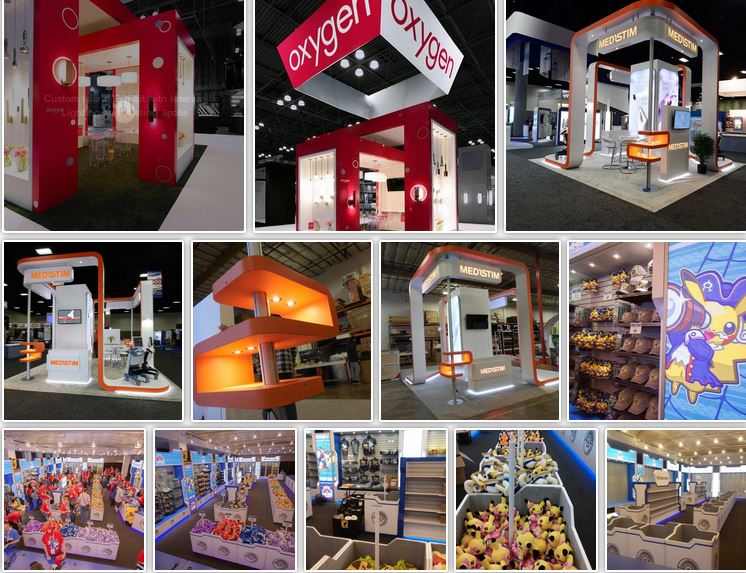 –Mel White
mel@classicexhibits.com
http://www.linkedin.com/in/melmwhite
https://twitter.com/melmwhite
**********************************************
Based in Portland, Oregon, Classic Exhibits Inc. designs and manufacturers portable, modular, and custom-hybrid exhibit solutions. Classic Exhibits products are represented by an extensive distributor network in North America and in select International markets. For more information, contact us at 866-652-2100 or www.classicexhibits.com.
[subscribe2]
Tags: Classic Exhibits, custom exhibits, Graphic Inspiration Displays, retail displays