Lesson #126:  – Attractions Smactions

Do you recall when you couldn't visit Rome, Paris, New York, New Orleans, Venice, and Medieval England all in one day? If so, then you've attended EXHIBITOR for more years than you probably want to admit. EXHIBITOR is celebrating its 25th year.
While there aren't many certainties in life, one thing is certain. Vegas reinvents itself more often than Madonna.
As a Vegas local, I'm constantly asked about what to do here, so here's the inside scoop of what's new!
What to Do
2012 marked a return to Vegas' roots with the opening of some exciting new venues. If you're staying at Mandalay Bay or the Luxor, grab a cab or limo to share and head Downtown (yes, DT).
The Mob Museum (http://themobmuseum.org) is housed in the historic former federal building in Downtown Las Vegas. The Museum features some of the most iconic artifacts in mob history including the wall from the St. Valentine's Day Massacre in Chicago. And to 'cap off' the night, the Mob Bar (http://mobbarlv.com) is located a short walk away. With a 1920's speakeasy feel and classic cocktails, it's "an offer you can't refuse."
Next up is the Neon Museum (http://www.neonmuseum.org), also located in downtown. The Neon Boneyard is home to over 150 donated and rescued signs from the 1930's to present day. The unrestored collection represents signs from business, motels, and iconic casino resorts located originally throughout the Las Vegas Valley. How many of these memorable signs will you recall?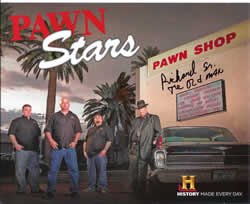 Whenever I'm driving home past the Gold and Silver Pawn Shop, it never ceases to amaze me how long the line is to get into that place! And with the popularity of Pawn Stars growing, the line will continue to be a constant fixture. But leave it to someone in Vegas to work a deal with a pawnshop. The Pawn Stars Insider Tour offers you VIP access to the Pawn Stars universe (http://www.alllasvegastours.com/body.asp?tour=5293PAWN&page=TourDetails). Not only do you get to 'skip' the line, but the experience also includes other shops from the hit show:  The Toy Shack, Rick's Restorations (Home of American Restorations), and ATM – the aquarium store from TV's "Tanked." The tour picks up and drops off from Bally's daily, except Sunday. After a 4-hour tour your thirst may be overwhelming! You will want to head across the street to The Cosmopolitan.
The Cosmopolitan is probably my favorite newer resort on the Strip. There are a couple of reasons for this. First, there are floor to ceiling windows that allow sunlight (yes, you read correctly) onto the casino floor. You are actually able to tell the difference between day and night! The second reason I love the 'Cosmo' is the Chandelier bar (http://www.cosmopolitanlasvegas.com/experience/lounges-and-bars/chandelier.aspx). This multi-story bar is surrounded by luminous beaded curtains of light, which give you the feeling that you are sitting in the middle of a chandelier. As exhibit producers, I challenge you not to try to figure out how they do it or how they clean it. Just enjoy the magic!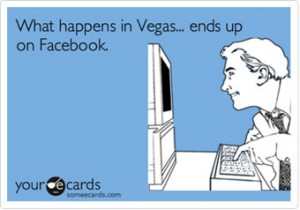 Back in the good old days, EXHIBITOR was held around Valentine's Day. Which might have been just a little problematic to be away from your spouse or significant other on one of Hallmark's most important holidays. Now, there's a good chance that EXHIBITOR will fall on or near St. Patty's Day. A wise move as it is a holiday that can definitely be enjoyed in Vegas sans spouse. This year, St. Patty's Day is the day before EXHIBITOR 2013 opens. So for those who may be in town, I included some great Irish places to pay homage to the "Mother Country."
McMullan's Irish Pub (http://www.mcmullansirishpub.com) is just off the strip, but well worth the cab ride. This is where lively locals go to kick back some pints, while enjoying great local Irish bands and food. Inspired by a group of nine famous men who fought for Irish independence in 1848, Nine Fine Irishman at the New York, New York (http://www.ninefineirishmen.com) gives a the Vegas strip version of the Irish pub. The Victorian-style bar, along with delicious Irish food, combines to create an authentic Irish atmosphere. Ri Ra (http://www.rira.com/las-vegas/) is located in Mandalay Place but has to be included! Ri Ra, consistently voted one of the top three Irish bars in Vegas, caters to both the locals and visitors with their Guinness Shop.
If you've attended EXHIBITOR for a few years, it's easy to forget about the attractions close by — but you shouldn't. Mandalay Bay, Luxor, and Tropicana have some great attractions. I know you're there for work, but all work and no play makes . . . . Well I think you get the picture by now.
Feel free to add your ideas or favorites to either list! And if you're thinking that I've intentionally left out Vegas shows, think again! Part 3 will include some of my Vegas show recommendations and ways to get tickets without breaking the bank. And no, it doesn't involve a meeting with the Mafia Don.
Feel free to add your ideas or favorites to either list!

In the meantime, registration for EXHIBITOR 2013 is now OPEN! Click HERE for FREE Access to the show hall courtesy of Classic Exhibits. Enter Promo Code 4044 for the FREE Pass (waiving the credit card fee).
Jen LaBruzza, Western Regional Manager
Classic Exhibits/ClassicMODUL
jen@classicexhibits.com
*********************************
Based in Portland, Oregon, Classic Exhibits Inc. designs and manufacturers portable, modular, and custom-hybrid exhibit solutions and engineered aluminum extrusions (ClassicMODUL). Classic Exhibits products are represented by an extensive distributor network in North America and in select International markets. For more information, contact us at 866-652-2100.
[subscribe2]
Tags: Attractions, Classic Exhibits, Exhibitor 2013, Irish Pubs Las Vegas, Las Vegas, Things to Do