Contact Information
Classic Exhibits Inc.
5675 SE International Way
Portland, OR 97222
(503) 652-2100
(866) 652-2100 toll free
(503) 652-7084 fax
Connect with Us
It's Really Pretty Simple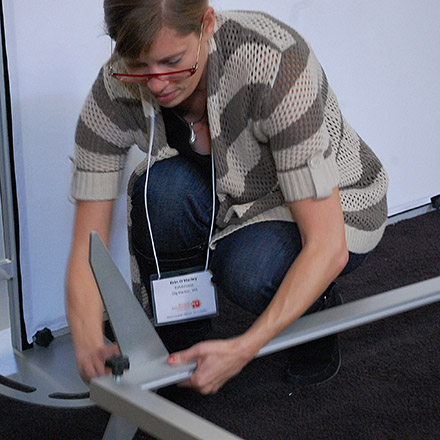 Classic Exhibits Inc. operates on four core principles: Shared Innovation + Shared Knowledge + Shared Responsibility = Shared Success. We succeed when you succeed. And when we share information about our products, our services, and our capabilities, you have a much better chance of being successful with Classic Exhibits.
We don't ask you to sign a contract. But we do ask you to make a commitment. Represent Classic products to your customers to the best of your ability and respect our project management, design, and customer service team. We will show you the same respect and commitment.
Classic Divisions
Classic Exhibits Inc. consists of three divisions and one partnership. We work together, but each functions separately. Please note that orders must be placed separately with each entity. Classic will coordinate the orders internally if they are for one project.
See an Introduction to Classic Exhibits Inc. for a quick introduction to Classic Exhibits, the website, order and design procedures, and product lines. Finally, we strongly encourage you to add a branded version of Exhibit Design Search to your website. Contact Mel White, VP of Marketing and Business Development, or the Regional Managers for details.
Please let us know if you have any questions. Good luck and welcome to the Classic Exhibits Family.