Summer Sales Tips Visionary Designs Audio
With over 250 Visionary Designs in Exhibit Design Search, it's easy to overlook a few of them. But not today! Today we're going to highlight eight remarkable exhibits. Hi, this is Mel from Classic Exhibits with another Summer Sales Tip.
In some ways, we don't always give Visionary Designs enough visibility even though it showcases some of Classic Exhibits most amazing designs. Let's talk about a few of them.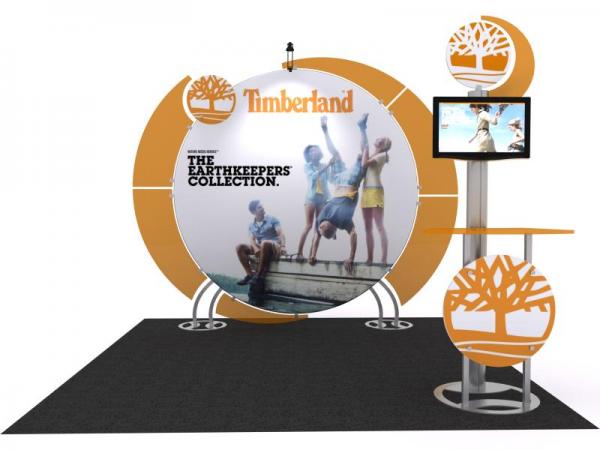 TF-506 and TF-507: At Classic, we've always taken pride in our ability to bend metal using our CNC bender. Bending allows us to take design chances, like these round inline backwalls with pillowcase graphics. We introduced them quite a few years ago, and the concept still seems revolutionary to many trade show exhibitors.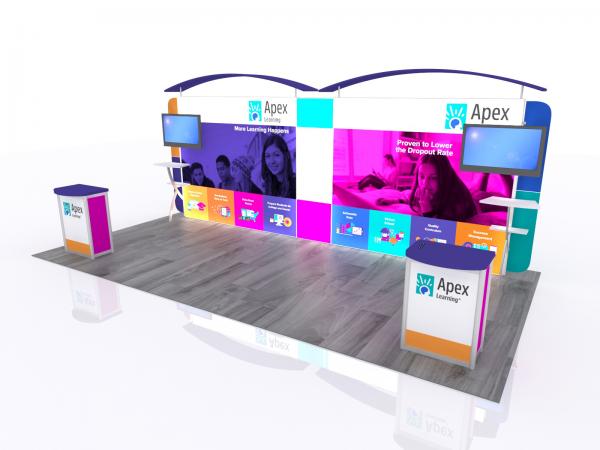 VK-1966 and VK-2991: It's easy to build an LED Lightbox. It's hard to build one that's more than just a pretty face. These two inline lightboxes include counters, shelves, and a large monitor, transforming a beautiful display into a practical one as well.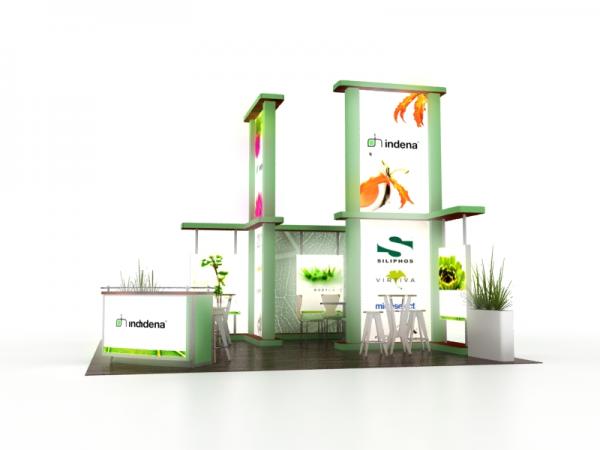 VK-5133, VK-5134, and VK-5135: Too often, we make the mistake of thinking of a trade show exhibit as just a display. But the ones we remember are cohesive environments that tell a story and serve a functional purpose. These modular islands include casual conference rooms, product towers, and a reception desk, all bathed in stunning double-sided lightboxes.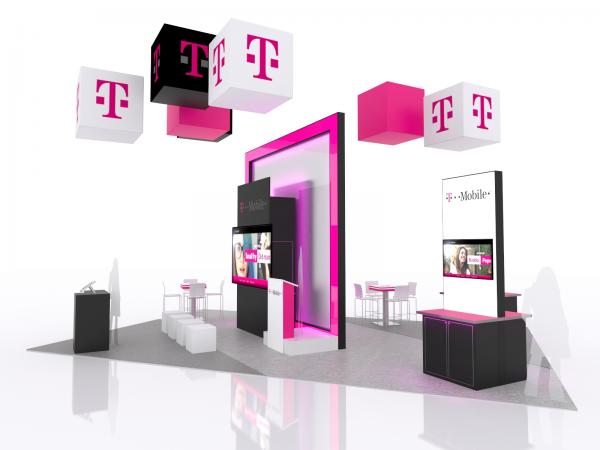 VK-5149: "Open and airy" is probably the most overused cliché for an island exhibit. Yet achieving that goal while creating an unforgettable and effective display is really hard. The VK-5149 invites attendees into an intimate space that allows for presentations, meetings, and product demos. It's a can't miss exhibit whether you're standing next to it or seeing it from across the show hall.
We invite you to explore the Visionary Designs and Island galleries in Exhibit Design Search. If you have any questions, please give us a call or send us an email at projects@classicexibits.com. And as always, we appreciate your business, your friendship, and your advice. Thanks.
Recent Work
Past Five Days