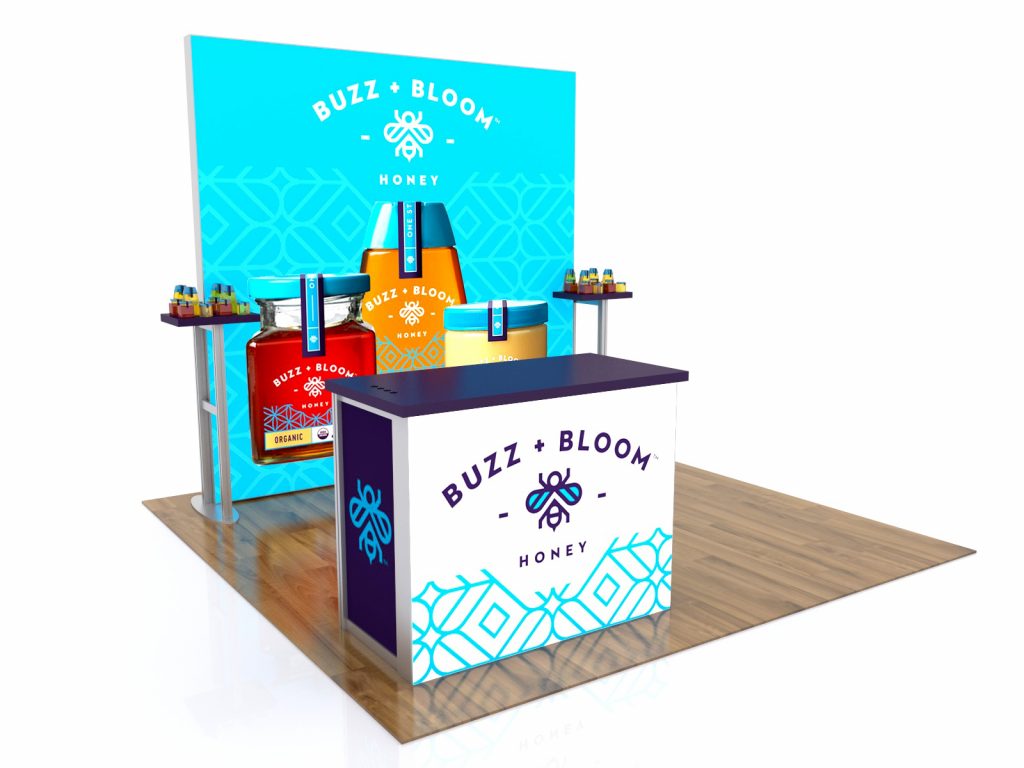 Portable Exhibits are the backbone of many regional trade shows and events. In fact, most exhibitors start their trade show marketing programs with a portable display, then gradually upgrade to modular or custom exhibits as they participate in larger shows. Their portable display(s) don't go away. They continue to use them for smaller shows or when a larger exhibit isn't necessary.
However, choosing the "Perfect Portable" can be challenging since designs, prices, features, and assembly varies considerably. A casual Internet search will show thousands of choices from hundreds of suppliers. So how do you decide when every display looks great and every description promises an easy setup? Remember that portable displays are no different than any other product. If it seems too good to be true – price, service, and delivery – then be wary, ask questions, and request information about the warranty and return policies. It's easy to create a beautiful rendering. Designing, building, and delivering a quality display is much, much harder.
That said, the display you purchase will depend on your budget, your marketing requirements, and your show schedule. Not every exhibitor needs a portable exhibit with all the bells and whistles, like monitor mounts, locking storage, shelves, or backlighting, when a straightforward fabric graphic on a lightweight tube frame is fine. Others, however, need a robust portable with functional accessories that are designed to last years and perform flawlessly from show to show. 
So… let's begin by transforming you into a knowledgeable portable display buyer. This will ensure you ask the right questions before making a purchase.
What are Portable Exhibits?
There's the exhibit industry definition and then there's the typical portable display buyer definition. The exhibit industry defines a portable as any display that can ship via FedEx or UPS. Meaning the weight and dims fall within their guidelines for ground or air shipments. That's it.
The typical portable display buyer, however, would define a portable exhibit as having the following features and/or benefits.
Lightweight. It can be carried or wheeled into a show by one person. Or at most, two people.
Assembly. It's easy to set up with no tools or minimal tools.
Graphics. Primarily fabric graphics with some direct print graphics.
Packaging. Packs in a nylon carrying case or a roto-molded case with wheels
Installation and Dismantle. Show labor isn't required to assemble it.
Our Favorite Portable Trade Show Exhibits
"Putting the cart before the horse" is a common mistake when buying an exhibit. Displays buyers become fixated on size and price instead of asking the following:
What are our marketing goals for the show or shows?
Is this a short-term or long-term purchase?
Will we need accessories like shelves, locking storage, tablets, or monitors?
And who will be assembling the booth?
Once you've answered those questions, it's time to start shopping. These are five of our favorite portable display systems.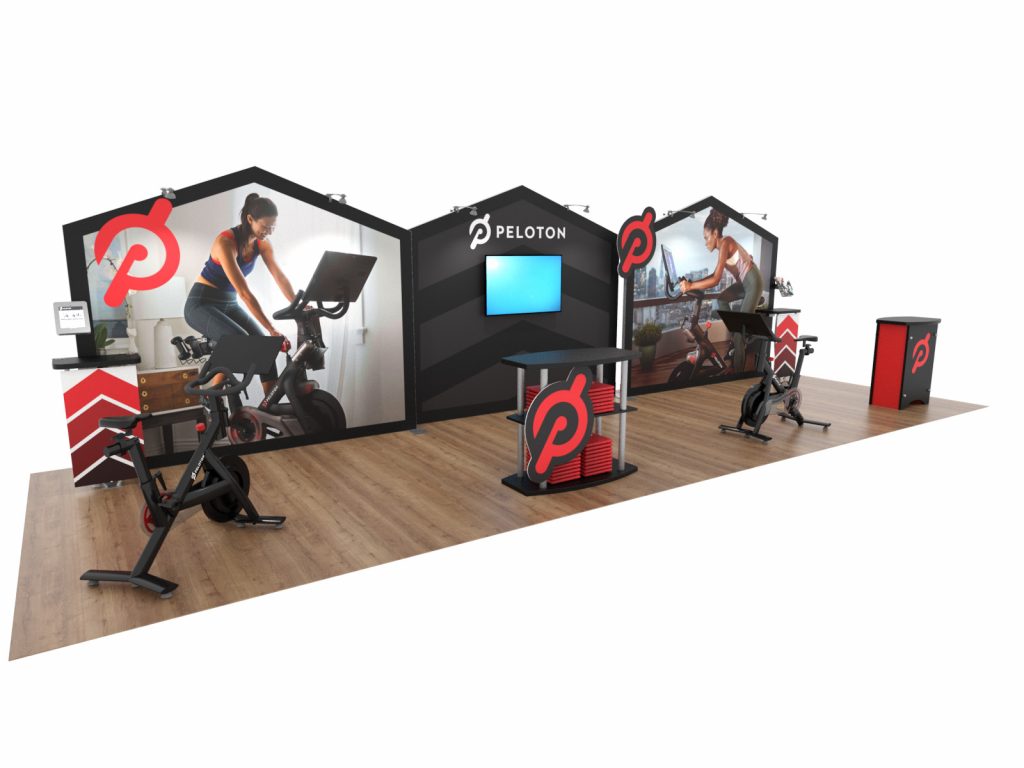 Symphony blends easy toolless assembly with elegant design and clever accessories. Choose from 8 frame shapes and 16 accessories like portable counters, monitor mounts, iPad clamshells, and wireless charging pads.
2. Sacagawea Portable Displays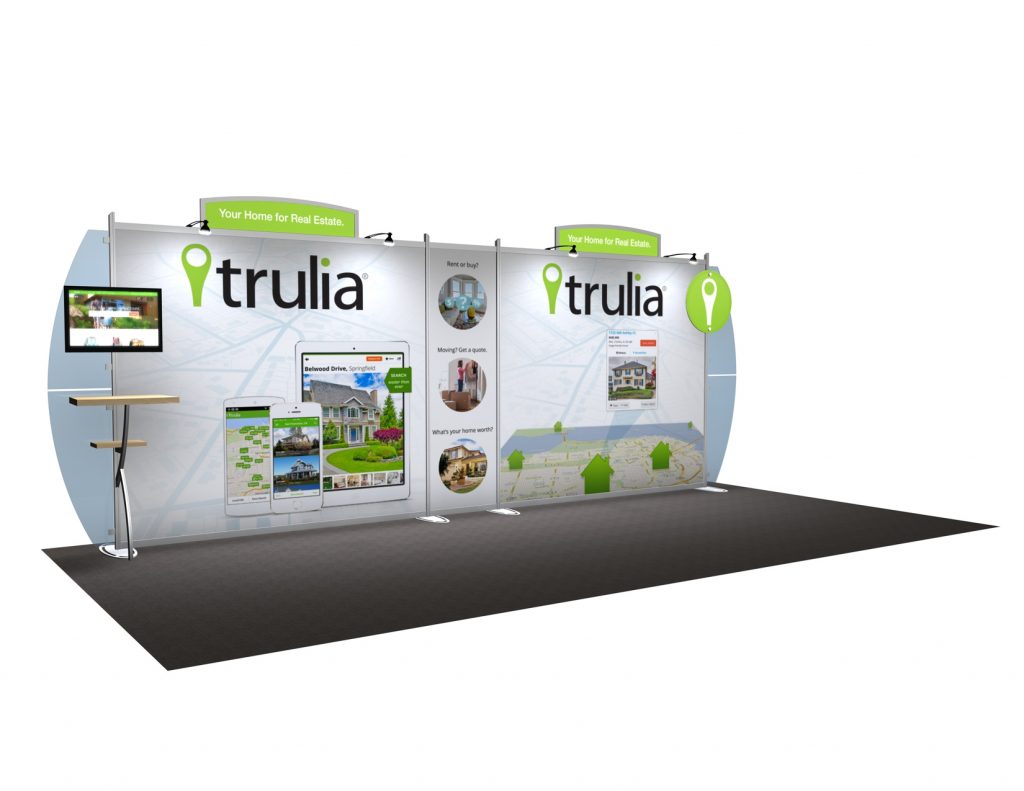 The affordable Sacagawea Portable is a contemporary display designed with lightweight engineered aluminum and vibrant tension fabric graphics. Using knob-assisted assembly, the Sacagawea sets up quickly, typically in less than 40 minutes for a 10 ft. display.
3. Tension Fabric Pop-up Displays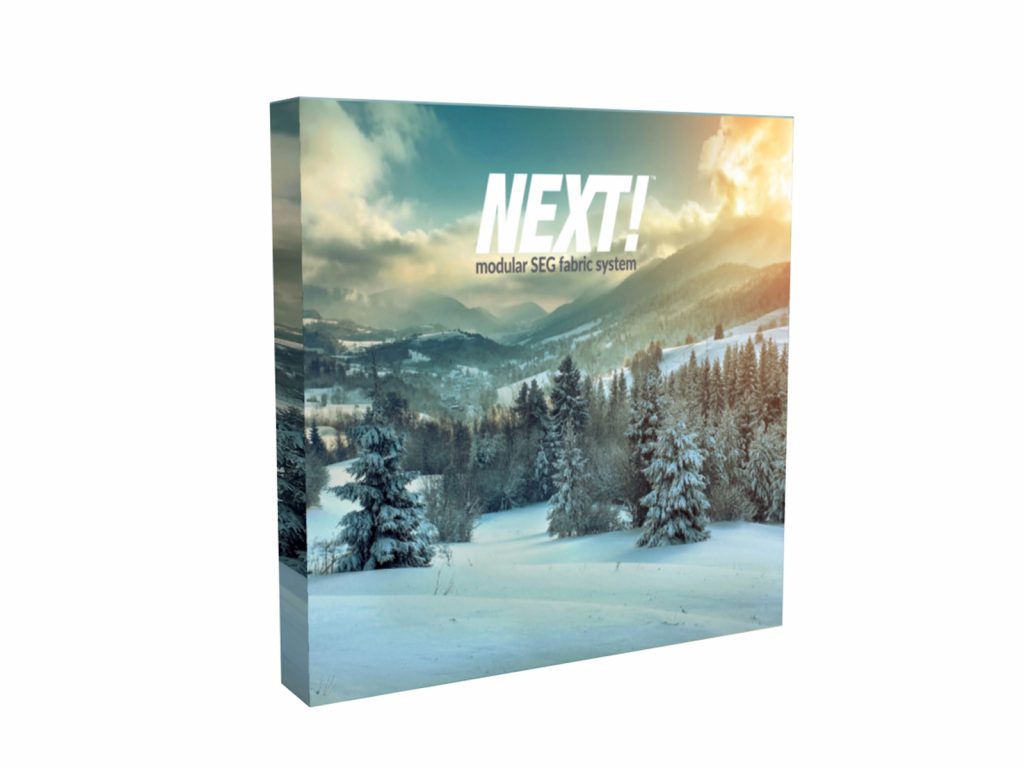 The Fabric Pop-up Display is popular with exhibitors for local shows or events. It's portable, attractive, and assembles in minutes making it the ideal choice for both novices and seasoned exhibitors. Choose from over 60 designs, including backlit options.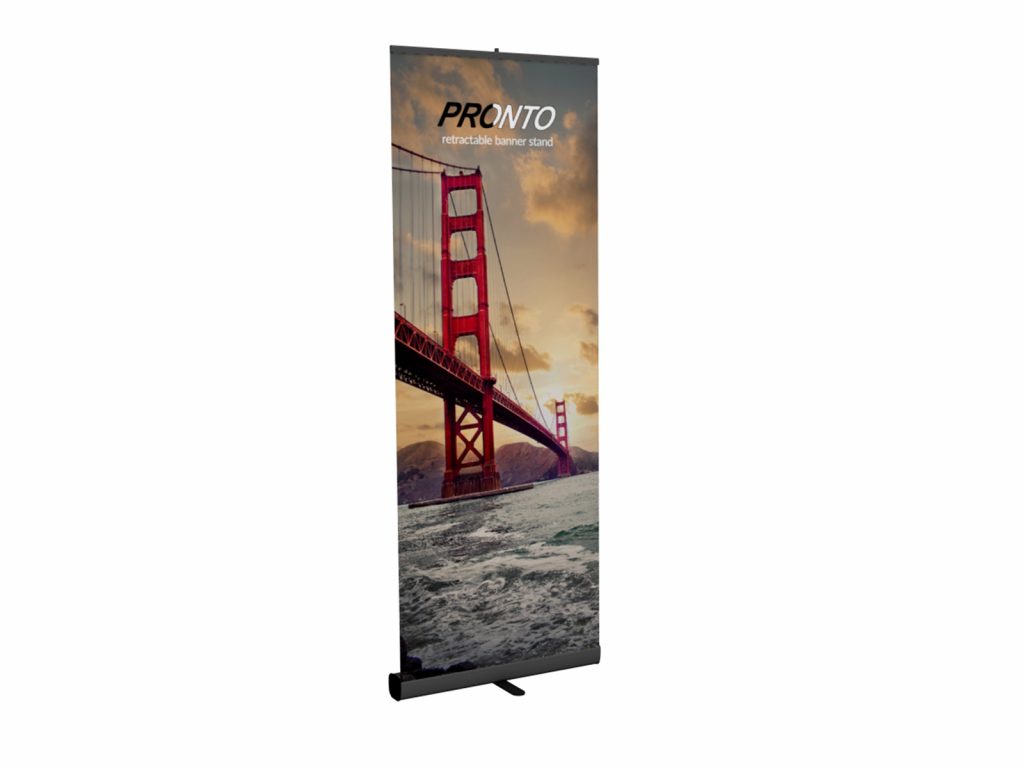 Banner Stands are a must-have item for recruiting fairs, retail displays, events, and exhibitions. Choose from retractable units, telescoping, and eco-friendly stands. Add a banner stand to update an existing display or combine multiple units to create a dramatic back wall.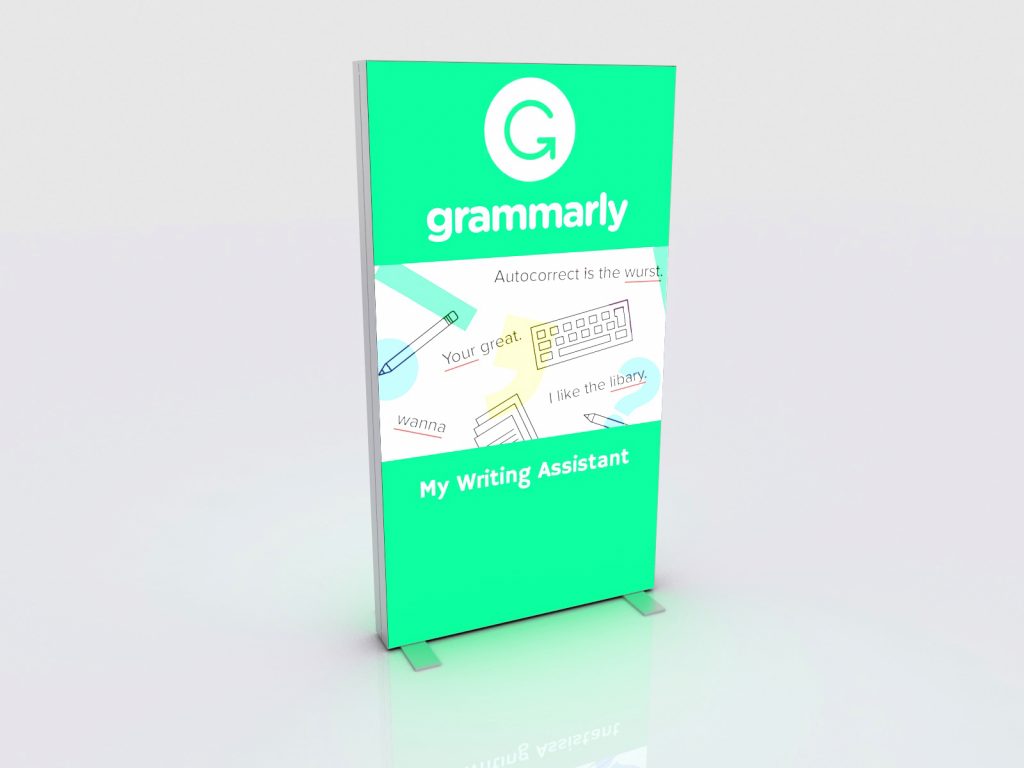 LED Lightboxes have become the star attraction at many trade shows. They include vibrant Silicone Edge Fabric Graphics (SEG), lightweight aluminum extrusion, and long-lasting LED lights. SEG fabric graphics are easy-to-install, durable, and colorful. LED light modules come installed on the frames, making set-up quick and trouble-free.
6 Factors to Consider When Purchasing a Portable Trade Booth Exhibit
#1. Price. Or when the price is not the price… Many portable display websites show really low prices, which are merely the starting point. You then have to add graphics, accessories, cases, and shipping which can increase the price by as much as 3X to 6X.
Not all portable websites are constructed this way so it's important to compare the "build a bear" pricing with the "what you see is what you get" pricing.
#2. Quality. You might not like to hear this, but the price is a pretty good guide. Higher-quality systems with a proven track record tend to cost more. They use sturdier frames, stronger connections, and better cases and packaging (but more on that later).
Always ask about the warranty and the return policy. Quality display products are backed by strong warranties and reasonable return policies.
#3. Assembly. Assembly matters but probably not as much as you think. Some require tools. Others do not, which shouldn't be the only determining factor when choosing a portable display. Is the assembly process intuitive? Are the parts labeled and numbered? How stable is the display when it's done?
Remember… you will be assembling the display multiple times over months or even years. Each time it should be faster and easier to set up.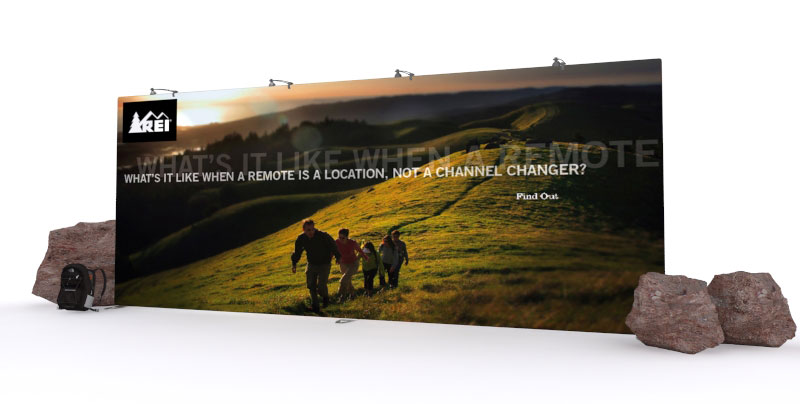 #4. Graphics. If you've shopped for a TV recently, you know the same size screen can vary in price, often by hundreds in not thousands of dollars. Graphics vary too. Low-quality graphics are printed on older machines, using thinner materials, and use less ink per square inch.
Just as important is the fit of the frame. Too loose and the graphic appears sloppy and cheap. Too tight and the images are distorted and fitting them to the frame is like putting pants on a sleeping bear.
#5. Replacement Parts. Some portable systems are considered disposable by the manufacturer. If you lose a part, then your only option is to buy a whole new display. With others, getting a replacement part to match your frame is nearly impossible.
Better portable displays are designed and manufactured with exact-fit tolerances and interchangeable parts. The parts are available via quick shipping.
#6. Packaging. Poor packaging contributes to lost parts, damaged components, dirty graphics, assembly frustration, and overall long-term satisfaction with a portable display.
High-quality portable systems use reusable packaging, like foam inserts, nylon bags, and heavy-duty corrugated boxes. Everything has a spot and every item is protected during shipping.
Your Partner for Portable Exhibits
Purchasing a trade show display, regardless of the size or price, is a sales and marketing investment. If you've ever walked a trade show floor and said to yourself, "Seriously dude?!" about someone's display then you know the harm a cheap portable display can do to your image. Before buying a display, consider meeting with a Trade Show Exhibit Professional to discuss your needs and marketing goals.
Classic Exhibits has been honored as an Exhibitor Magazine Find-It Top 40 Exhibit Producers and an Event Marketer Fab 50 Exhibit Builders multiple times. Along with numerous Portable Modular Awards.
With over 200 Distributor Partners throughout North America, there's a Classic representative close by to assist with any rental project. Contact us today whether you need an inline rental display, a double-deck island exhibit, or a contemporary kiosk rental. At Classic, we're not just different. We're better.