Sales/Marketing, Finance, and Operations: Choose One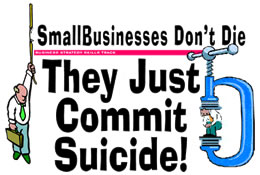 In a former life, I was a small business consultant for start-ups, mostly technology companies and inventors. It was rewarding . . .  and it was brutal. Nearly every day, I worked with entrepreneurs on their financials, marketing plans, and operations. Most were obsessive and deluded. They knew their product or service, but they struggled with long-term planning, raising capital, implementation, and customer service. I loved them for their vision but was exasperated by their inability to tackle all facets of starting and running a business.
Then one day I shared my frustration with a really smart woman named Cheryl. Cheryl had been working with traditional small businesses for 20 years through state and local assistance programs. She had guided them at every stage:  research, business plans, financing, launch, growth, and in many cases, bankruptcy. We're talking about restaurants, beauty salons, car repair shops, and franchises of every make and model. She was good. And for these types of businesses, there were very few unknowns, except the owner.
Here's What She Told Me
She said, "Mel, the small business model is flawed. It always has been; yet, we continue to expect it succeed. Read any book on how to start a business or grab a pamphlet from the SBA and you'll get the same message. To be successful, you must devote equal time to your company's financials, operations, and sales/marketing. Neglect one and the three-legged stool collapses."
"How is that flawed?" I said. "I see it all the time. A business owner spends all their time in sales, but doesn't address operational issues and then the business starts to fall apart."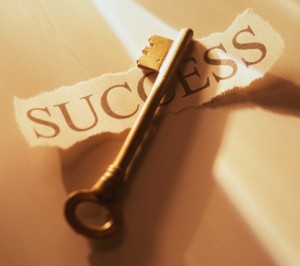 "Correct. But, here's what no one ever tells them. I've been doing this for a long time, having worked with several thousand businesses, and during that time, I've never seen any business owner, not even one, good at doing more than two of these skills. Most are only good at one. They can sell, but they can't handle the finances. They love accounting, but hate marketing. They are operational wizards, but are terrible managing people. They want to do all three. They intend to pay bills for instance, but they work on a newspaper ad instead. They do what they like and what they understand."
"So it's not really about discipline or time management," I said. "It's just human nature. We gravitate to the tasks we enjoy and we avoid those that are unpleasant, hard, or bore us. If that's true, and knowing that most small businesses have limited resources, what's the answer?"
"It's not always easy. Most are unwilling to admit that they can't do everything. I tell them that there's a reason that businesses hire a sales manager, an accountant, and an operations manager once they reach a certain size. You may not be able to afford that now, but you can probably afford to offload your day-to-day financials to an independent bookkeeper or task an employee with daily operations or have a local marketing firm or graphic designer create your ads, letterhead, website, etc. Do what you are good at and enjoy. Assign what you don't to others, but always manage and review the process. It's still your business."
I'd love to tell you that all my clients took that advice when I shared it with them. Some did. Most didn't. Others appreciated the advice much later. I even had one client give me the same speech, never realizing that I'd given him that advice six months before.
There are lots of reasons why small businesses fail, such as poor cash management, too much inventory, not delegating, ignoring customers, or not knowing your costs. But those are only symptoms. We can't be good at everything. Nor does it does mean that a small business owner has to relinquish control. "It's still your business," as Cheryl said. Identify your strengths and admit your weaknesses. Then let others do what they do best.
What do you do best? Worst? Share your experiences as a small business owner.
–Mel White
http://www.linkedin.com/in/melmwhite
mel@classicexhibits.com
*********************************
Based in Portland, Oregon, Classic Exhibits Inc. designs and manufacturers portable, modular, and custom-hybrid exhibit solutions and engineered aluminum extrusions (ClassicMODUL). Classic Exhibits products are represented by an extensive distributor network in North America and in select International markets. For more information, contact us at 866-652-2100.
Tags: fallacies, finances, marketing, operations, sales, small businesses