John Zipay, GM of Exhibits Northwest (Observations)
Last week, I attended SEGD (Society for Experiential Graphic Designers) in Seattle.
The speakers covered topics from Landscapes & Way Finding Signage to Crafting Experiences & Shaping Space with Art. Each topic gave me insights into the creative process. Typically, the artist starts with an idea that evolves into something similar but different during the fulfillment process.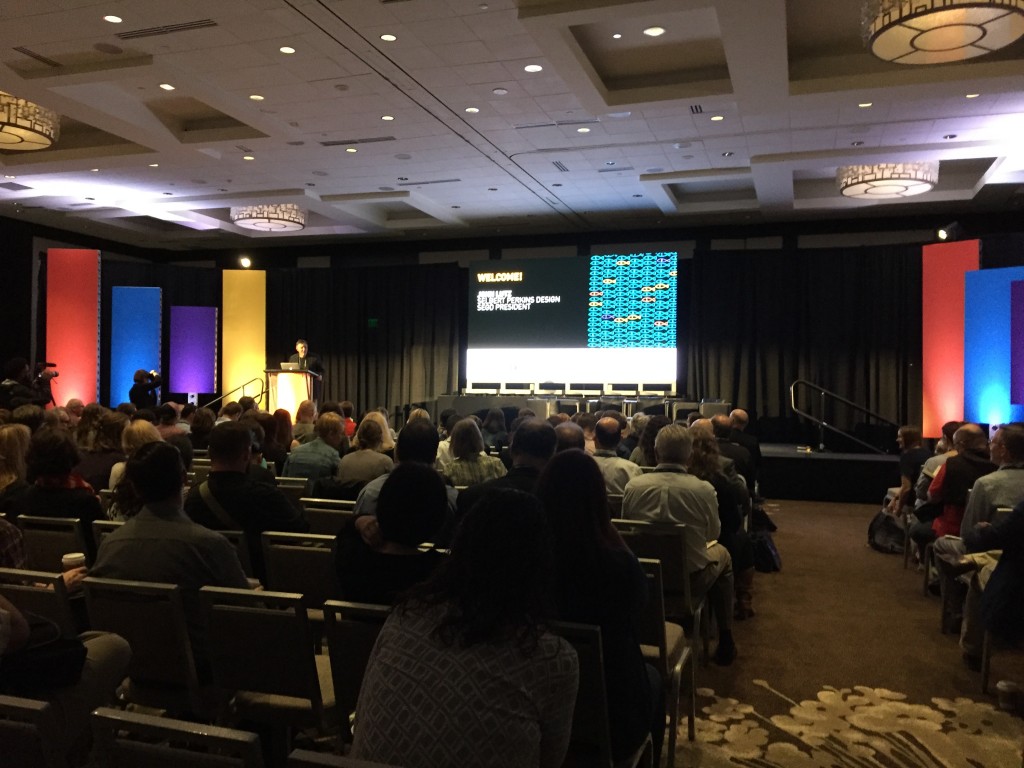 As the creative energies flow, the artist makes changes to get the look they want. More often, it's the trial and error, the missteps along the way that creates something extraordinary. In other words, their failures contribute to their success. Attending SEGD allowed to take a deeper look into the creative world and understand the importance of creative failure as a stepping stone to creative success.
My brain sees the world as a square grid with capital letters and dollar signs. As a result, I have never been very good at managing designers. SEGD provide me with insights into their world. Going forward, I plan to create an environment that fosters creativity and that allows designers to tap into organic uses of a space, whether exhibits or corporate environments.
While at SEGD, I met with vendors at NEXPO, the conference for directional signage and substrates. Just like in our world, LED's are the wave of the future in signage and substrates. In the trade show business, large backlit fabric lightboxes grab the most attention on the show floor. This is also true in the world of SEGD. I discovered signage companies backlighting 3-D acrylic letters, plastic-formed logos, and graphics.
Finally, I attended the SEGD Seattle Chapter Networking bash where I talked with local Seattle architects and other creative agencies, including a great conversation with a firm working on the Seattle Waterfront development. I was intrigued by the process of how they incorporate so many creative ideas into functional space planning along the Seattle Waterfront. For example, just imagine the time and spacial studies involved to ensure views of Mt. Rainer and the "Pikes Place" sign are maintained.
Katina Rigall, Design Director (Observations)
What a well-done conference! Several Classic employees attended the SEGD "Experience Seattle" Conference from June 9-11. It was well-attended by top professionals in the Experiential Graphic Design community, well-stocked with expert presenters, and well-staffed with knowledgeable personnel.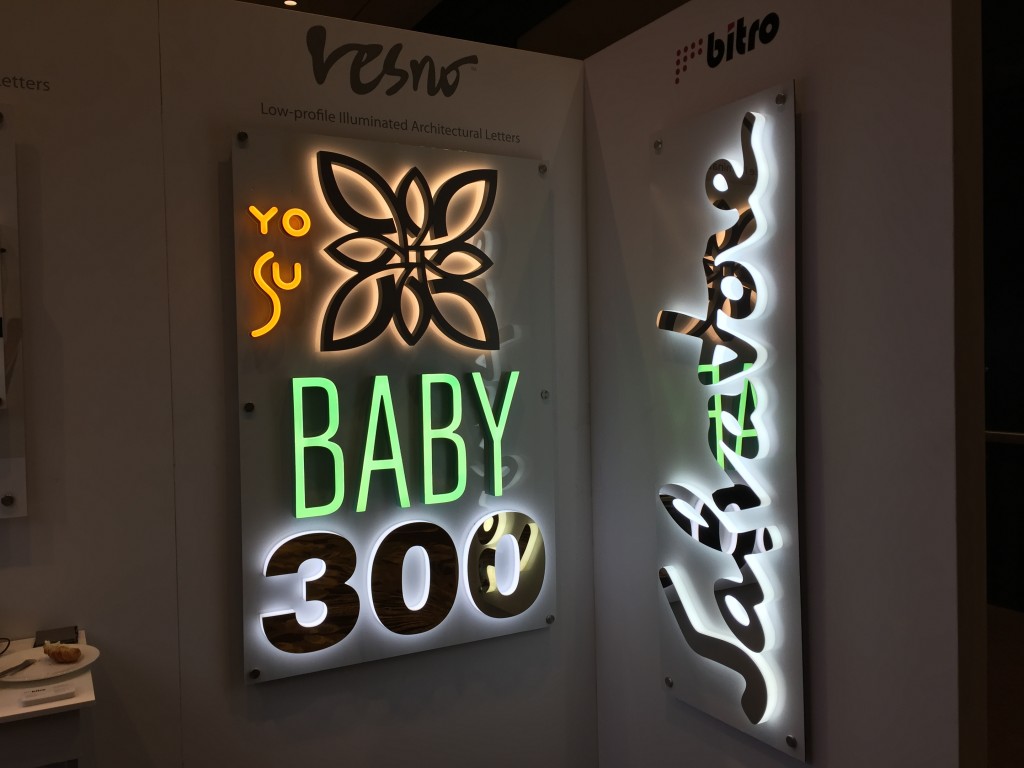 The "Experience" conference jumps from city to city each year. Last year it was in Chicago. Next year it will be in Miami. It capitalizes on the intrigue of each host city by pulling together historic and present-day experts who discuss the areas' architecture and large-scale graphics.
Attendees are encouraged to explore the city. Tours of distinctive landmarks, such as the Space Needle, are part of the conference schedule, and restaurant recommendations are readily provided by all the locals – both presenters and attendees.
What a great way to experience a city! I'm from Portland, just a few hours south of Seattle, but I found myself learning so many things and falling in love with the personality of this place, what locals call the "Seattle Spirit." How cool to be in the home of innovators like Amazon, Starbucks, Nordstrom, Microsoft, and Boeing (in its 100th year of business), just to name a few. Not to mention the valuable networking and education.
So as an exhibit professional, you may be wondering how much of this applies to what we do? Quite a bit actually.
Most of the agenda focuses on the large-scale graphics that are applied to built structures in distinctive and informative ways, a.k.a. Experiential Graphic Design. How valuable are well-appointed graphics on a trade show booth? I'm convinced after designing trade show exhibits for nine years now, that booth structures are close to worthless without strong graphics.
Quite a few of the presenters shared their expertise with permanent installations, from museum exhibit design to exterior applications of digital and 3D signage. The crossover Classic has experienced in retail and museum projects has steadily grown over the last five years, not to mention exhibitors looking for booth properties that can withstand the outdoor elements.
This conference brought together cutting edge architects, installation artists, museum exhibit designers, UX designers, fashion designers, and retail designers, in addition to experiential graphic designers. From a designer's perspective, any chance to see how other creatives work and what they are doing is beneficial. By bringing together so many different creative mediums, I discovered new ways of approaching design challenges and new technologies. That aspect reminded me of the Gravity Free Conference by EXHIBITOR Magazine for several years which brought together a plethora of design experts to stimulate the cross-pollination of ideas.  The unique element that SEGD's "Experience" brings is that the experts are all from one specific locale.
Creativity is fluid and crosses a lot of professionals. There is much to be borrowed from the experts in fields adjacent to the exhibit industry. I hope to see you all at next year's conference.
************************************************************
Based in Portland, Oregon, Classic Exhibits Inc. designs and manufacturers portable, modular, and custom-hybrid exhibit solutions. Classic Exhibits products are represented by an extensive distributor network in North America and in select International markets. For more information, contact us at 866-652-2100 or www.classicexhibits.com.