Smart, Sustainable Exhibit Design
Since 2007, Eco-systems Sustainable (eSmart) has been the leader in contemporary, eco-friendly trade show exhibits by designing modern displays. Make no mistake. The displays are green. They just don't flaunt their sustainability with a "crunchy stick and twig" exterior.
So why should you or your client consider a sustainable exhibit from Eco-systems? Design. It's really that simple. Design sells. The eSmart Galleries in Exhibit Design Search are packed with attractive contemporary displays from inlines to islands and counters to kiosks.
If you haven't contacted them before, give them a call at 866-463-2611. Or visit the Eco website at www.ecosystemsdisplays.com.
To download the unbranded PDF version for Eco-systems, click here. To listen to the bonus audio tip, click here.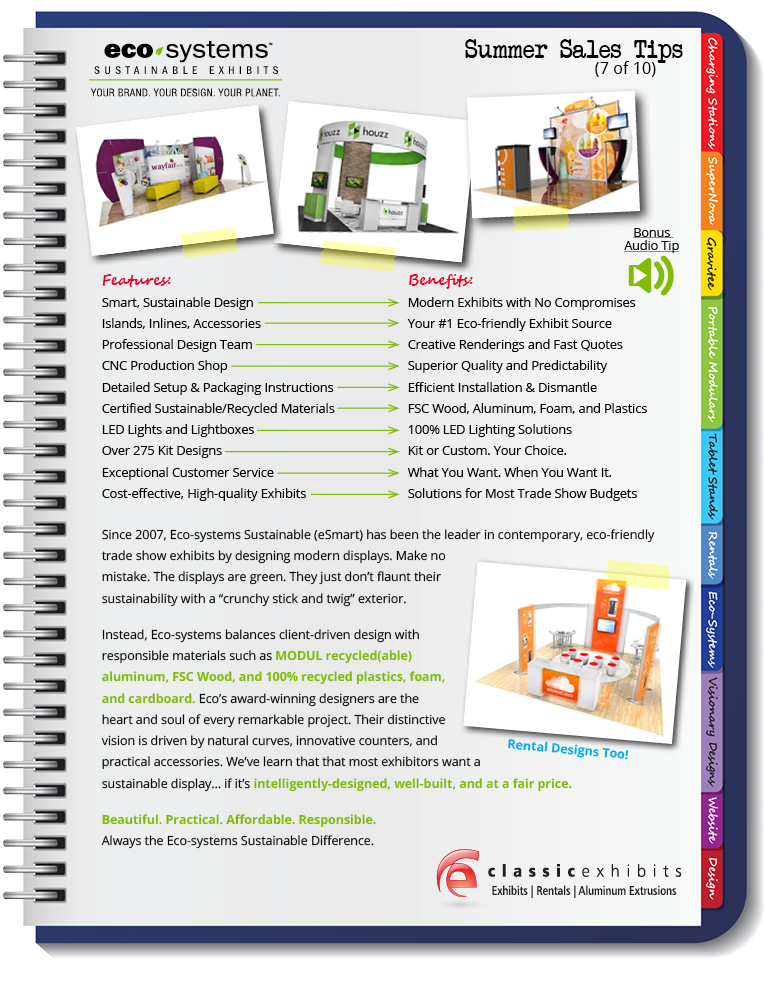 **********************************************
Classic Exhibits Inc. designs and manufacturers portable, modular, and custom-hybrid exhibit solutions. Classic Exhibits products are represented by an extensive distributor network in North America and in select International markets. For more information, contact us at 866-652-2100 or www.classicexhibits.com.