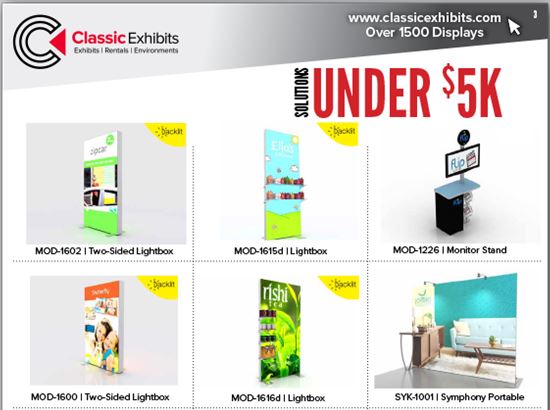 With over 1500 designs, Exhibit Design Search can be intimidating for many exhibitors when searching for a new display. So we've created a convenient first step with our Under Sheets. These sheets feature 168 trade show exhibit designs from Under $3000 to Under $75,000.
Under Sheets — $3K, $5K, $9K, $15K, $25K, $45K, and $75K
Arranged in 14 pages, the Under Sheets are a good starting point for counters, portables, lightboxes, and island exhibits. Once you've narrowed down your choices, the next step is exploring Exhibit Design Search based on your research to fully reveal the design possibilities available. Need assistance? Give us a call or send us an email whether you need a pre-configured design or something customized to fit your specific trade show marketing needs.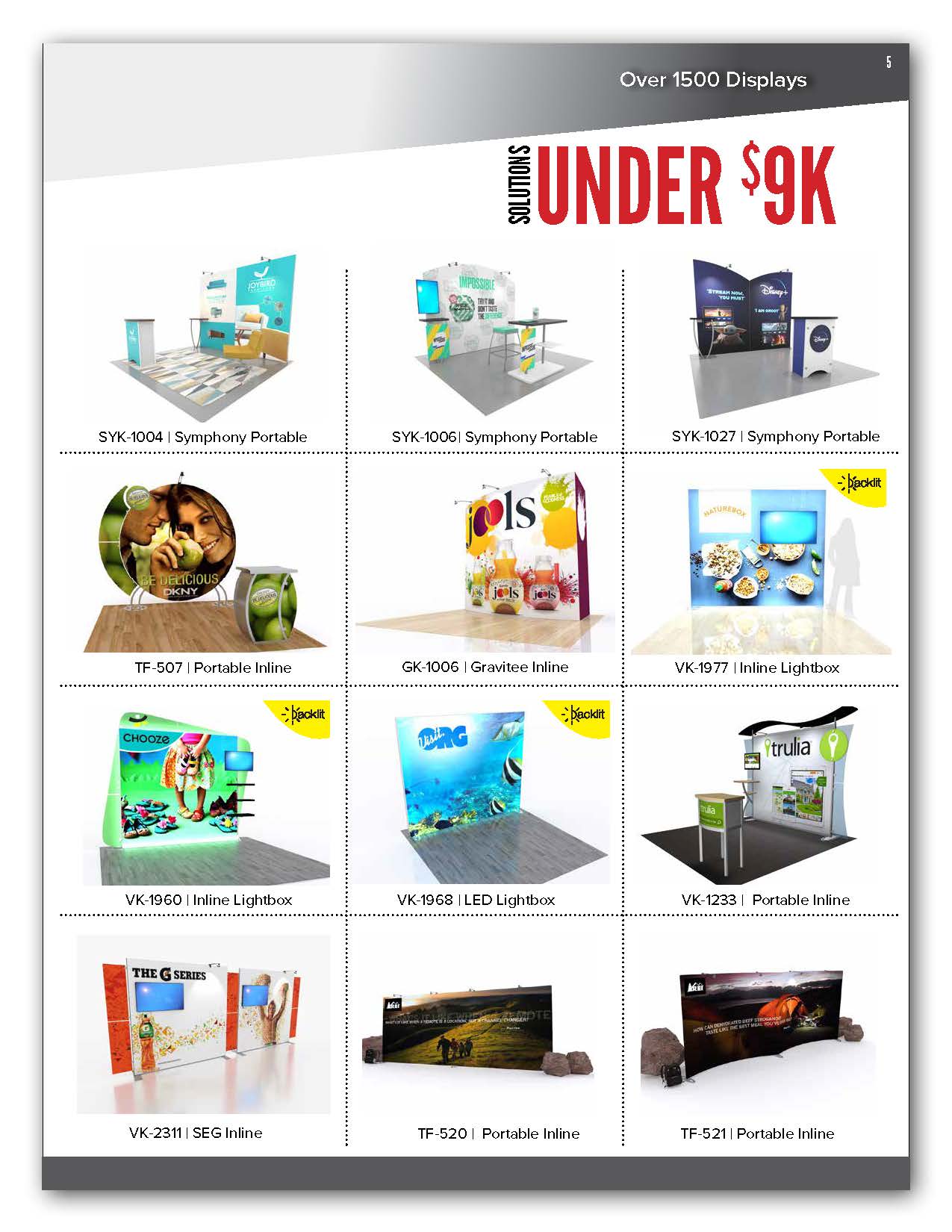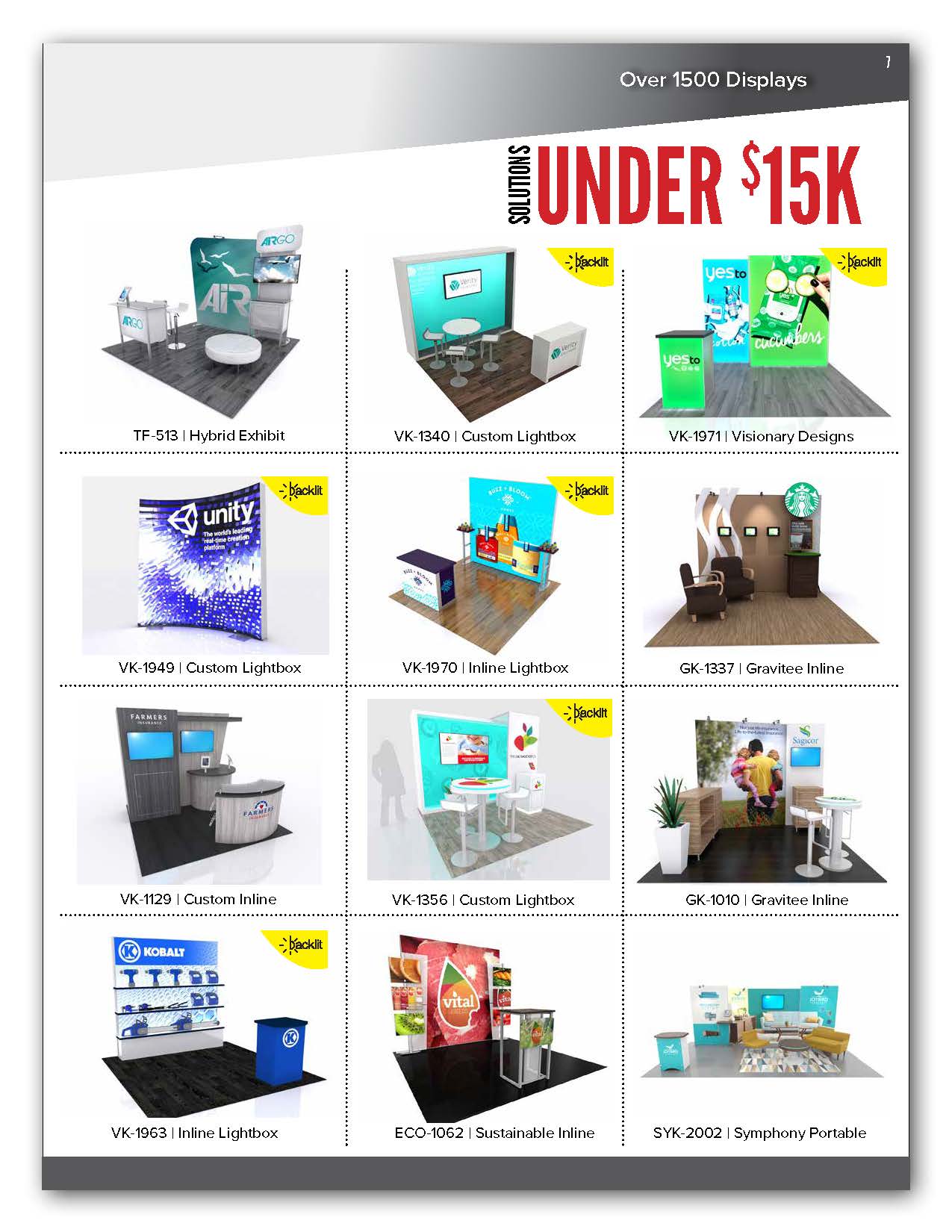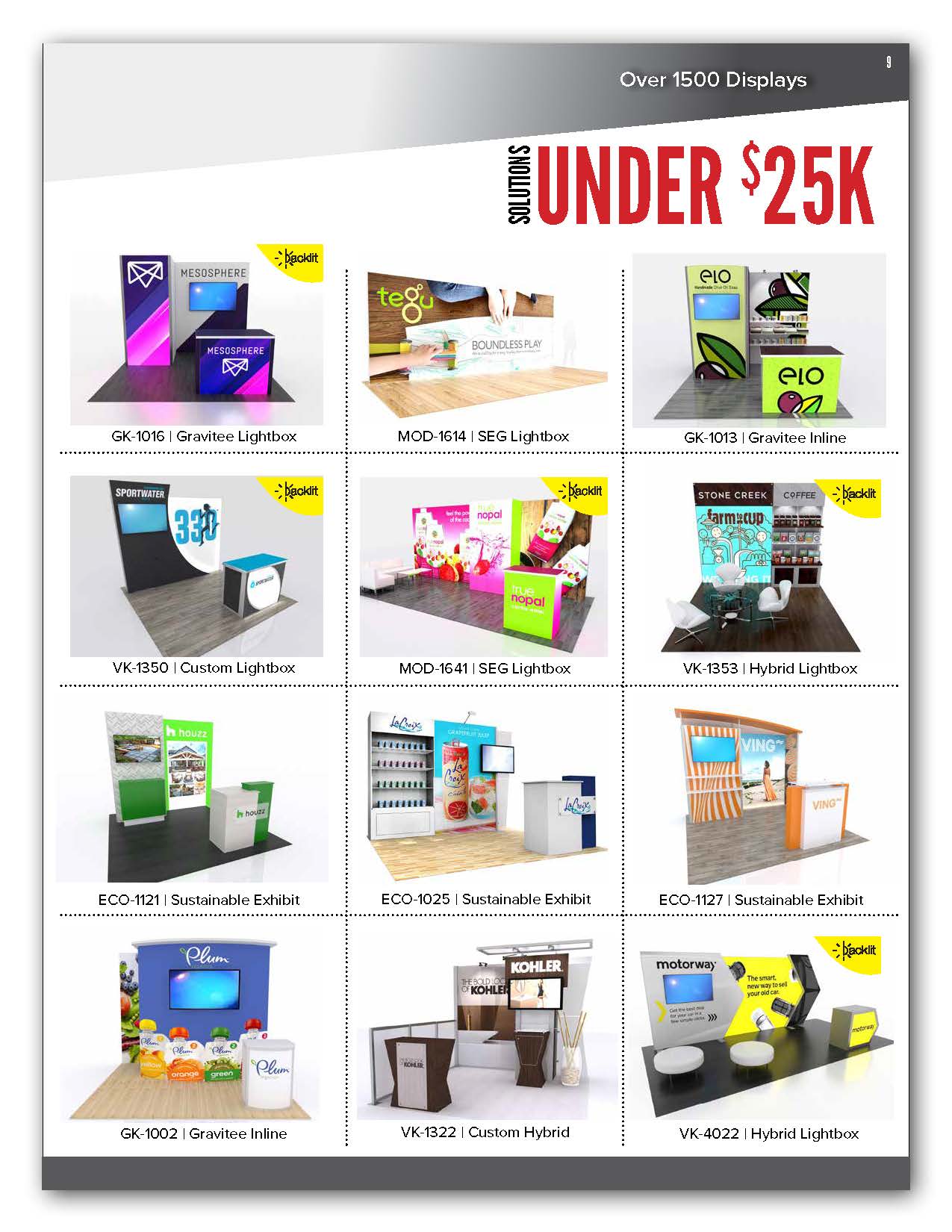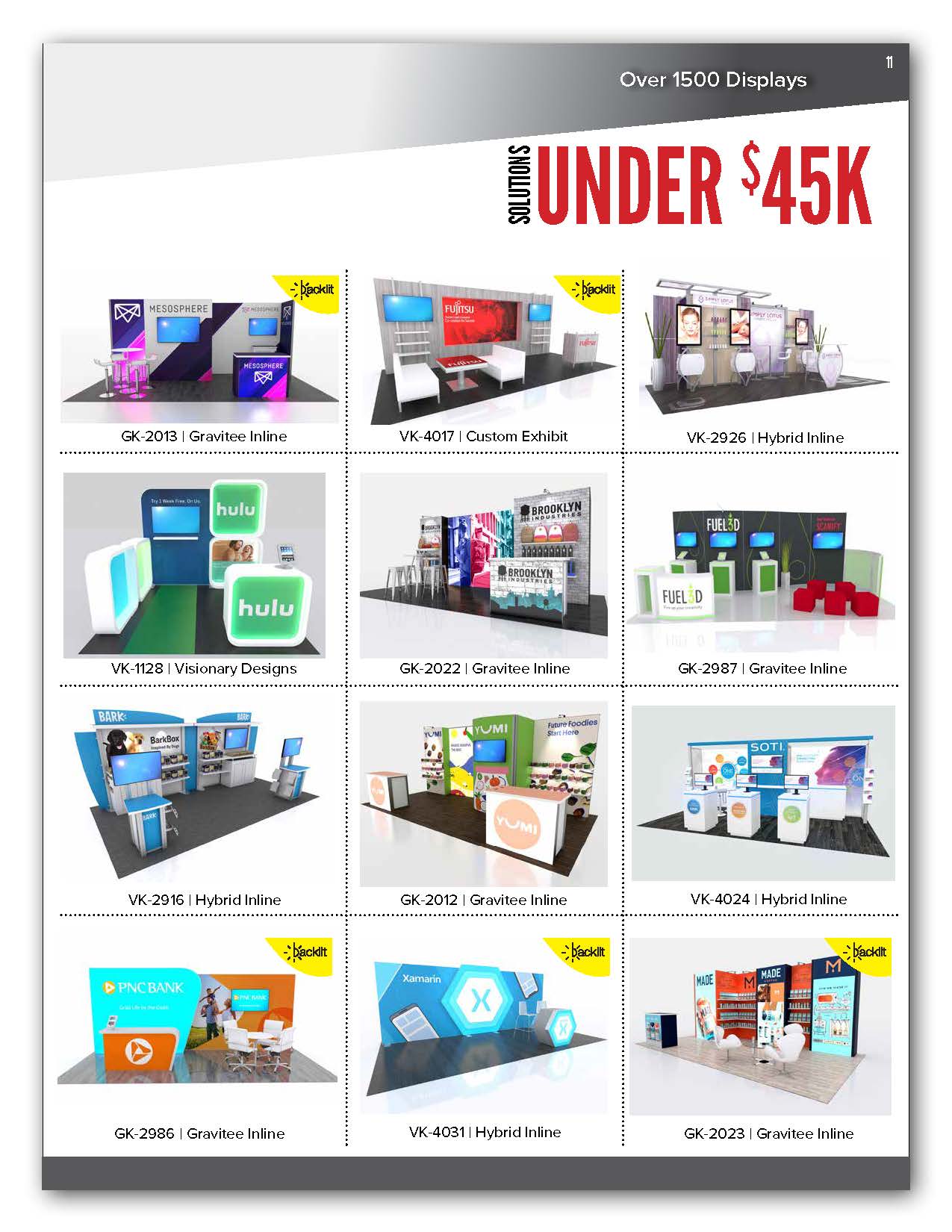 For Classic Distributors, the Under Sheets are unbranded which makes them perfect for email or social media campaigns. Simply add your logo and contact information.