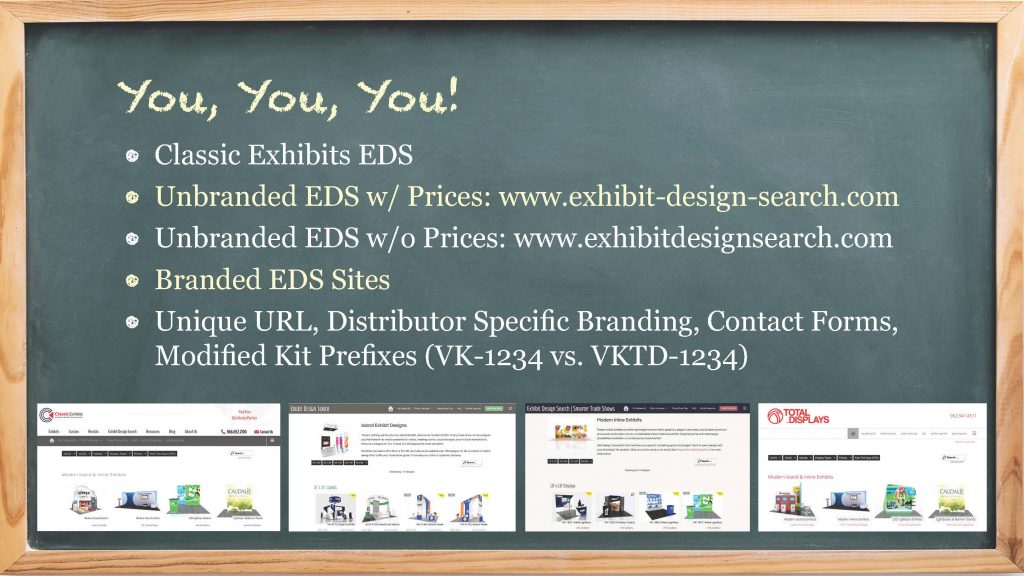 EDS Search and Save Webinar
For most Classic Distributors, Exhibit Design Search is one tool in their exhibit toolbox. Many are experts. They understand how to navigate EDS and use it efficiently to close sales. Others are less familiar with it. They understand the basics, but rarely use the fully set of EDS tools available to them.
Mel White shares six essential Exhibit Design Search skills anyone can master in just 40 minutes. In no time, you'll be able to Search, Save, and Share solutions so clients have ideas in minutes, instead of hours.
The EDS Agenda:
The Big Picture
Terms of Endearment
You, You, You!
Search Me
My Gallery
Nuts and Bolts
The Finish Line
Tags: Classic Exhibits Inc., Exhibit Design Search, Mel White