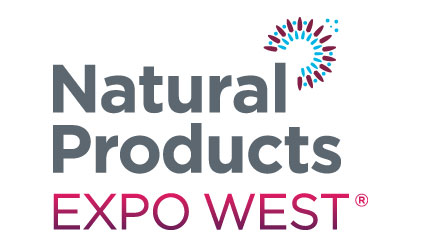 I joined Classic Exhibits in 2019 after a 10-year hiatus from the trade show industry. One of my first assignments was to walk Natural Products Expo West in Anaheim. I was tasked with reporting on how exhibit design had changed over the previous decade. As it turned out, I discovered that the basic rules of trade show design had remained constant — bright colors, bold lighting, and high contrast never go out of style.
Last week I walked the floor of Natural Products Expo West once again, and I couldn't be more pleased to report that the place was jam-packed. Lots of exhibitors, lots of attendees, and lots of tasty little snacks to sample as I strolled the floor.
Attention Grabbing Exhibits
The first booth that grabbed my attention was a 10' backlit booth (Rambler). I couldn't help but stop and take it in.
I LOVED how the backlit orange simply ignited the backwall. And the stacks of product along the sides of the booth showed their clean, crisp packaging while eliminating the need for significant storage cabinets – a serious challenge in a 10' booth.
Bright colors kept grabbing my eyes demanding that I look their way.
Then I started noticing displays that put graphics against a black background. Anything on black jumps right out at you.
The same can almost be said for graphics with a white background. It's hard not to look.
Lighting demands attention as well. Check out this booth. It's hard to tell from the picture but the three lightbulbs shown as part of the "hanging lamps" are actually lightbulbs that have been inserted into the cut fabric. Bright lights, breaking the plane of the fabric. Nicely done.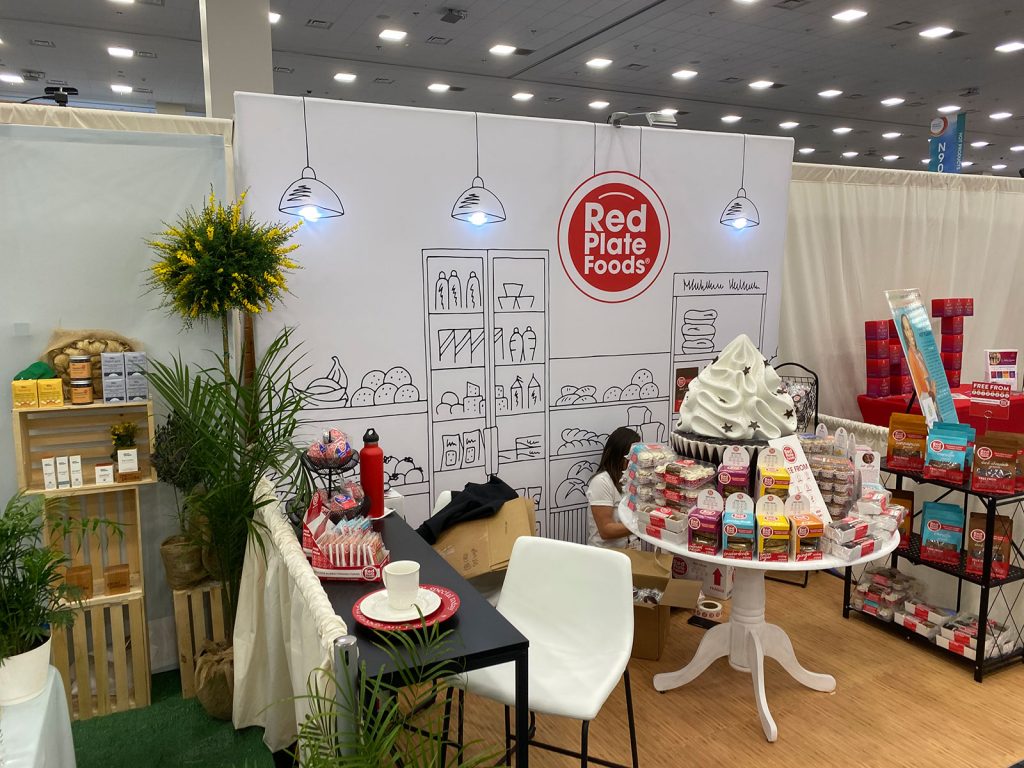 This one as well.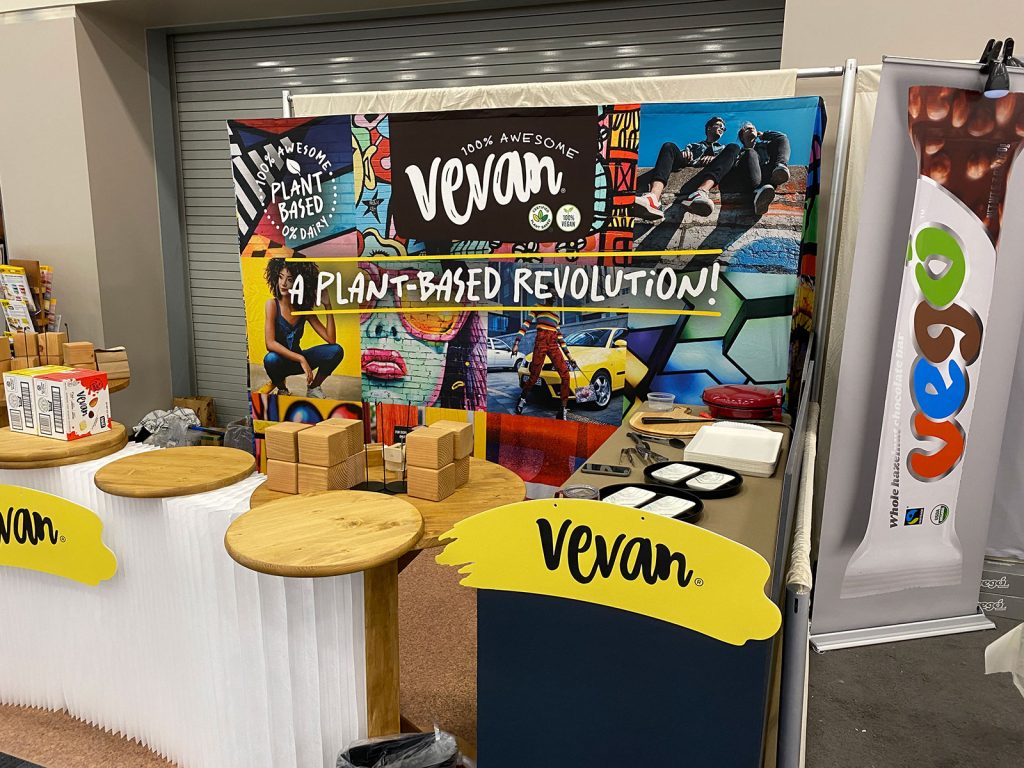 BOTOX YOUR BOOTH!
I told myself that I wasn't going to capture images showing examples of bad graphics at Natural Products Expo West. We all know when we see graphic designs that don't work. No need to poke hard-working designers.
But wrinkles… wrinkles are not caused by designers. Wrinkles are easily fixable if I&D teams are prepared for them. And there is no excuse NOT to be prepared for them. I've done my best to crop out any identifying logos. I saw dozens and dozens and dozens of examples. PLEASE tell your I&D crews to be prepared. BOTOX YOUR BOOTH!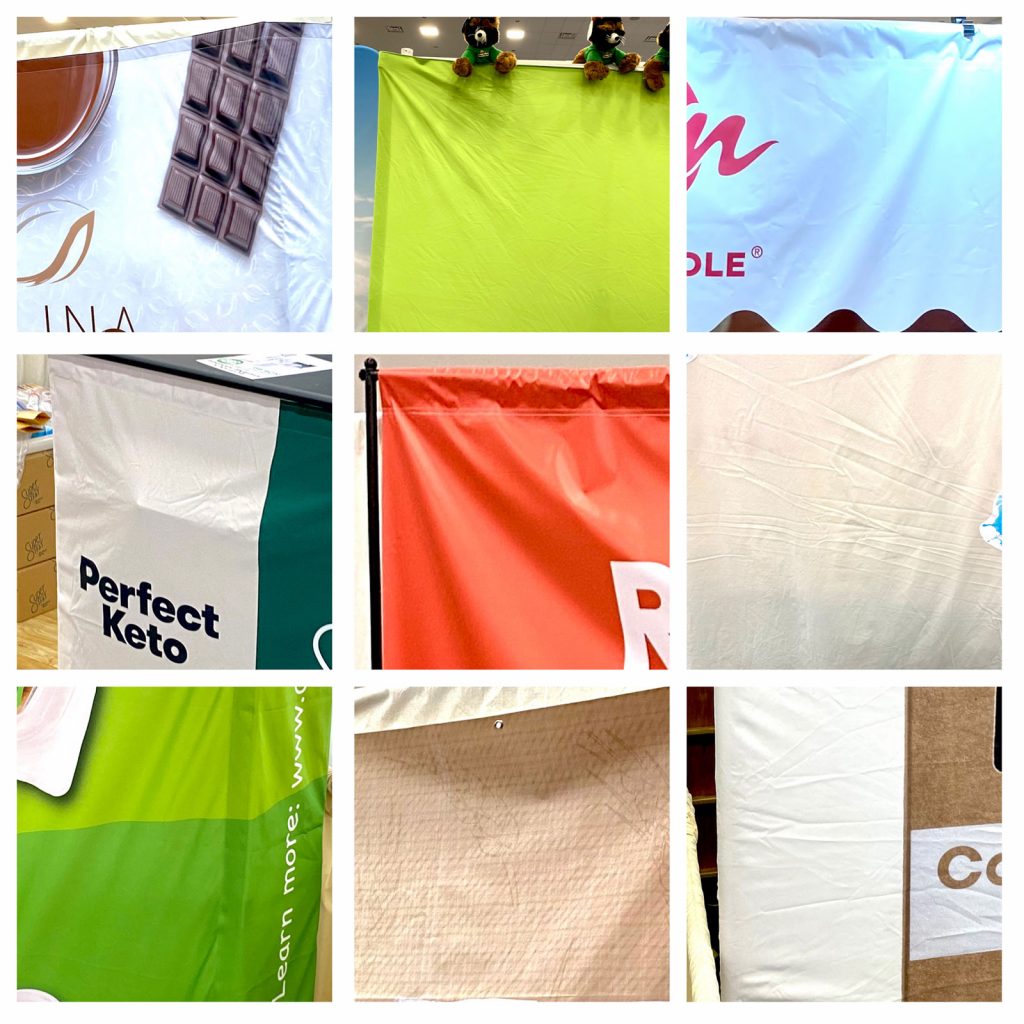 And lastly… This might just be the best booth I saw all day – MYNTZ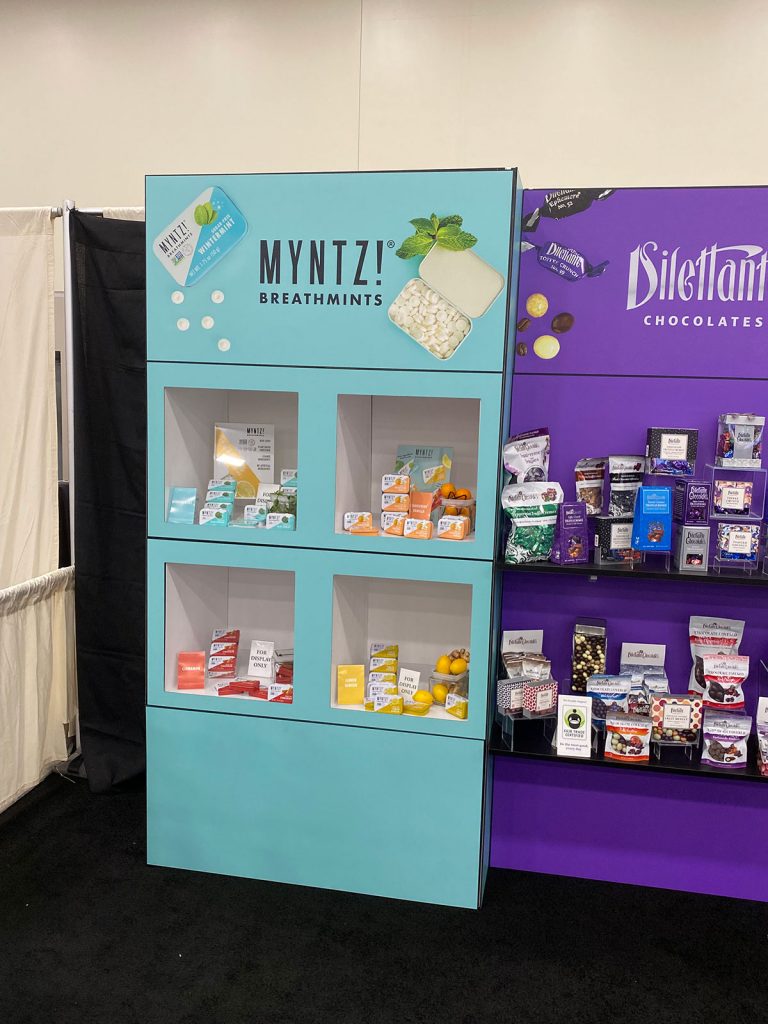 — Harold Mintz (MYNTZ), Regional Sales Manager
Classic Exhibits has been designing and building solutions since 1993. We've been honored as an Exhibitor Magazine Find-It Top 40 Exhibit Producers and an Event Marketer Fab 50 Exhibit Builders multiple times. Along with numerous Portable Modular Awards.
With over 200 Distributor Partners throughout North America, there's a Classic representative closer by. Contact us today whether you need a durable hand sanitizer stand built to last, a rental display guaranteed to attract trade show attendees, or a custom 30 x 40 exhibit with all the bells and whistles. We're not just different. We're better.
Tags: Graphic Design, Harold Mintz, Lightboxes, Natural Products West Expo