We all know the difference between a "need" and a "want." Four months ago, you may have wanted safety dividers and barriers for your offices, but it wasn't critical. Now, with employees and customers returning, that want is now an immediate need. Fortunately, all custom and standard safety dividers are on sale through October 31.
We Specialize in Custom Sizes and Shapes
Don't see the right size or shape. No problem. Most safety dividers and barriers are custom built to match your unique requirements. Give us a call or contact a Classic Exhibits Distributor. There are over 200 Distributors in North America.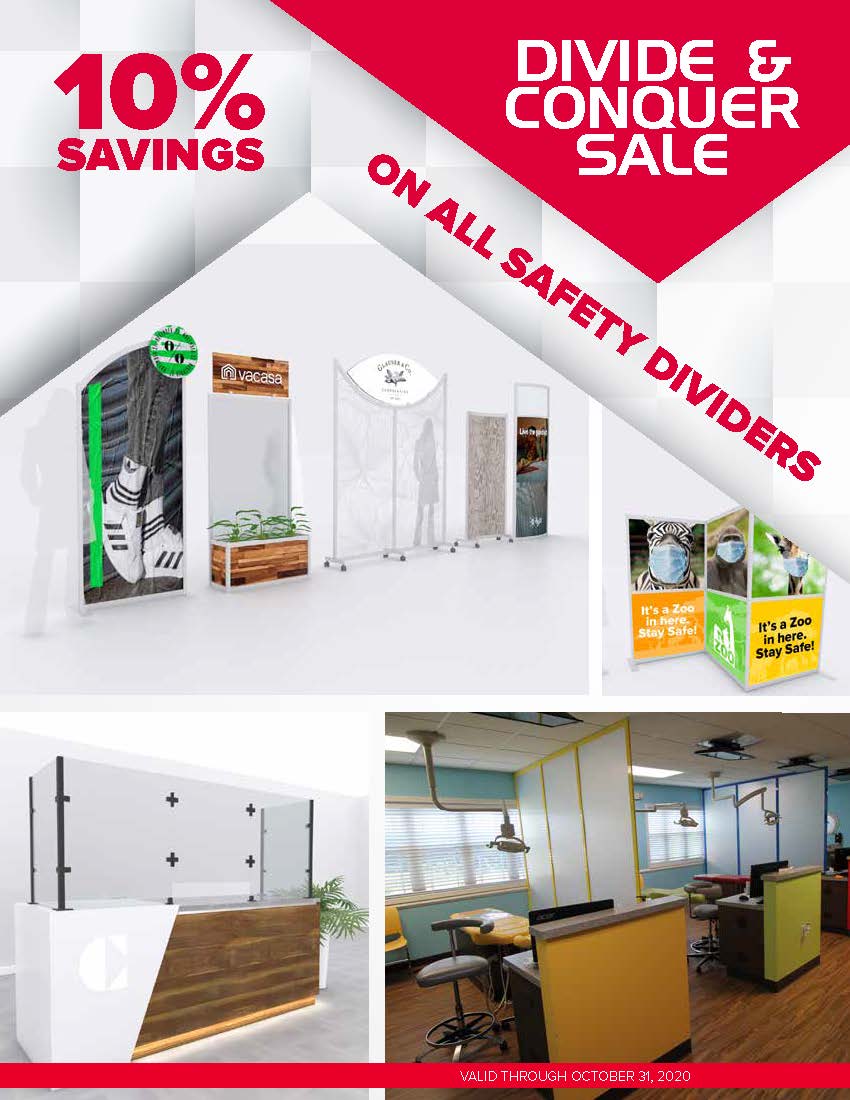 Tags: COVID-19, Personal Protection Barriers, Personal Protection Equipment, Safety Barriers, Safety Dividers