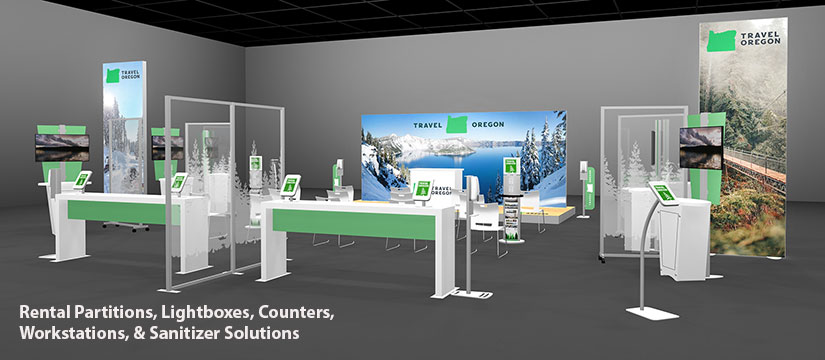 Over the next 6-9 months, events and meetings won't go away, but they will be smaller and more regional. They'll need A/V, podiums, backdrops, and furniture. They'll also need other items generally not available from the hotel, convention center, or local event companies. Like workstations, locking counters, LED lightboxes, genius bars, monitors, charging stations, and sanitizer stands.
Rent Your Event Furniture
Although you know us for trade show rentals, Classic Rental Solutions has always had a significant non-trade show business because of our ability to handle custom requests and large quantities. Need 25 counters with LED perimeter lighting? We can handle it. How about 10 LED lightboxes in various sizes? Not a problem. As both a designer and builder, our capacity isn't limited by what we can obtain from others. If you need it (and it makes us both money), then we'll build it. It's that simple.
Keep us in mind for rental furniture for meetings as your clients shift to smaller events. We're ready.
Presentation Stage & Demo Stations

Detailed View

Product Stands & Casual Seating

Detailed View

Meeting Rooms w/ Seating & Kiosks

Detailed View