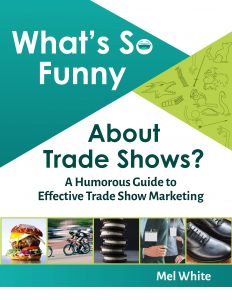 We are delighted to announce the publication of "What's So Funny About Trade Shows? A Humorous Guide to Effective Trade Show Marketing." This guide takes a lighthearted approach to understanding the mysteries of trade show and exhibition marketing.
For most marketing professionals, trade shows represent one of their biggest challenges. Far too often, exhibitors waste a lot of money learning how to be successful at a trade show or exhibition. This book removes some of the mystery and pain. Sort of like getting a root canal while under the influence of laughing gas.
Tim Patterson of TradeshowGuy Exhibits recently reviewed the book saying, "As an introduction to tradeshow marketing, or as a refresher if you've been exhibiting for years, What's So Funny About Trade Shows? is a great addition to any marketing library. Highly recommended!" Click here to see the full review.
Articles include:
What Zombies Can Teach Us About Trade Show Marketing
Dumb Stuff People Do at Trade Shows
What Not to Wear at a Trade Show
Your Trade Show Booth Staff Kinda Sucks
Plus 11 More Articles to Up Your Trade Show Game
"What's So Funny" is available as a FREE PDF download, and also for purchase via Amazon as a Kindle or paperback print edition.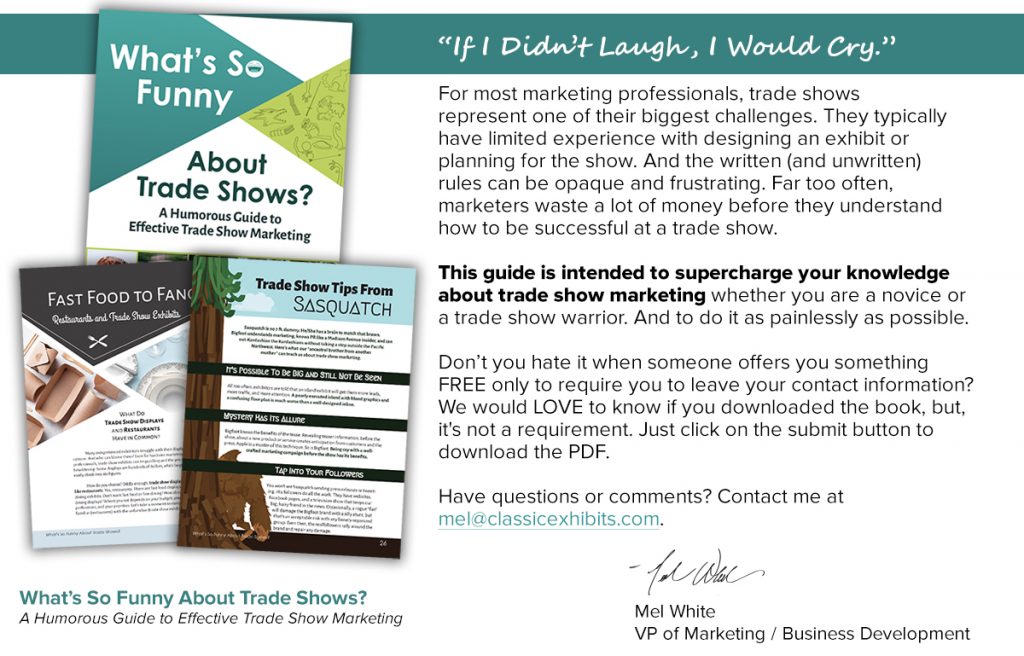 Tags: Classic Exhibits Inc., Exhibition Marketing, Mel White, Trade Show Marketing