So much has changed over the past 10 years regarding recycling and sustainability. Most medium to large companies have corporate sustainability policies. And we are all much more aware of how our actions affect the planet.
Eco-Systems Sustainable Exhibits has been a leader in responsible trade show exhibiting since 1997. From the very beginning, they focused on combining green materials with affordable upscale design. They believe that a booth doesn't have to look "crunchy" to be green. It simply has to be sustainable.
Recently, we sat down with Tom Beard, the National Sales Manager of Eco-Systems Sustainable Exhibits, and asked him eight questions about the company and 2019 trade show marketing trends.
Q1. You've been on the road a lot in 2018 visiting Eco-Systems distributors. What have you learned/discovered?
I've discovered that distributors love our designs. It's the one thing I hear the most when visiting our partners, followed by how much they enjoy working with our team.
I have spent a fair amount of time this past year being a myth buster. There was a belief that purchasing an eco-friendly booth was more expensive and only for exhibitors needing a sustainable exhibit. Both are not true.
Q2. What are your plans for 2019?
My plan for 2019 is to visit the Eco-Systems distributors that I didn't meet in 2018 and make follow-up visits with those I was able to see. I'm an old school guy that loves meeting people face-to-face and learning about their business and talking about how the Eco-Systems team can be a valuable resource to them.
Feedback from our distributors is very important to us and helps us to become a better partner. I will also continue to dispel any myths about purchasing a sustainable exhibit.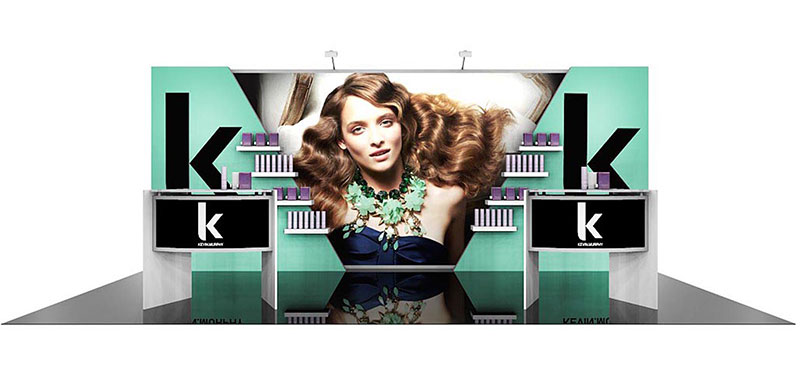 Q3. Have you seen any specific design trends the past year based on your distributor requests?
We continue to get a lot of requests for Islands that can be reconfigured to 10 x 10 and 10 x 20 inlines using the same components. We have seen more solid wall structures incorporated with SEG graphic light boxes and quite a few requests for custom designs outside of the kit options we have on our website.
Q4. The term "FSC Certified Wood Crate" is listed on most Eco-Systems kits. What does that mean and why is it important?
FSC is The Forest Stewardship Council which certifies that the wood we use is harvested sustainably and comes from responsibly managed forests. It's important because the FSC certification helps protect fragile eco-systems, prevents illegal logging, and provides re-planting plans to ensure we have plenty of resources in the future.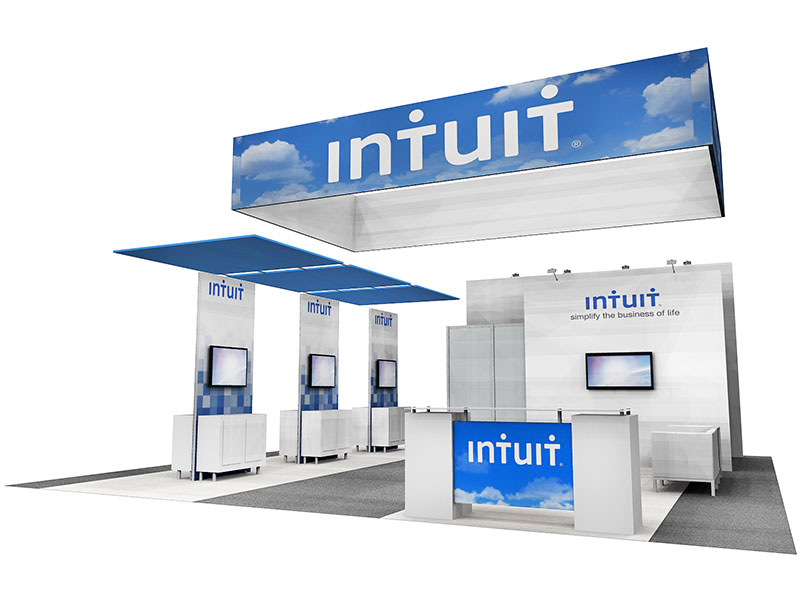 Q5. What do you wish the typical Eco-Systems Distributor understood about Eco-Systems?
That our singular goal is to provide our distributors with a design that meets their client's expectations visually and financially regardless of the materials we use to build the exhibit. Plus, we're more than just a portable modular manufacturer. We have amazing custom capabilities as well.
Q6. My client hasn't asked for an eco-friendly exhibit. Why should I show them Eco-Systems designs?
It's all about the designs we offer and how we support our distributors. Then there's the added benefit of using eco-friendly materials that are of equal quality to standard materials and aren't more expensive. The best of all worlds!!
Q7. What's the history of Eco-Systems Sustainable Exhibits?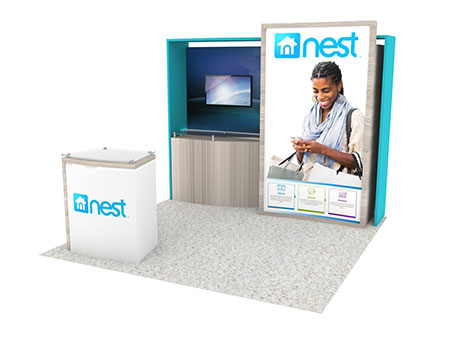 Eco-Systems was founded in 2007 and is based in Grand Rapids, MI. We immediately began using ClassicMODUL extrusions in our systems, and until 2010, we did all our manufacturing in Grand Rapids. In 2010, we were acquired by an investor and became a sister company to Classic Exhibits and moved our production to Portland OR but kept our corporate office in Grand Rapids.
Q8. Assuming you'll be at EXHIBITORLIVE 2019, what are the three questions you want attendees or Distributors to ask you about Eco-Systems?
What makes your designs different?
Are the eco-friendly materials you use of equal quality and price to standard materials?
What makes Eco-Systems unique?
Visit Eco-Systems Sustainable Exhibits at www.ecosystemsdisplays.com. You can contact Tom Beard, National Sales Manager, at tom@ecosystemsdisplays.com or 616-726-6563. Or visit them at EXHIBITORLIVE in Booth #1941.