Most Classic Exhibits distributors have the branded version of Exhibit Design Search (EDS), but some tap into our unbranded EDS websites. Many of you may be unfamiliar with the unbranded versions. These sites have the same features as your branded EDS site except the communication tools — Contact Us, Share, and Request a Design — point to Classic Exhibits. Why? Because they have to point somewhere.
Last week, the Unbranded Versions were updated with larger images, a revised menu, and some interesting animations. To see the two versions — one with and one without prices — click on the links below.
⇒With Prices (green theme):  www.exhibit-design-search.com
⇒Without Prices (red theme):  www.exhibitdesignsearch.com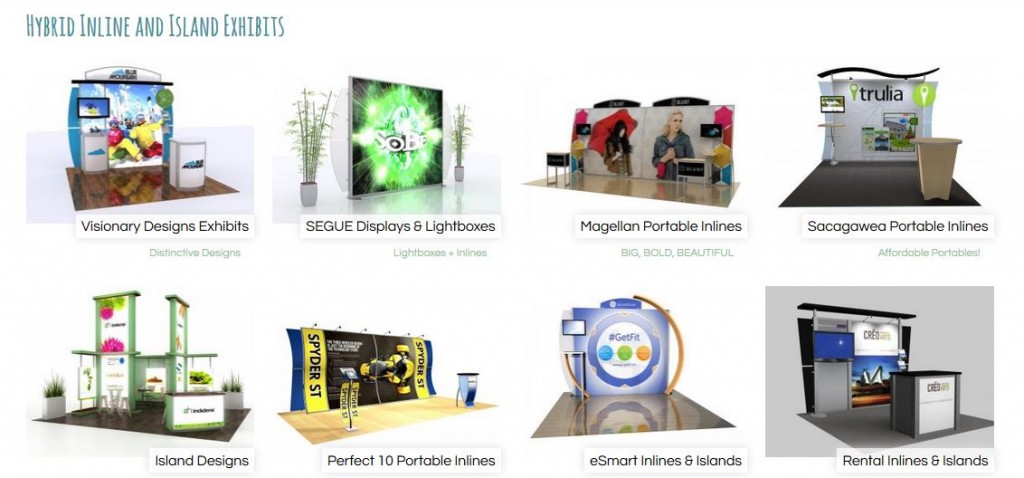 I'll spare you my hyper-intense "Glengarry Glen Ross" pitch on why every Classic Exhibits Distributor should have a branded EDS on their website. You just should. It will make your life (much, much) easier selling and renting portable, modular, and custom-hybrid displays, and it requires no maintenance. We do it all… for a one-time fee of $300. That's the bargain of all bargains.
Got questions? Give Reid, Jen, or me a call. Or if you hate phones, send us an email or text. We're communication agnostic.
–Mel White
mel@classicexhibits.com
http://www.linkedin.com/in/melmwhite
https://twitter.com/melmwhite
**********************************************
Based in Portland, Oregon, Classic Exhibits Inc. designs and manufacturers portable, modular, and custom-hybrid exhibit solutions. Classic Exhibits products are represented by an extensive distributor network in North America and in select International markets. For more information, contact us at 866-652-2100 or www.classicexhibits.com.
Tags: Classic Exhibits, Exhibit Design Search, Trade Show Display