EDPA ACCESS 2014 Notes – Palm Harbor, FL
Flying High! As I fly home from the EDPA ACCESS 2014 Annual Conference,  I'm writing this from 30,000 ft. But that's not the only reason I'm "high." As you learned in Kevin's blog last week, Classic Exhibits won a major award this year.
We were recognized with an EDDIE Marketing Excellence Award for our online Exhibit Design Search tool. I have to admit as Reid Sherwood and I made our way up to the stage to accept the honor, I was thinking of several people. Mel White, Tony Bennett, Glenna Martin, and Sally Fields. Why Sally Fields? Well the moment was definitely one of those, "You Like Me, You Really Like Me!" moments. Not me specifically, but Exhibit Design Search. The sales tool of all sales tools received the recognition it deserves. It was certainly a proud and emotional moment as Reid and I accepted the award on behalf of Classic Exhibits, our strategic partners, and every Classic Exhibits Distributor who has a branded EDS on their website.
ACCESS was great in so many other ways too. The theme was "Band Together." Shared ideas about our beloved industry was practiced throughout the seminar and speaker sessions. In addition, Jim Shelman, Reid Sherwood, and I participated in the Supplier Showcase where we connected with current and potential customers, vendors, and even other suppliers in a way that was low-key and comfortable.
"Bridging the Generation Gap" was a particularly interesting session. Amy Yag from Access TCA, Amanda Helgemoe from NuVista, and Pat Friedlander from Word Up! led a lively and engaging session about motivating millennials in the workplace.
The 5 Key Millennial Motivators:
Culture – Being part of something bigger and building a community.
Incentives — Beyond monetary values.
Set Communication Standards – Clear expectations for internal and external communication.
Clear Expectations and Consistent Feedback – A generation of structured learners thrive on this.
Focus on Personal Growth – Opportunities for continuing education/training.
Other sessions and keynotes provided insight into customer service and industry trends. One particular trend that was discussed in many sessions was Cost Reduction as the "new normal," creating more pressure for exhibit companies to provide value. In all, our industry definitely seems to be on the upswing from the recession based on discussions with distributors, suppliers, and other manufacturers.
Jim and Reid also participated in the golf tournament at the signature Copperhead Golf Course. Jim said, "The golf and the weather couldn't have been better! Other than a couple of long putts, I wasn't able to contribute much to our team, but it was fun to be out on a beautiful course on a warm, sunny day in December." (Who's been to Oregon in December? Enough said!)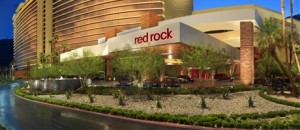 Next year the conference will be held in Las Vegas at the beautiful Red Rock Resort, Spa, and Casino, a mere 5 minutes from my house in Summerlin. You know I'm excited about that!
Looking forward to seeing everyone at EXHIBITORLIVE March 1 – 5 at Mandalay Bay.
Still need to register? No worries, we've got you covered.Get your VIP Guest Pass ACCESS CODE (#4044) and register:
http://www.classicexhibits.com/tradeshow-blog/2014/11/17/attend-exhibitorlive-2015-free/.
Jen LaBruzza, Western Regional Manager
jen@classicexhibits.com
Tags: Classic Exhibits, EDPA Access, EDPA EDDIE Award, Exhibit Design Search, ExhibitorLIVE