As I write this, I'm completing final preparations for Shared Knowledge University (SKU). Thirty Distributors, three Vendor Partners, and a host of Classic Exhibits, Exhibits Northwest, Eco-Systems Sustainable Exhibits, Classic Rentals, and ClassicMODUL employees will participate in the two-day training program at Classic Exhibits. To say that I am excited does not convey my true feelings.
Shared Knowledge University is exactly what its name implies. It's an opportunity for Classic to learn from distributors, for distributors to learn from one another, and for Classic to showcase our people and our products. To those attending, prepare to learn about the products, the process, and the people, but it will not be all work. Each evening we'll show you a slice Portlandia.
Transparency
One topic we always talk about — at shows, in meetings, at large group trainings like SKU, and to pretty much anyone who will listen — is transparency. It's a key part of our culture and how we do business. Yet, even after nineteen years at Classic, I am still amazed when our transparency comes into question. And while it doesn't happen very often, when it does, I am both stunned and offended.
In the early years I got it. You didn't know us very well. To you, we were five guys in a garage in Oregon building folding panel displays. But over the years, through growth and higher visibility, those five guys became 70 employees. Yet as we grew and even during the struggles of the recession, we remained true to our business model. We are a designer and manufacturer that sells through distribution and distribution alone. We never sell direct. NEVER.
Now granted, some of our competitors have muddied the waters over the past three to four years. They've created visible and not so visible direct sales avenues. Most have been unapologetic about it. In their words, "We sell direct, but we still want you to represent our products anyway. Don't like it. Tough!"
This past week our integrity came into question, which is why I'm venting. And it happened in such a surprising way and at such a surprising location that it honestly hurt my feelings. But within a day, I went from hurt to angry as the accusation marinated.
Our Lifeblood
Our distributors are our lifeblood. Our motivation is to create an atmosphere where they can be as successful as possible. Their success is our success. YOUR success puts food on our table every night. And my six year old twins like to eat — A LOT!  So I and everyone at Classic has no interest in putting that at risk — EVER.
We come from Portland, and if you have ever seen the IFC show "Portlandia," you know the motto of the city is "Keep Portland Weird." And if it is weird that we don't go direct and never will, then I'm happy to embrace our weirdness. 🙂 And I am honored that you trust us weirdos.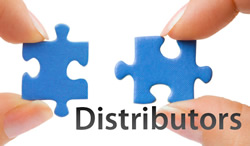 So, to end this rant, I would like to say once again, Classic Exhibits does not sell direct . . . and has no plans to sell direct. Not to the biggest shoe company. Not to the biggest software company. Not to the smallest mom-and-pop business. To us, that would mean the end of relationship sales. And we like to do business with as many friends as possible. Call it a flaw in our personalities.
I don't know how we can be any more transparent than that.
Be well and have a wonderful weekend with your families. To those flying or driving to Portland, I look forward to spending two days together immersed in Shared Knowledge University, Home of the Fighting Hybrids.
Kevin Carty
http://twitter.com/kevin_carty
http://www.linkedin.com/pub/kevin-carty/3/800/32a
Tags: Classic Exhibits, Classic Rentals, ClassicMODUL, Exhibits Northwest, Shared Knowledge University