You're a regular reader of Classic's Trade Show Tales blog, and you joined the Classic Distributor Network on LinkedIn. But, you're still not getting enough "Classic Time." Well, who can blame you. Tune into Facebook. The Classic Facebook page shows a more relaxed view of Classic Exhibits and Classic Rentals.
On Classic's Facebook page, you'll see photos of Classic employees working hard, pictures in our facility, and Kevin sitting around in meetings. Compromising photos of Kevin are a specialty since he doesn't have a Facebook account so he never sees them. Sweet!
Be a Classic Facebook regular. Heck, you're on your Facebook page at this very moment. Please like us. It's embarrassing when we beg.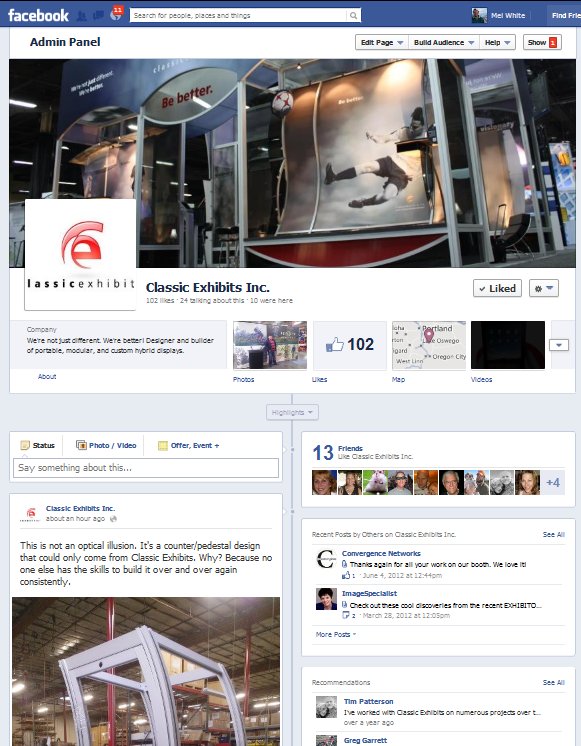 –Mel White
http://www.linkedin.com/in/melmwhite
mel@classicexhibits.com
*********************************
Based in Portland, Oregon, Classic Exhibits Inc. designs and manufacturers portable, modular, and custom-hybrid exhibit solutions. Classic Exhibits products are represented by an extensive distributor network in North America and in select International markets. For more information, contact us at 866-652-2100 or www.classicexhibits.com.
[subscribe2]